Actress, musician, and producer Michelle Ashionye Raccah is celebrating her daughter Ochade on her 2nd birthday.
Michelle shared a photo of her family – herself, her husband, the birthday girl and her elder brother – cutting the birthday cake.
She shared the photo with the caption:
Our princess #LilMissOch is 2. Happy birthday #SunshineBaby#BabyCakes. Words cannot express how grateful I am to God for the gift of you (and #Bam). We love you, Ochie.
See the photo and post below: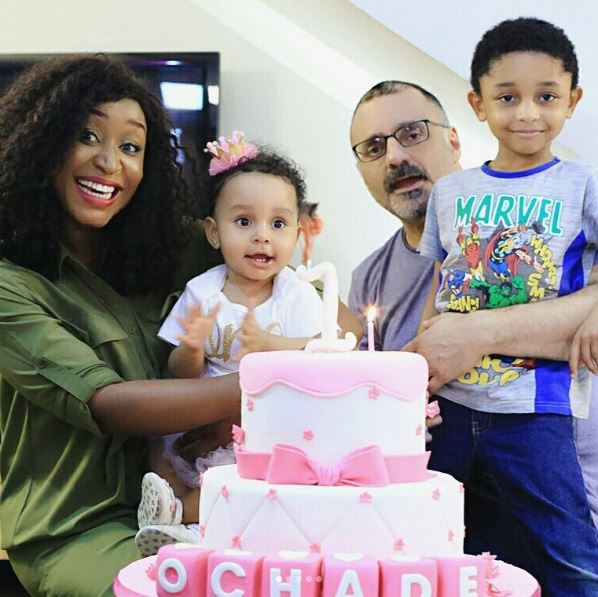 Photo Credit: Instagram – ashionye