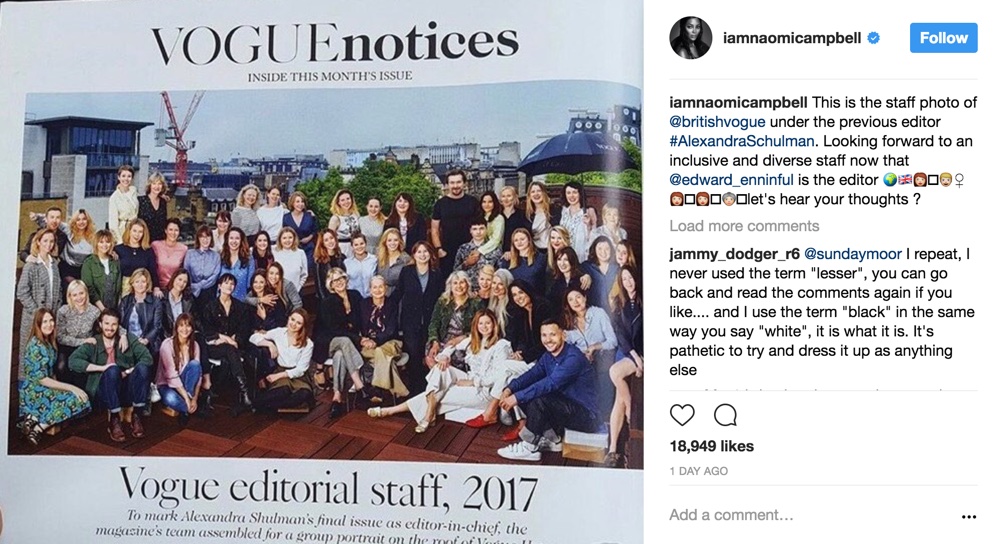 In a recent post on the supermodel's Instagram page, Naomi Campbell shared her thoughts on diversity in the staff at Condé Nast publication, British Vogue. Her caption read;
This is the staff photo of @britishvogue under the previous editor #AlexandraSchulman. Looking forward to an inclusive and diverse staff now that @edward_enninful is the editor ??????‍♀️??????let's hear your thoughts ?
The issue of diversity in fashion has always been a hot topic; with race and sizes as well. However, there are some groundbreaking developments that are slowly changing the narrative on this subject.
In April, Ghanaian born Edward Enningful was confirmed as the new editor of British Vogue. Hopefully, in his reign, we get to see more variety.
Photo Credit: @iamnaomicampbell