Hello BellaNaijarians!
The weekend is almost here, and the list of all the exciting events happening this weekend is ready.
Scroll through to see.
For all the events happening near you, be sure to follow @bnrsvp on Instagram.
To have your event featured, send an email with details of the event – Theme, Date, Time, Venue and a short description – to events (at) bellanaija (dot) com.
Do not forget to check BellaNaija.com every Thursday for the complete event listing in Nigeria.
**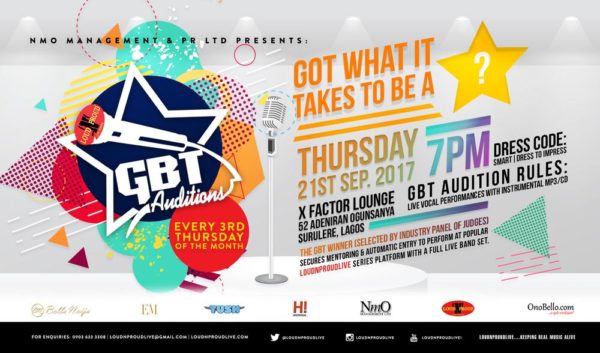 LoudNProudLive – GBT Auditions
LoudNProudLive affiliated talent platform is held monthly on the mainland. The GBT Winner wins automatic entry to perform on the popular monthly LoudNProudLive stage a full live band solo set. Best of luck.
Date: Thursday, September 21, 2017.
Time: 7 PM.
Venue: X Factor Lounge, 52 Adeniran Ogunsanya, Surulere, Lagos (close to Stadium).
---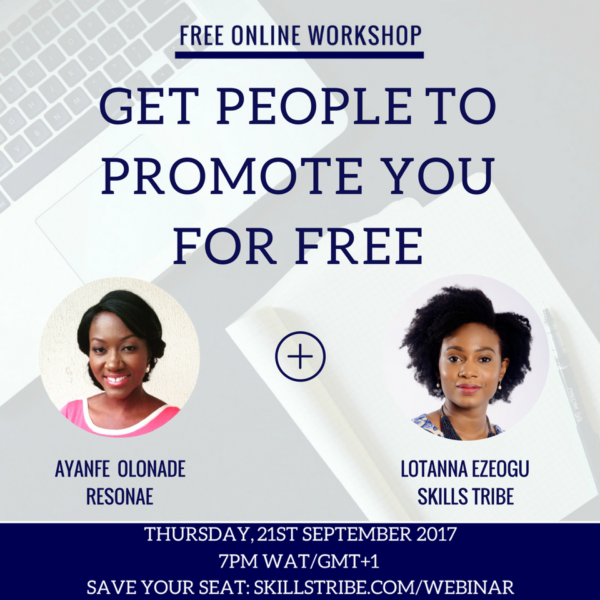 Get People to Promote You for Free
Lotanna Ezeogu (Skills Tribe) and Ayanfe Olonade (Resonae Solutions)  are hosting a free online workshop titled 'Get People To Promote You For Free" for those (especially introverts) who are interested in learning to tell their story in a clear, engaging and unforgettable way that motivates people to promote them.
Date:
Thursday, September 21, 2017.
Venue: Online
---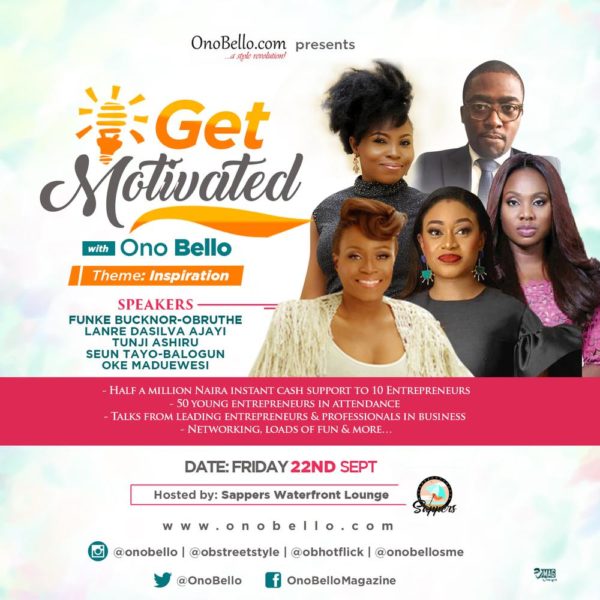 Get Motivated with Ono Bello
Ono will be giving away Half a Million Naira instant cash, which is 10 Entrepreneurs N50, 000. 00 each with the hope that this money will help them grow their business in a specific area highlighted during the registration process.
Date: Friday, September 22, 2017.
Venue: Sappers Waterfront Lounge, Victoria Island.
Registration: Follow Instagram: @OnoBello @OBStreetStyle @OBHotFlick @OnoBelloSME; Twitter: @OnoBello; Facebook: OnoBelloMagazine
---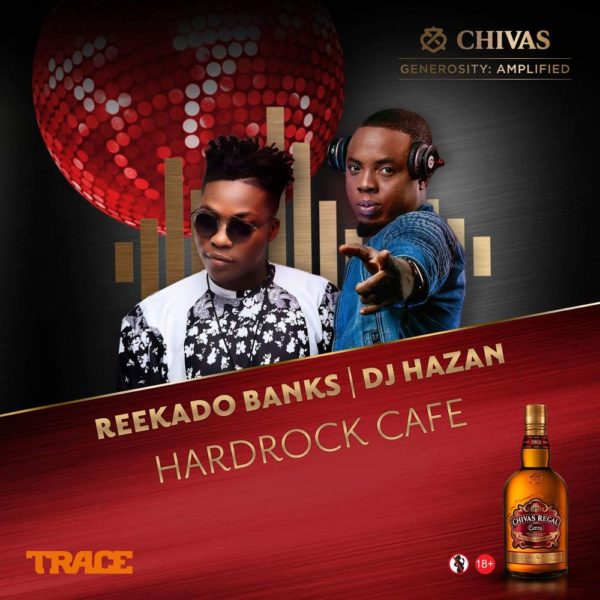 CHIVAS REGAL GENEROSITY NIGHTS: Party with Reekado Banks and DJ Hazan
Friday night just got Extra as the Chivas Regal generosity parties kick off this weekend. Turn up this Friday with Reekado Banks as he takes the stage to perform his best hits. DJ Hazan will be on the decks to keep the party going.
Date: Friday, September 22, 2017.
Time: 9 PM.
Venue: Hard Rock Cafe.
---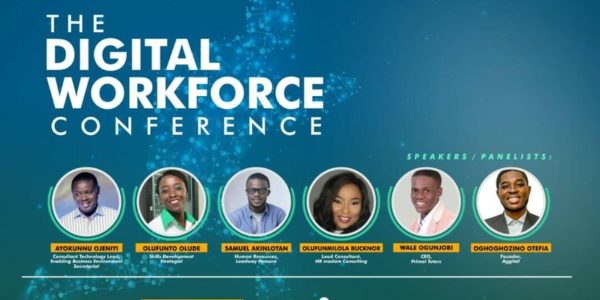 Digital Workforce Conference
At the Digital workforce conference we will be leading conversations on how business leaders and professionals can leverage digital technology to avoid been dinosaurs in the digital evolution curve.
Date: Saturday, September 23, 2017.
Time: 10 AM.
Venue: NIMR Auditorium, Edmund Crescent, Yaba, Lagos.
---
Cornucopia Bloggers Garden Party
Date: Saturday, September 23, 2017.
Time: 12 PM.
Venue: Greenville Mall, 58A G.R.A Ikeja, Lagos, Nigeria.
---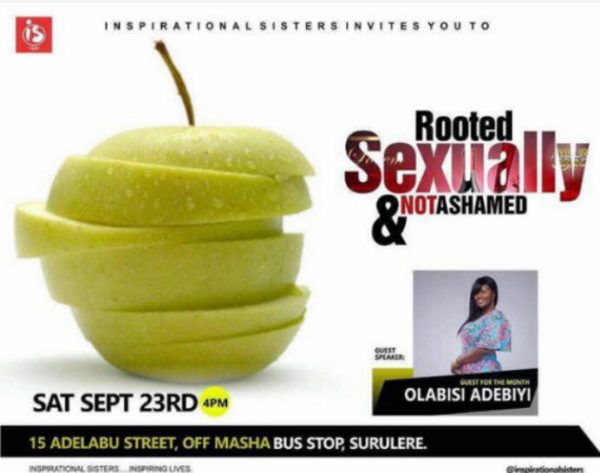 Sexually Rooted by Inspirational Sisters
Can you be sexy as a married woman? Is it still possible to be sexually pure in this generation? Am I doing something wrong? Come and find out. Join the Inspirational Sisters to talk about how to be rooted in Christ, in a world that is all about sex, as a married woman or single lady.
Date: Saturday 23rd of September 2017
Time: 4PM
Venue: Cornerstone Youth Church, 15 Adelabu Street, Surulere, Lagos.
---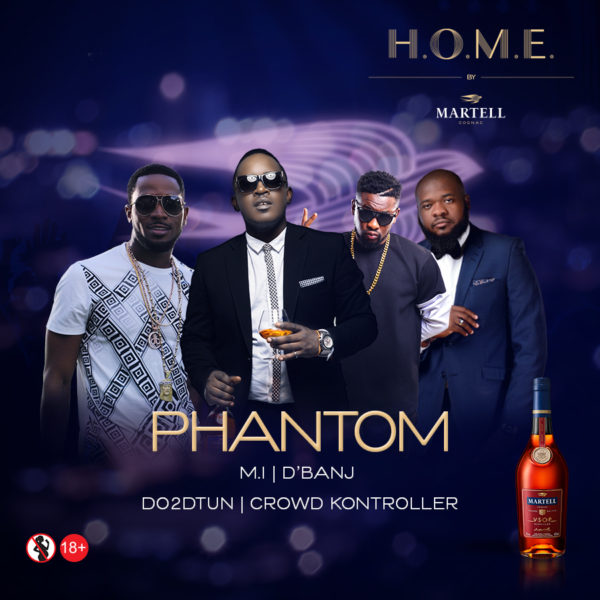 H.O.M.E BY MARTELL PRESENTS: Party with M.I, Dbanj, Do2DTUN and Crowd Kontroller
Join M.I as he hosts the legendary Koko Master, Dbanj who is sure to treat you to some oldies and new music. Super hype-man, Do2dtun will be on hand to hype the party making sure that energy levels stay up all night. Crowd Kontroller will be sure to control the beats with his incredible mix of hip-hop, and afro-pop. You sure don't want to miss.
Date: Saturday September 23, 2017.
Time: 10PM
Venue: Phantom, Ikeja.
---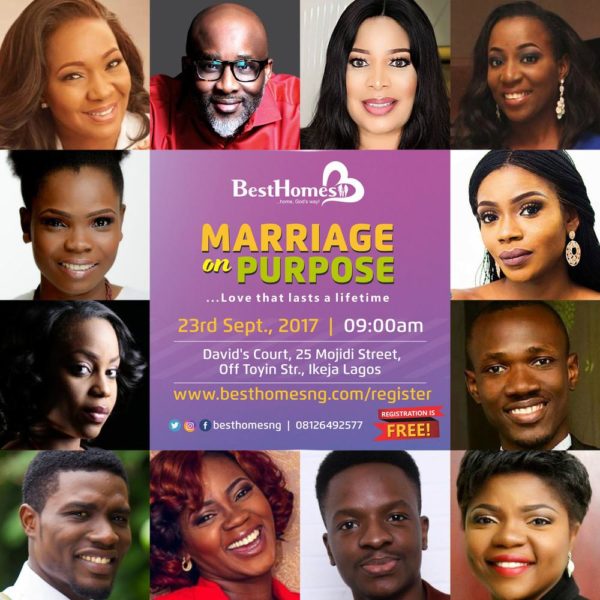 Marriage on Purpose
Date: Saturday, September 23, 2017.
Time: 9 AM.
Venue: David's Court, 25 Mojidi Street, Off Toyin Street, Ikeja, Lagos.
---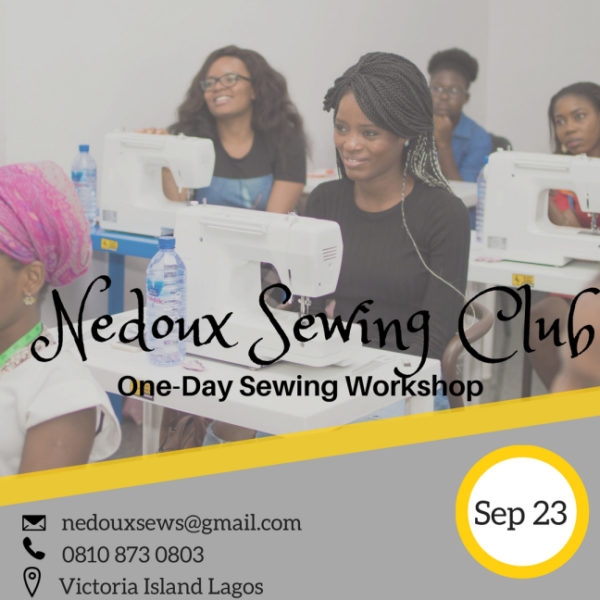 Nedoux Sewing Club Workshop
The Nedoux Sewing Club is holding a one-day workshop for absolute beginners who are interested in acquiring valuable DIY sewing skills.  At the end of the workshop, each participant would learn how to sew trendy staple garments using an electric sewing machine.
Date: 
Saturday September 23, 2017
Venue: Victoria Island, Lagos
Nigerian Independent Day Sale Weekend
Date: Saturday, September 23 & Sunday, September 24, 2017.
Time: 1 PM.
Venue: Kene Rapu Showroom, 1A Olajide George, Off Admiralty Way, Lekki Phase 1.
---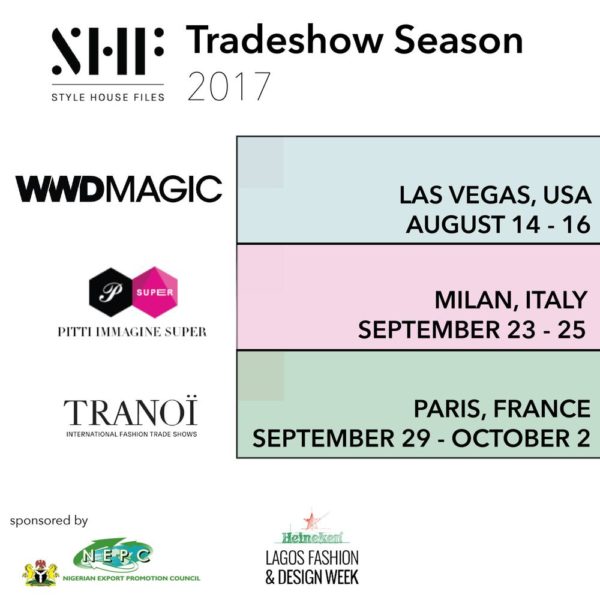 Heineken Lagos Fashion and Design Week (HLFDW)
The next stop is the Pitti SUPER in Milan, Italy. A Pitti Immagine project devoted to women's prêt-à- porter and accessories. Its focus is product innovation, and new outlooks in accessories bringing together established firms and emerging brands in a totally new presentation; it will promote young Italian designers and welcome foreign talents and stage eye-opening events. Showcasing African designers include: AAKS (Ghana), Gozel Green (Nigeria), Grey (Nigeria), and Loza Maléombho (Ivory Coast.)
Date: Saturday, September 23 – Monday, September 25, 2017
Venue: Pitti SUPER, Milan, Italy.
---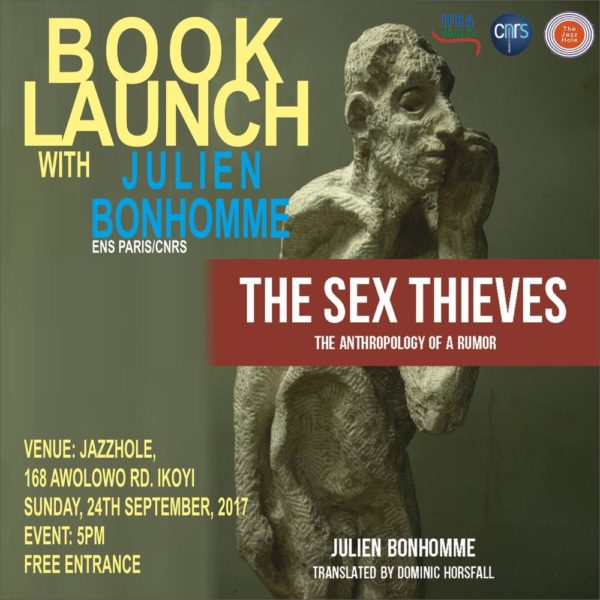 Book Launch "The Sex Thieves. The Anthropology of A Rumor"
Date: Sunday, September 24, 2017.
Time : 5 PM.
Venue: Jazzhole, 168 Awolowo Road, Ikoyi, Lagos.