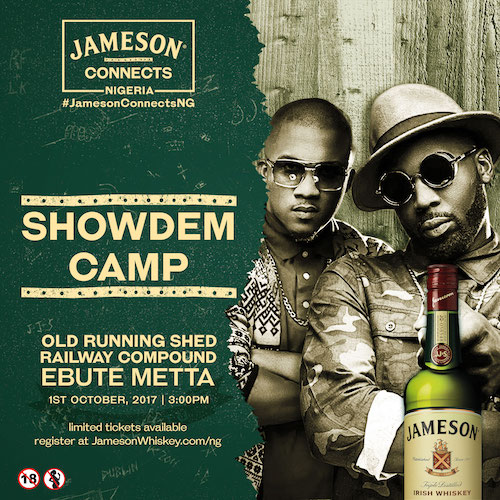 It's five days to the coolest event in Lagos and we cannot wait! Jameson Connects Nigeria is back and will pay homage to everything Naija to celebrate Nigeria's Independence Day.
Date: Sunday, October 1st, 2017.
Time: 3pm – 10 pm.
Venue: Old Running Shed Railway Compound, Ebute Metta, Lagos.
This year, we are ready for the signature Jameson palm wine twist cocktails, served with major palm wine music vibes by Show Dem Camp, enough to get us in the spirit of Independence Day! Joining them on stage is Kalinè, the alternative Afro-Soul singer, known for her unique voice and quirky vibes. To keep you all in the party mood is Aye, one of the hottest DJ's in town, known for his urban mix and Afro-pop!
Food Shack will be bringing the gourmet junk food experience with its selection of grills. You can also enjoy local fusions from Firewood rice, Jabi Meals, Usman Delicacies, Rainbow Puff-puff and Melting Moments.
Get your sneaks on to enjoy the sneaker shine installation, enjoy a complimentary trim and cut over a drink courtesy of Kayz Place, get your hands on some cool gear by Bearded Genius, bond and connect with mates at the interactive games spaces and catch Nature's live graffiti wall at the arts and crafts zone.
Jameson Connects will take place in the seat of power of the British Colony for many years that houses some train relics, a kitchen module used for Prime Minister Tafawa Balewa's train, and a carriage that was part of the Royal Train in 1956. In the spirit of the Independence Day celebration, make sure you bring the green vibes!
Performing artists will also be giving out free tickets on social media so be on the lookout!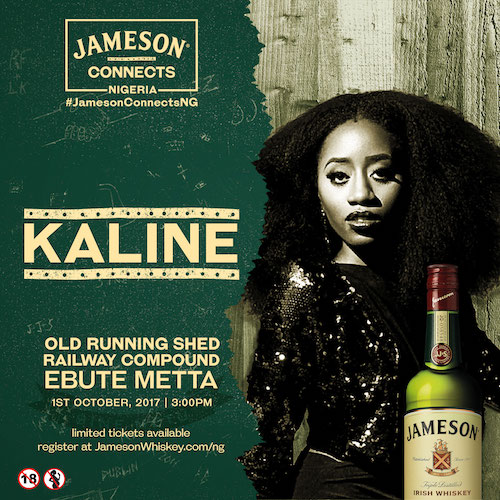 The hype is real, so make sure you register for your complimentary tickets as tickets are limited!
Link in @jamesonngr bio. #JamesonNg #JamesonConnectsNG #JamesonWhiskey
Performing artists will also be giving out free tickets on social media so be on the
lookout!
——————————————————————————————————————————————————————
Sponsored Content