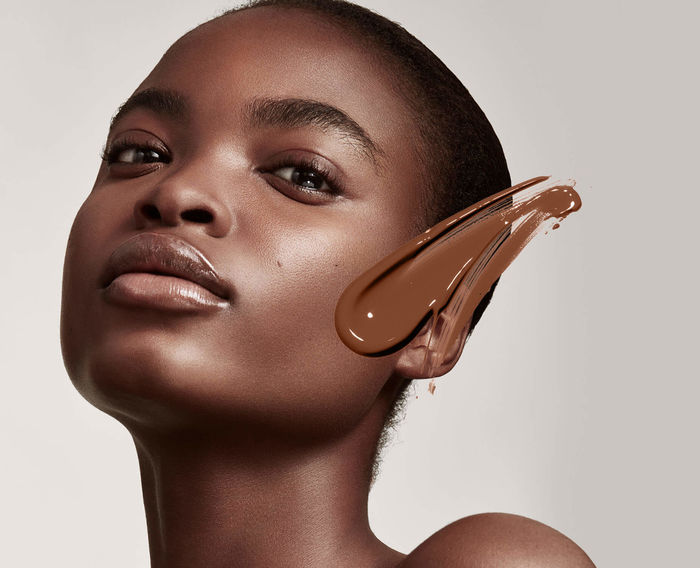 Following the launch party for Rihanna's Fenty Beauty, the brand opened its website to beauty lovers to shop their exclusive range of products.
Among the new makeup products, the 40-shade foundation line stood out because of the inclusivity of all shades from light, medium, to tan and deep.
Nigerian Model Nneoma Anosike was one of the faces that graced the Pro Filt'r foundation's shade finder photos representing the 460 (cool) shade.
The happy 22-year-old shared the photo on Instagram with the caption:
Representing one of the dark shades of foundation for @fentybeauty is an amazing thing not only because it was created by Rihanna but more importantly, that the beauty world for people of color has welcomed yet another brand that goes into understanding that we melanins have different undertones and shades- not just 3 but multiple! We have amazing brands representing us, yes, but not enough. I believe we are getting there slowly, and some day we are going to have too many and for all. But for now, we have 40 shades from Fenty Beauty to use! Meaning that I get a shade, you get a shade, and every freaking one of you can get a shade- so girl, go look! Thank you, Fenty beauty and @badgalriri. Welcome to the makeup world! You started with a bang !!
Photo Credit: www.fentybeauty.com