Lifestyle vlogger, Torera of DIY Dose and her fiancé Rotimi look so cute together! Being the DIY queen she is, the couple saved up on their pre-wedding photo shoot and Torera had the photos taken herself, see her posts on it here and here. With a wife like Tori (as he calls her), Rotimi is definitely in good hands.
After seeing his photo for the first time, she thought he looked like a cute puppy. 4 years down the line after a long distance relationship, a sprinkle of love and a dash of understanding… Torera and Rotimi are getting hitched!
From BellaNaija Weddings, we wish the couple all the joy and happiness in the world as they start a new life together.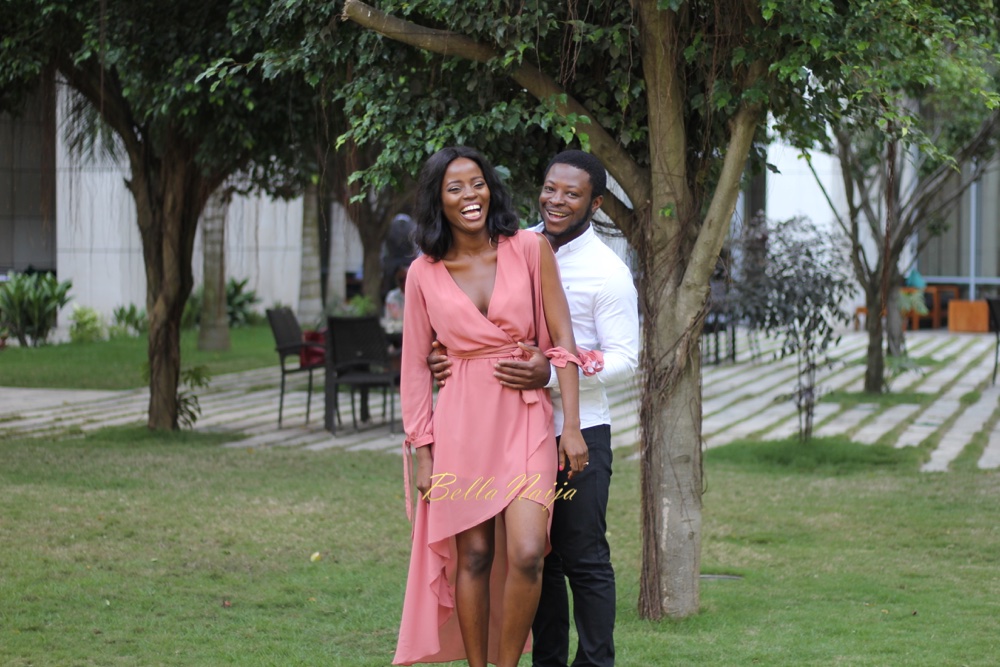 How We Met
By the Groom, Rotimi
My cousin introduced us to each other over the phone just after I finished law school. Before I arrived Lagos for my sister's wedding, my cousin had sent me a picture of Tori and I thought "ok…this is a bit random – who is this?"
A few nights before flying back, she handed me her phone and said, "talk to my friend…" I obviously didn't know what to say and the conversation was a bit laboured. When I got back to London we messaged each other on and off on a platonic level.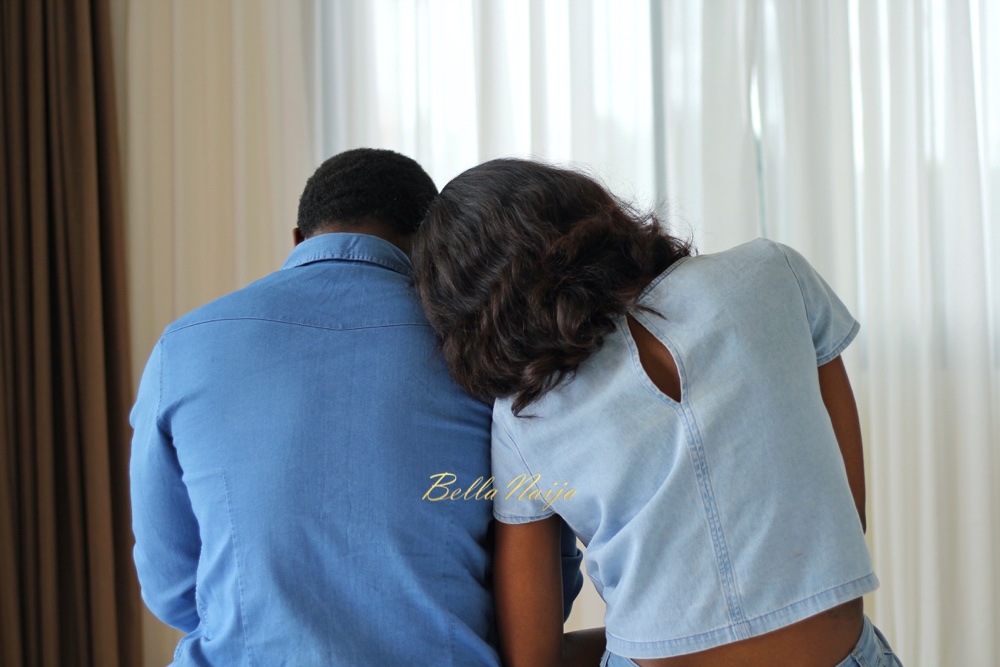 Tori obviously fell head over heels for me after I shared one of my chicken recipes with her (tongue out emoji). She wanted a man that could cook – I hope she won't be too disappointed. Haha
Our friendship and fondness for each other have grown over the years despite being separated by distance.
Tori is perfect for me in so many ways. She is incredibly creative, ambitious, dramatic (oh my days…you should have seen her reaction to my proposal) and very caring. She wears her heart on her sleeves and isn't afraid to say the truth (even though this sometimes gets her in trouble). She has a very generous heart, always finds ways to support me. Most importantly, her faith and devotion to God are truly inspiring. I can't wait to finally be with her!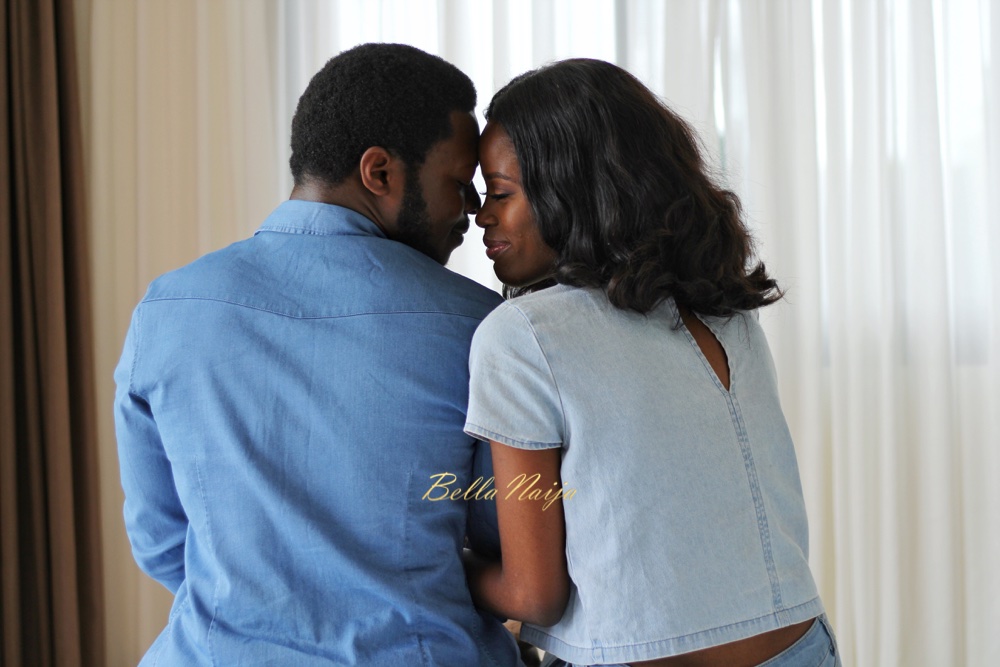 By the Bride, Torera
I attended my friend, Dami's birthday at Ember Creek. What was supposed to be an intimate all girls' party of nine grew slightly larger when our mutual friend, Lami brought a friend, Bella.
Bella and I got on quite well and she even invited me (a total stranger) to stay at hers for the night.
Bella lived with her cousins (Rotimi's family) and she introduced me to his sisters. I thought they were the sweetest, most hilarious bunch I had ever met. By morning, I left Bella's happy about making a new friend.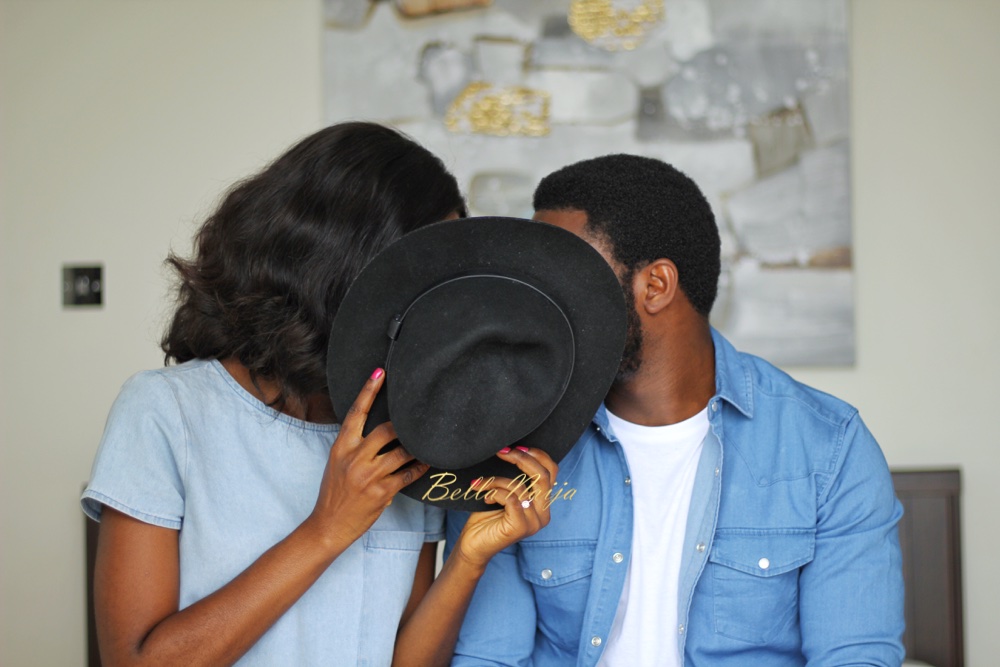 One day, out of the blues, Bella sends me a photo of a guy whom I thought looked like a cute puppy. "He is cute right?" she tagged the photo. "Not bad" I responded. She told me he was her cousin who lived in London and the convo drifted off…
Weeks later Bella invited me to her cousin's wedding because she wanted me to meet Rotimi, (the puppy in the photo). I declined. She invited me again but I declined yet again. She didn't back down. Bella was on a mission.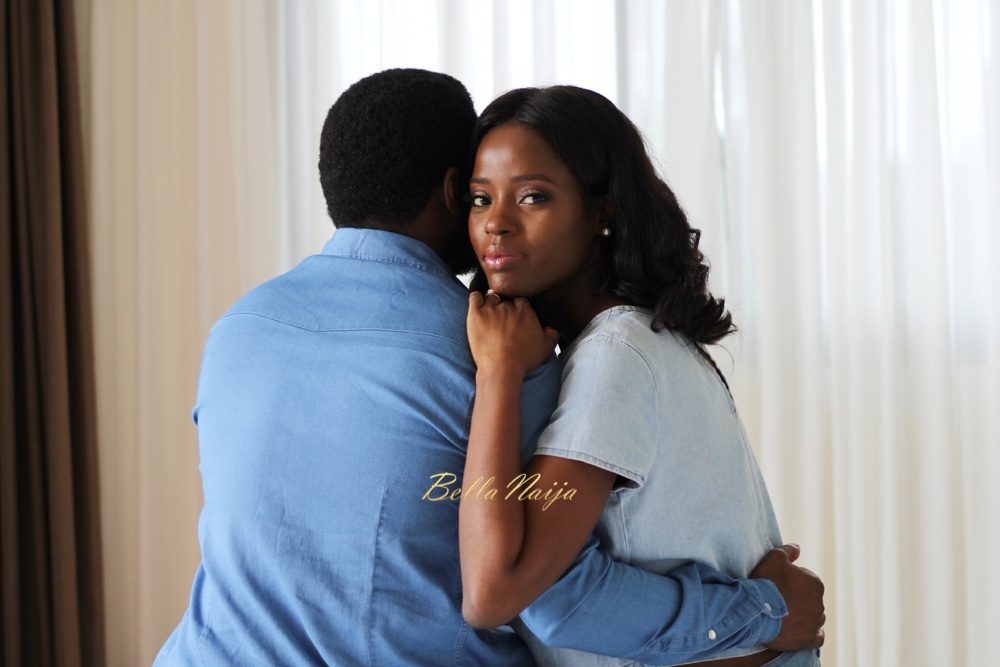 A day before his scheduled departure I got a call from her "Hold on for Rotimi" she said, putting us both on the spot. We talked for a bit and although I didn't think too much of our conversation he said much later that it was a defining moment for him.
I'll be honest. I never thought it would work out (long distance) and I made it clear to Bella, but four years and one chicken recipe later, look at us, acting like grown ups… getting married and planning a family. *insert screaming emoji*
The cute puppy is gonna be my husband! God is amazing!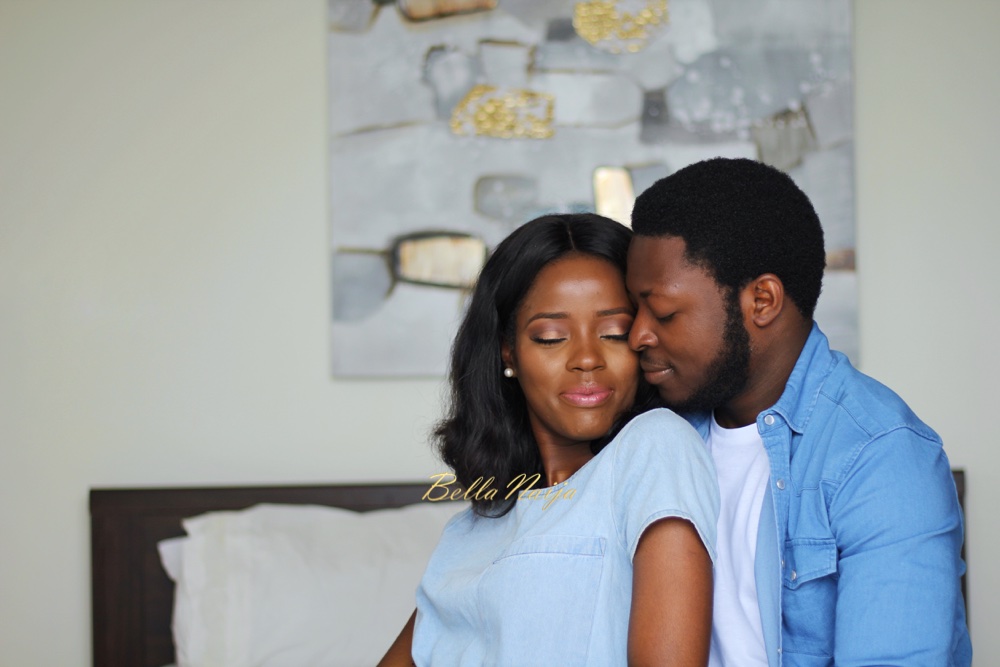 The Proposal
By the Bride, Torera
My friend, Ayeesha, called me 2 months earlier to inform me of a couples' staycation package she won in her church but her husband would be away at the time and she wanted to share it with me. I felt special and looked forward to sharing that with her.
On the other hand, my fiancé had been talking to me about a deal that he might have to close in Milan. He also informed me of his plan to visit me later in April complete with a flight number to track his safe arrival.
I never imagined that the two situations were connected.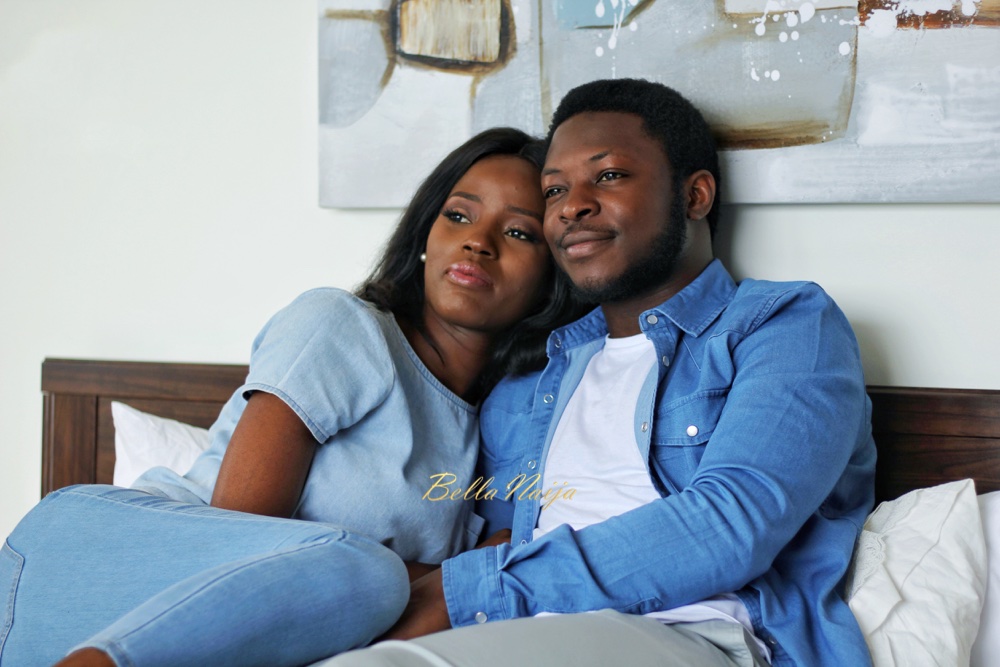 On the day of our staycation, I walked into the room with Ayeesha and found the room lined with rose petals and candles. In my head, I was like "your church is fancy ooo". Just when I thought to bring out my phone to record, my friend of many years, Deji (the same person I took with me to vet my fiancé before we started dating) came out with a rose.
Next, my friend's husband popped out with another. I still did not know this was my proposal until my sister and her husband stepped out with a rose as well! That was when it hit me that this was a setup and I was about to get engaged.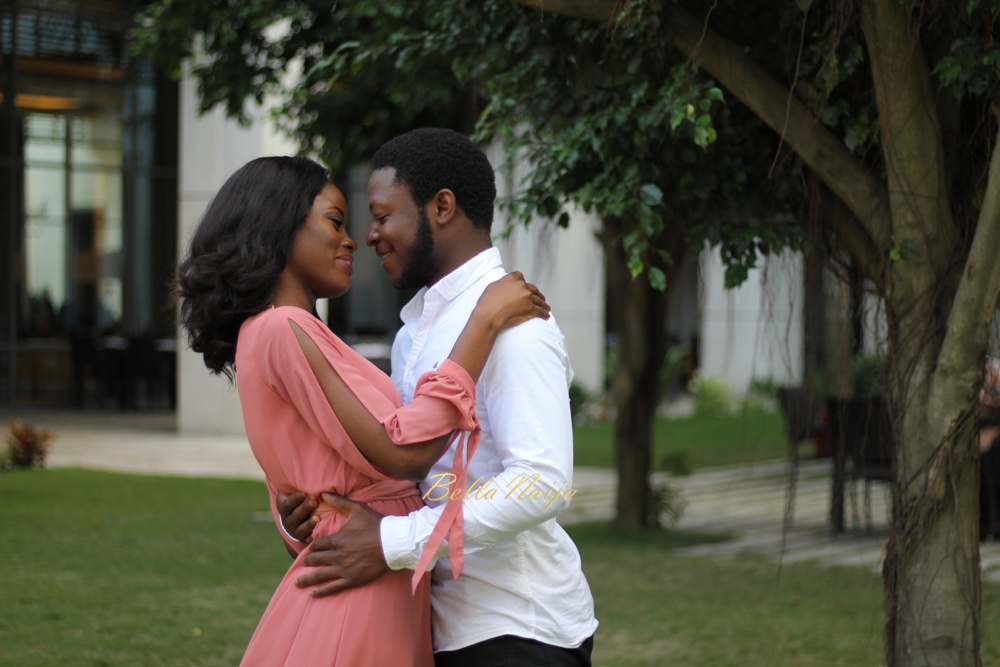 When I didn't see him I was confused again until he popped out from behind the curtain and got me screaming like a banshee. In case you did not know I was dramatic. Now you do!
He later explained that the 4 roses signify the years of our relationship and he chose a rose gold diamond ring with a ruby engraved into it to signify his birth month.
The day was not over! He got me a makeup artist, a new dress, shoes and took me out to dinner, then he showed me a video of how the ring was made. It was truly a special day!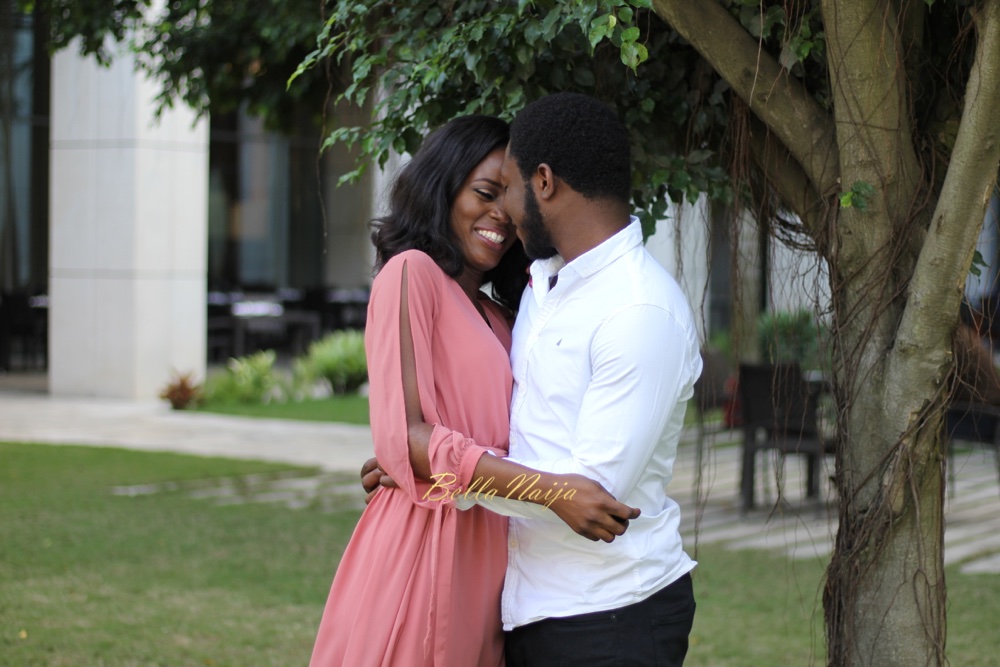 By the Groom, Rotimi
I have always taken my future with Tori quite seriously and, not being a very vocal person, I have known for quite some time that I wanted to spend the rest of my life with her.
I was recently seconded to one of my firm's clients for a number of months and had to endure a very long 2.5hr commute each way so I had plenty of time to strategise and plan the perfect proposal. I had an unofficial consulting panel comprising friends and family (but not too may family members as I wanted to avoid the risk of any information accidentally slipping out to Tori).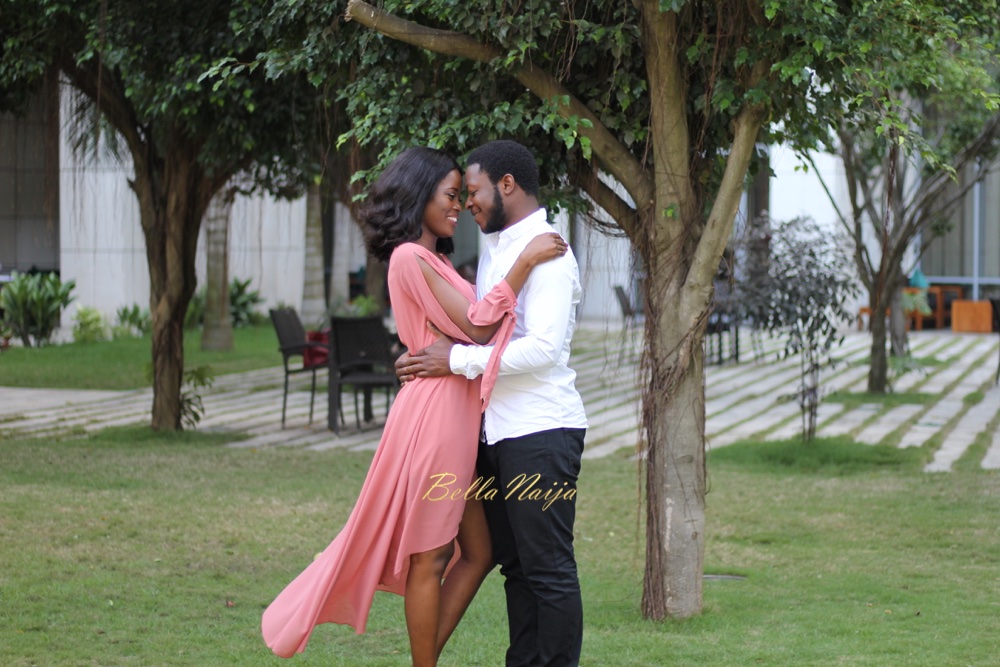 Tori loves sentimental items! I wanted to design her a ring that expressed how I felt about her and that was also delicate and timeless. After a number of consultations, amendments to the original item the end product was even better than I had dreamt of.
At this point I had already informed our wedding planner, Ayeesha of 3A Events, to put in motion the proposal plan for March 2017. We booked an ocean view room at Radisson Blu, decorated it with candles and rose petals and also had some bubbly to celebrate.
Whilst all the planning was ongoing behind the scenes, I had been feeding Tori some small, small lies about a big deal I was working on (that was true), which might require me to travel to Italy for a couple of days. I also told her I would visit in April and sent her a fake flight itinerary.
My acting game was strong and my reaction was very blasé when she asked me if I was excited about traveling. At this point, she mentioned that Ayeesha had invited her for a girls' weekend at Radisson Blu (more lies!!!). She was bursting with excitement and I even joked with her that she was the one who always got freebies.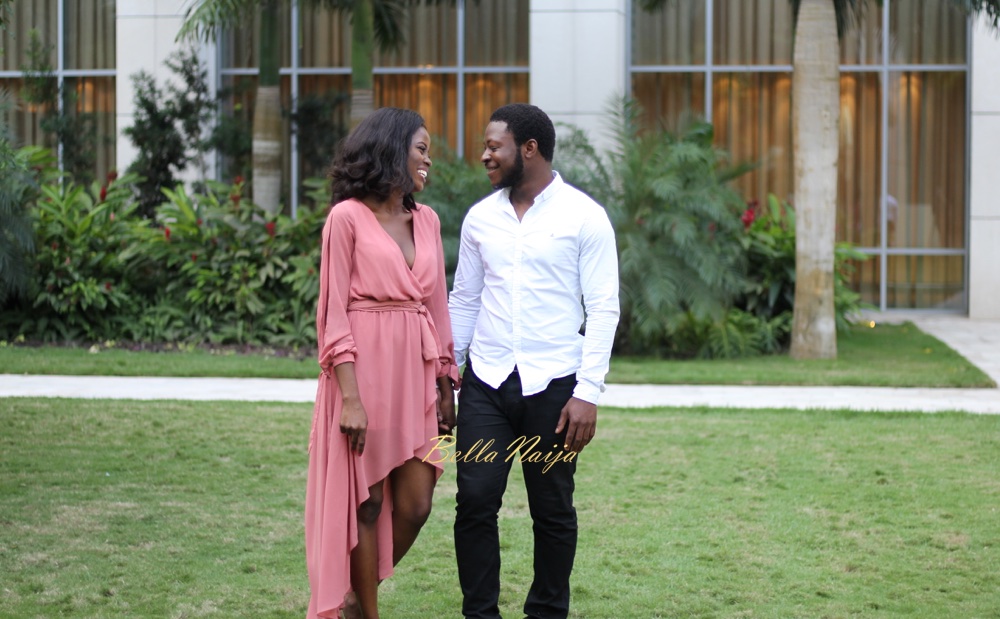 I have surprised Tori before by turning up at her workplace for Valentine's weekend so I knew I had to come up with some very crafty ways to keep her surprised.
It didn't help that Tori's mum told her I had asked her dad for his blessings before I could propose. Thank God I didn't tell her dad when I wanted to propose. It meant Tori was on alert so I had to tread carefully!
Things could have been more complicated when my dad told me he called Tori to ask if she wanted to come with him to the airport to pick me up but she didn't answer her phone. Can you imagine?! I told my dad this was a surprise!!
On the day, friends and family gave roses to Tori as she walked in. I was hiding behind the curtains and when Tori saw her sister and her husband she was screaming so loudly and ran towards where I was, missing me by about 4 inches.
When I revealed myself, Tori was all over the place, prancing around the room like a rodeo bull for a while.
It was a very original reaction but when she settled down, said yes and the emotions set in, we were all very happy and most of all, I was pleased with the way the proposal turned out.
Watch the Proposal
See more of Torera's DIY Dose videos, here.