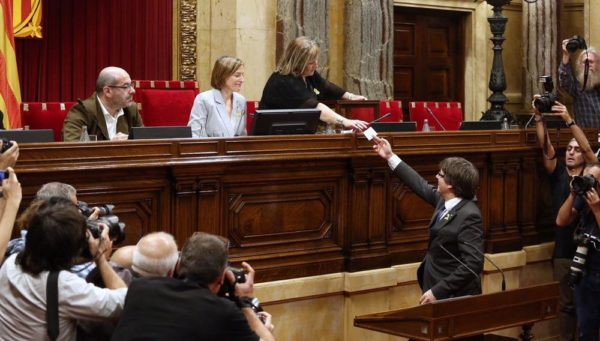 Lawmakers of the Catalonia regional parliament have voted to split from Spain in a ballot boycotted by the opposition.
According to CNN, the lawmakers had voted in secret following a heated debate on the motion "to form the Catalan Republic as an independent and sovereign state."
The members of the parliament backed the motion 70 – 10.
The motion called for the transfer of power from the central Spanish government to an independent Catalonia.
Spanish Prime Minister, Mariano Rajoy, minutes after the declaration, wrote on Twitter: "I ask all Spaniards to remain calm. The rule of law will restore legality in Catalonia."
Spain's Senate, following the declaration, approved measures allowing the Spanish government to impose a direct rule over the region, and Rajoy is expected to begin moves to remove the Catalan President, Carles Puigdemont, and his ministers, from office.
Photo Credit: Catalan Government