Hi, guys! It's Eki Ogunbor 🙂
On Wednesday, I got the opportunity to have my makeup done by MAC Cosmetics Senior Artist for Sub-Saharan Africa, Marco Louis! I was so excited!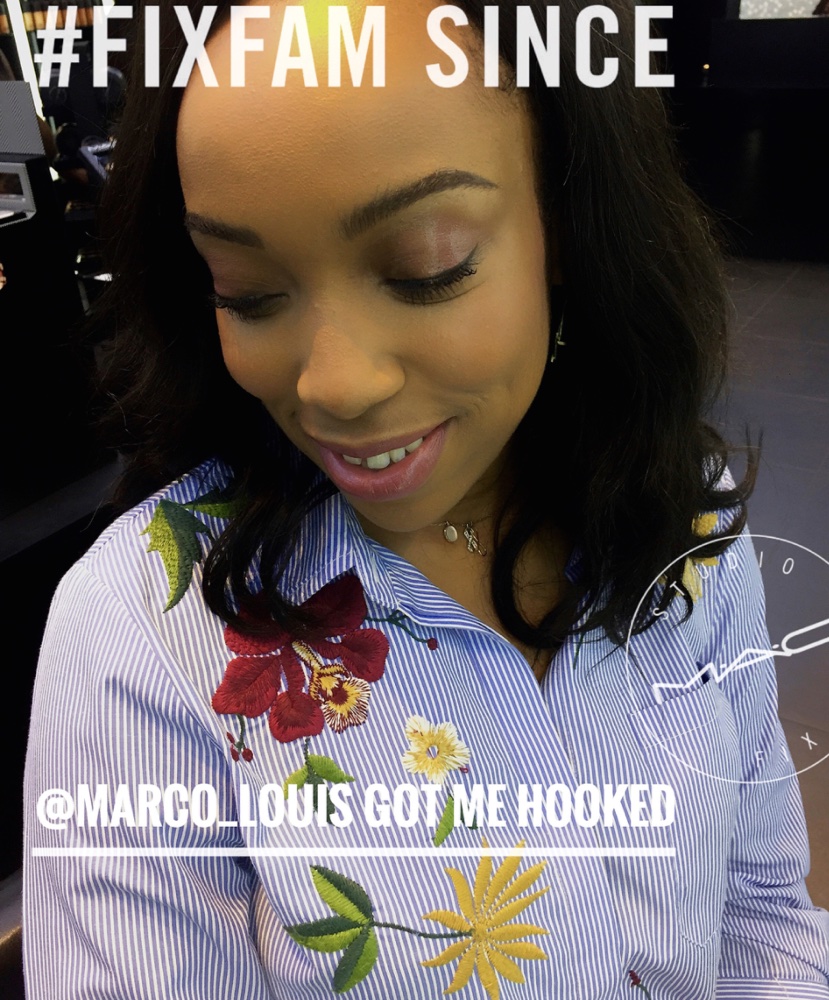 I got to try out the MAC Studio Fix foundation and I've been certified MAC #FixFam since Marco put me on it. Aside from testing out the foundation, the makeup maestro taught me a few of his makeup tricks in the one on one session. He's such a pleasant person, we had fun laughing and sharing jokes. He also told me about New York Fashion Week and what it was like to get content for the #BNatNYFWSS18 takeover he did on @bellanaijabeauty. Click here if you missed it.
I absolutely love how the MAC Studio Fix foundation feels on my skin, it's perfect for the weather here in Lagos. I also got to learn 2 new ways to use lip liner. It's not just for your lips ladies, try it on your eyes and cheeks for a hint of colour and a one-colour/monochrome look.
We also tried a subtle glossy eye which was hot on the runway for fashion week this season, using the Ice Follies Gloss by MAC as well ?
See the Photos and Videos below… Swipe left!
***
Heard of our new BN Style site? Click here to connect with us and follow us on Instagram with @bellanaijastyle.