WARIF raises Awareness against Rape & Sexual Violence to celebrate #DayoftheGirl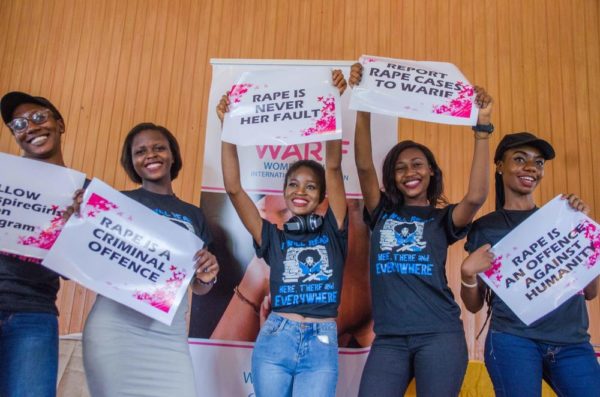 Women at Risk International Foundation (WARIF), a non-profit organization aimed at reducing the high incidence of sexual violence, rape and human trafficking, today joins the world to mark the annual International Day of the Girl Child declared by the United Nations. Today WARIF announces its commitment to ensuring that every Nigerian girl child is educated on the signs and prevention of sexual violence and has immediate access to clinical and emotional support.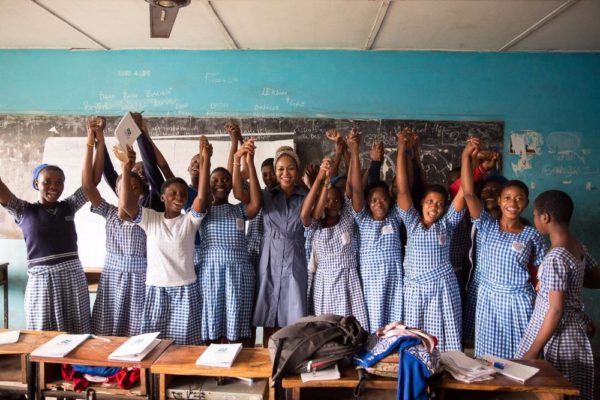 WARIF is an organization set up to address societal issues around gender-based violence which affects women and young girls in Nigeria. The organization is focused on raising global awareness and advocacy against the growing prevalence of gender based violence, sexual abuse, rape and human trafficking amongst women and girls of all ages in Nigeria.  Following its launch of a crisis center – the WARIF Centre-for survivors in December 2016, the organization has recorded over 291 beneficiaries who reached out or visited the centers for clinical treatment, counseling and social welfare services.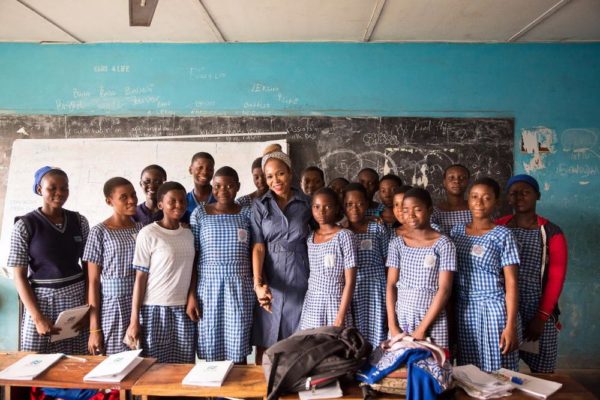 This year's observance day for the International Day of the Girl Child, is themed "The Power of the Adolescent Girl: Vision for 2030", and focuses on the limitless potentials of the girl child usually thwarted by factors such as gender inequality, discrimination and violence. The WARIF foundation through several initiatives like the WARIF Educational School Project (WESP) and the WARIF Gate-Keepers Project have been able to reach out to young girls by educating them on sexual abuse, offered services for care and also the necessary steps in the reporting of these cases.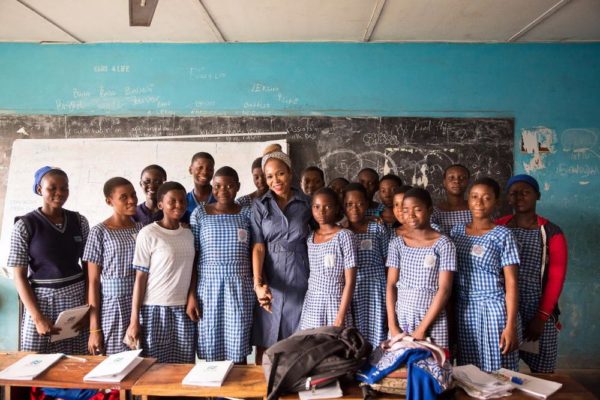 DaSilva- Ibru, Founder of WARIF speaking on the International Day of the Girl Child said "This special day dedicated to the girl child, gives us an opportunity to discuss some of the issues that affect young girls and women. At least one in four girls would have had one violent sexual encounter, by the time she reaches the age of 18 years in Nigeria today. This data highlighted by UNICEF in 2015 and confirmed by a recent survey carried out by WARIF in 2017 on adolescent school children in Lagos State, underscores the importance of implementing intervention strategies such as easily available services for these affected young girls as well as preventive initiatives to reduce these statistics. At WARIF, we are committed to addressing these issues and empowering young girls and women across all communities in Nigeria.
As we continue to raise awareness on gender disparity and mark the international day of the girl child, we encourage a call to action for everyone to join us to raise their voices against rape and sexual violence of our young girls; for this is not their problem alone but OUR problem as a nation, she added".
Over the next three years, WARIF intends to focus on expanding the implementation of the WARIF Educational School Program (WESP) aimed at creating awareness and reducing the prevalence of sexual violence amongst adolescent school children.
WARIF is a member of the Lagos State Domestic & Sexual Violence Response Team and partners with the Ministry of Women Affairs & Poverty Alleviation, Ministry of Youth & Social Development, Network of CSOs against Child Trafficking, Abuse and Labour, and the DC Rape Crisis Centre as well as other Local NGO's.
---
This content has been published for free as part of BellaNaija.com's commitment to youth, education, healthcare and community development as part of our corporate social responsibility programme.