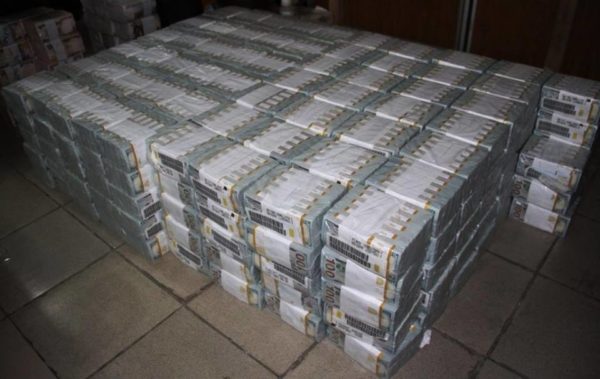 Human Rights activist Chidi Odinkalu has debunked claims by the Economic and Financial Crimes Commission (EFCC) that the "young man" who blew the whistle on the stash of money recovered from an apartment in Ikoyi, Lagos, is now a millionaire.
Ibrahim Magu, acting chairman of the commission, had in Vienna, said the whistleblower was working with the commission.
He described him as someone "who has not seen one million naira of his own before." He said:
We are currently working on the young man because this is just a man who has not seen one million Naira of his own before.

So, he is under counseling on how to make good use of the money and also the security implication.

We don't want anything bad to happen to him after taking delivery of his entitlement. He is a national pride.
But Odinkalu, on his Twitter, has said the whistleblower has been despicably treated.
His life could be in danger, he wrote, adding that he had been detained by 3 different institutions. He wrote:
The claim by @officialEFCC chair, Magu that Ikoyi Billions #Whistleblower "is now a millionaire" is verifiably false.

I know the Ikoyi Billions Whistleblower & can confirm that he's been despicably treated; his life could be in danger.

It's also false that @officialEFCC has been working with Ikoyi Whistleblower. Instead, he's suffered serial detention in 3 different institutions.