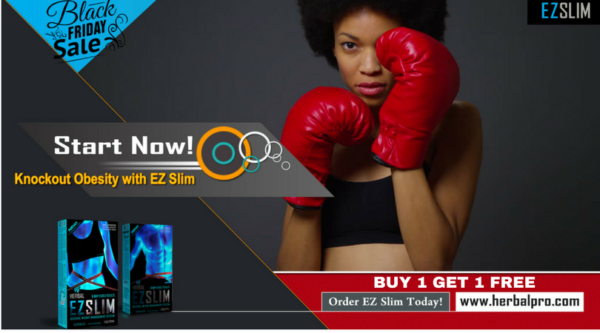 It's that time again, when EZ Slim gives you amazing discounts and promo. This time, we are rewarding the hard work our customers put into trying to lose weight by making their weight loss journey easier and less expensive. From Monday, November 13th to Saturday, November 18th 2017, EZ Slim will be giving out free pack of EZ Slim on every purchase pack of EZ Slim purchased. That is, if you buy a pack of EZ Slim, you get one whole pack completely free. Amazing!!! You also get your Tru smoothie discount voucher alongside this offer. What are you waiting for?
Order now and buy EZ Slim promo pack of 18 capsules for 9,000 naira instead of 15,000 naira and get a Tru smoothie voucher worth 500 naira. Order online at www.herbalpro.com. Contact Herbal Pro on Whatsapp number +234 8183078888, call us on 08186108888 or send us a DM on Facebook or Instagram.
You can also visit our office at 25b Ladoke Akintola Street GRA Ikeja, Lagos or our website. We look forward to helping you achieve your slimming goals.
 —————————————————————————————————————–
Sponsored Content