You too can be a Winner! Malta Guinness 'Go Get it' National Consumer Promotions still ongoing- Ends Thursday, Nov. 30th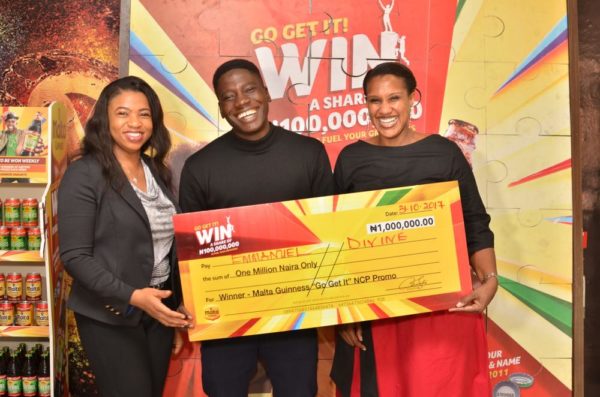 The Malta Guinness 'Go Get It!' National Consumer Promotion is still on and will continue to run up till Thursday, November 30th, 2017. Since it launched on Tuesday, August 8th, 2017 the Promo has rewarded 12 lucky consumers with One Million Naira (1,000,000 Naira) each and 36 lucky winners with One Hundred Thousand Naira (100,000) each. Many other consumers have won loads of cash prizes and airtime also.
See photos below of some of the lucky winners at the last weekly raffle draw which held on Tuesday November 7th, 2017.
It's not too late! You too stand a chance to be the next lucky winner.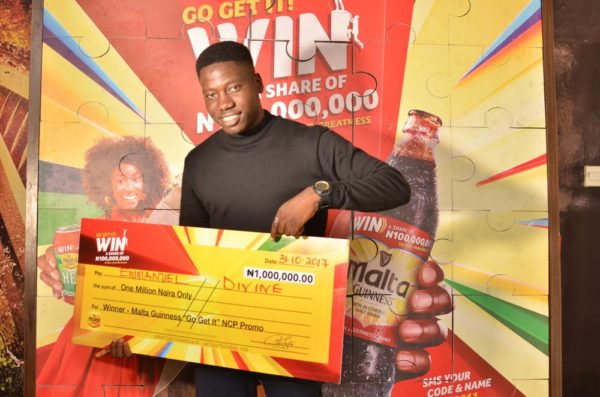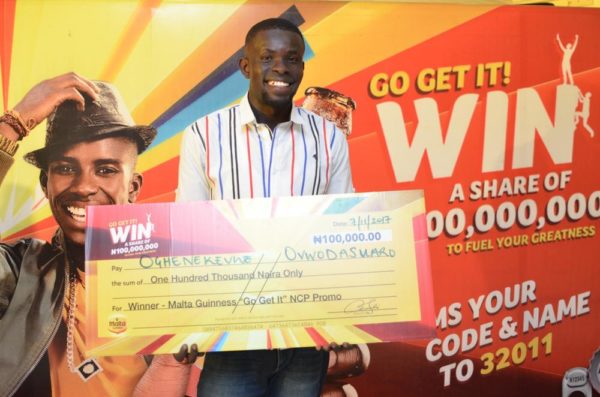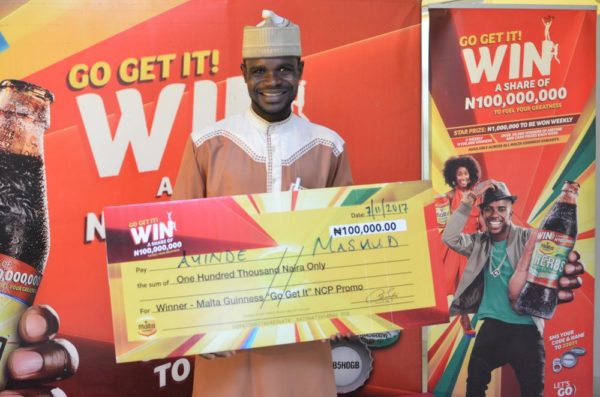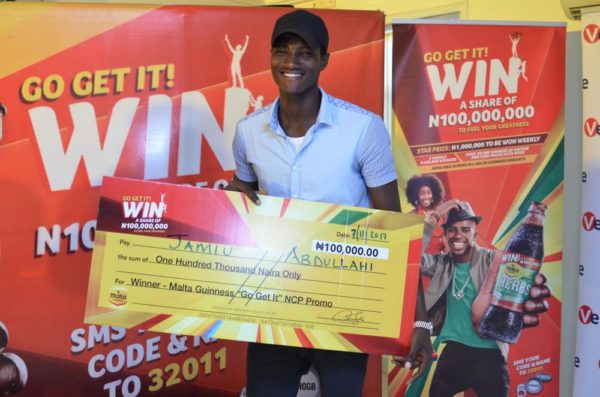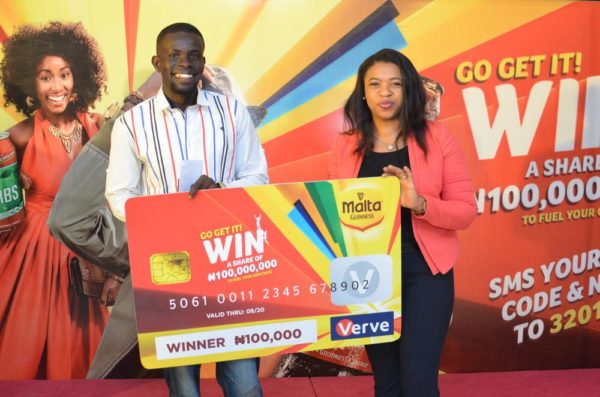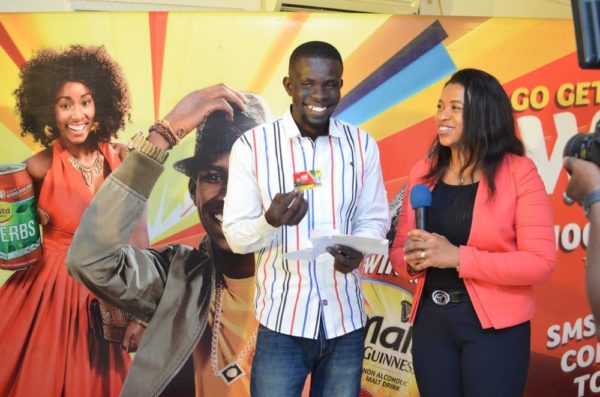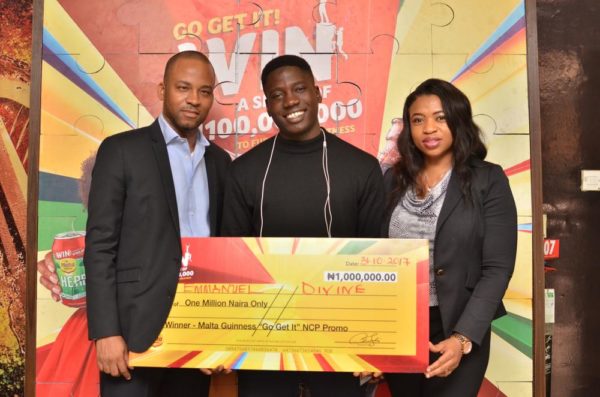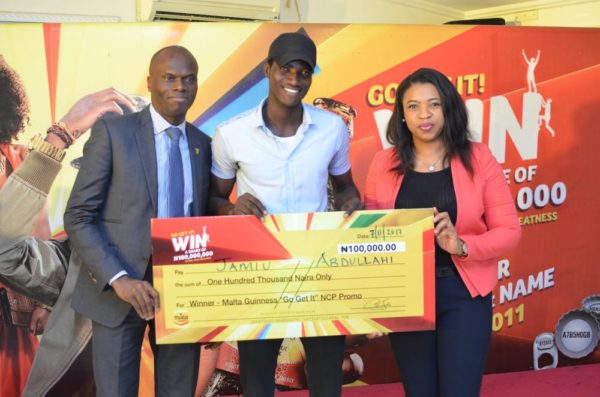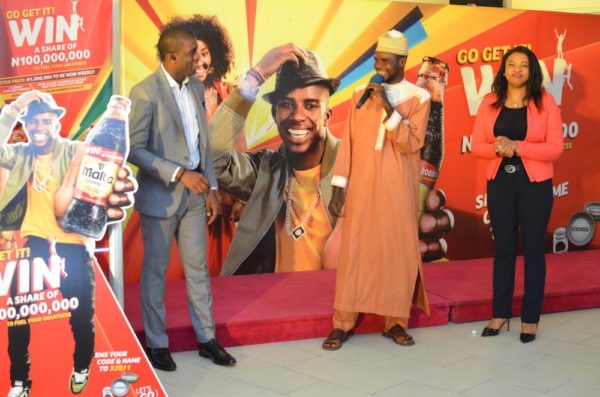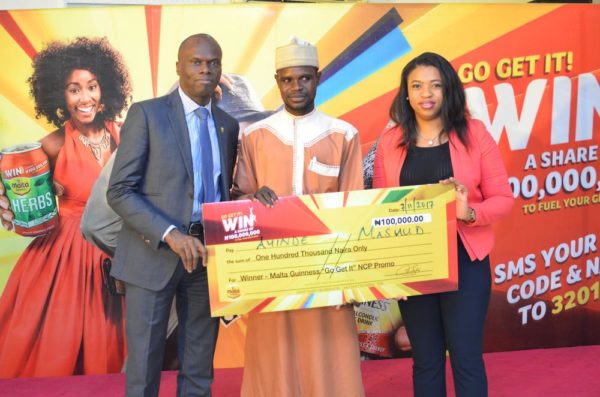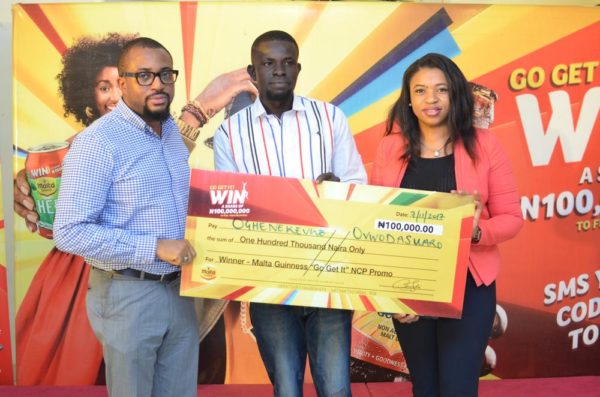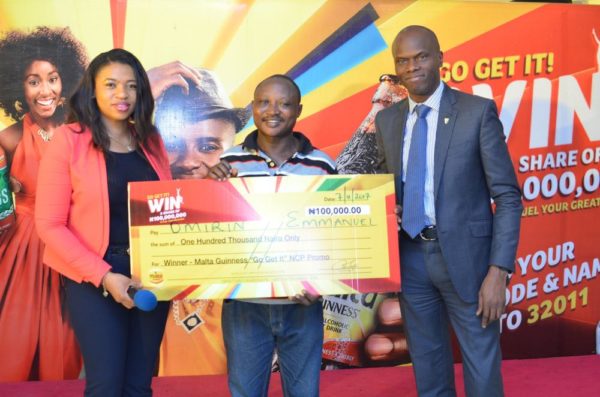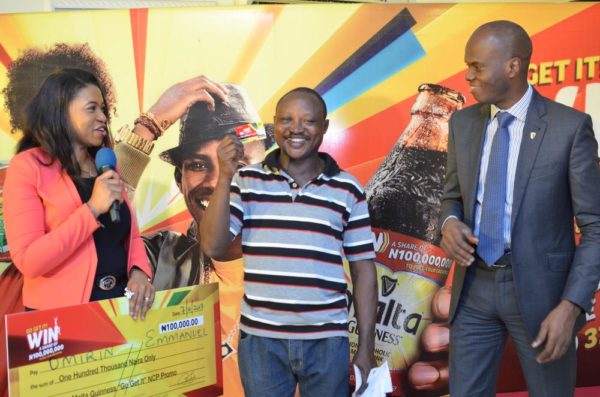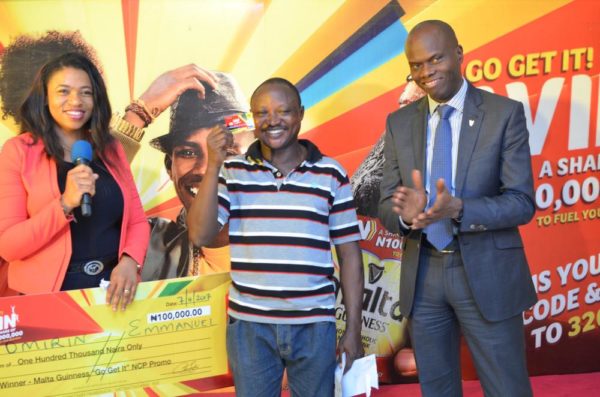 ——————————————————————————————————————-Sponsored Content