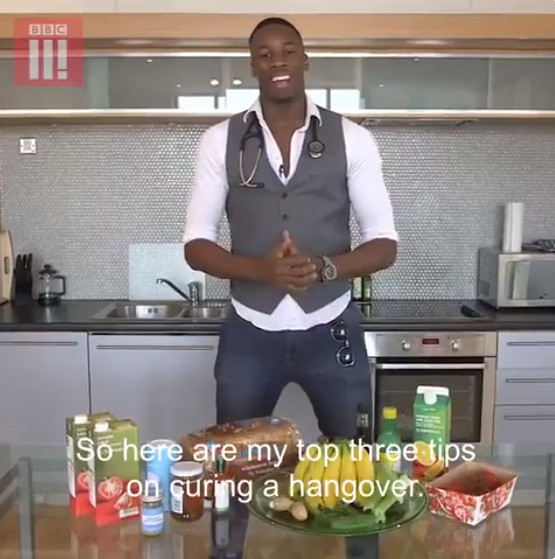 After the hustle and bustle of the long day, you decide to have a good time with friends and down 1 or 2 or 20 shots in Quilox or Shisha Room, or one of those places sha. (Drink responsibly, guys.)
You retire for the day and the next morning you wake up instantly regretting the previous night.
Why had you not just come home and slept like God's child?
You'll never touch alcohol again, you promise. (HAHAHAHAHAHAHA. Hilarious!)
Well, here's how to never feel that way again.
Our very own (because, as a Nigerian, we must claim things) Dr. Emeka Okorocha has concocted, not 1 or even 2, but 3(!) ways to rid yourself of that nasty pest called hangover.
(Really, this is not one of those Lagos buses medicine advert typa thing. This one is real. And no one said it cures back pain or piles or staphylococcus oo. Ehen. Just hangover.)
Watch (fineeee) Dr. Okorocha below:
Here's an actual doctor on the best hangover cures. You're welcome. #JuniorDoctors pic.twitter.com/r5qIZiFAGf

— BBC Three (@bbcthree) October 29, 2017
Photo Credit: Dr. Emeka Okorocha MBBS
(Really. Drink responsibly, guys.)