Bringing Colour & Beauty! 700 Cultural Troupes to Storm The Lagos Street Carnival | Sunday, December 3rd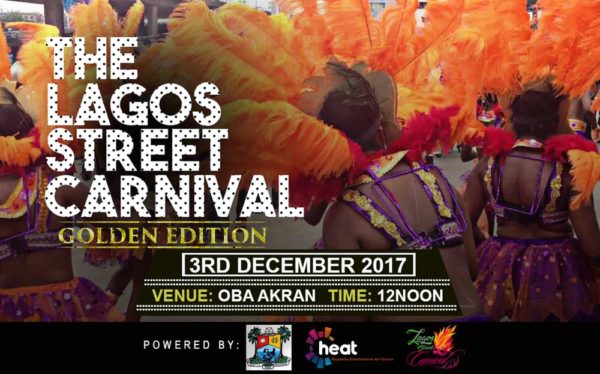 Following the success of the Lagos Street Party in December 2016, described as one of the most colourful event held in Lagos. This year's Lagos Street Carnival organized by the State Government and supported by Heat, will be spectacular as it showcases the state's potential for tourism, arts and entertainment at a global level.
Date: Sunday, December 3rd, 2017.
Time: 12.00 noon to 12.00 midnight.
Venue: Oba Akran Road, Ikeja, Lagos.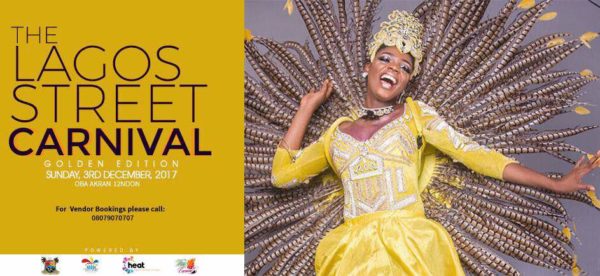 The Carnival, a one day event, has an impressive lineup of engaging activities scheduled.
The carnival aims to meetup with the standards of notable and established international carnivals around the world with the participation of over seven hundred cultural troupes in colorful costumes, design and animation in a controlled procession including floats along the stretch of Oba Akran Road, Ikeja.
There will be a concert which would feature prominent artistes such as Olamide, Lil Kesh, Humble Smith, Salawa Abeni, Osupa, Malaika, Terry G and several DJ's to add musical spice to the carnival.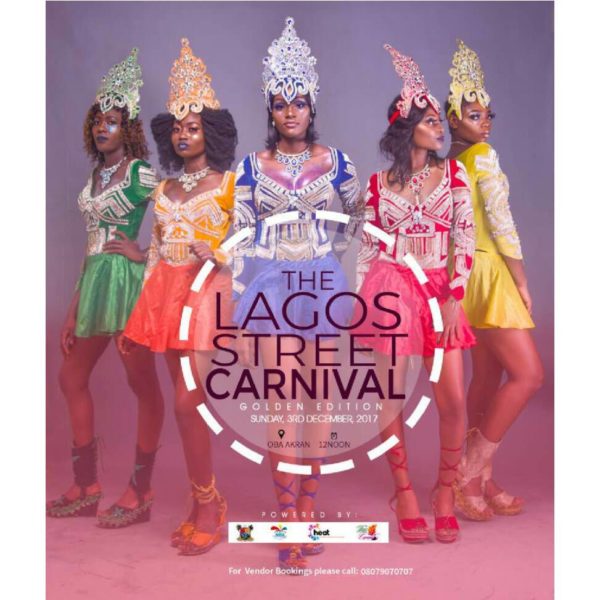 The carnival also offers entrepreneurs and corporate brands the opportunity to exhibit and market their products and services. Activities and side attractions during the event include; Outdoor Games, Kiddies Corner, Bouncing Castle, Rodeo Bull, Carrousels and much more.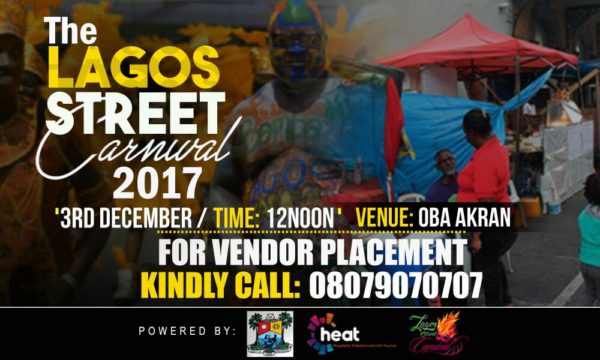 There is the assurance of adequate security measures by the Lagos State Government as various security agents would be deployed at strategic areas around the venue to ensure proper security and free flow of traffic during the carnival. Designated parking lots will also be provided for motorists who may wish to bring their family to the carnival ground whilst shuttle buses provided to convey guests around.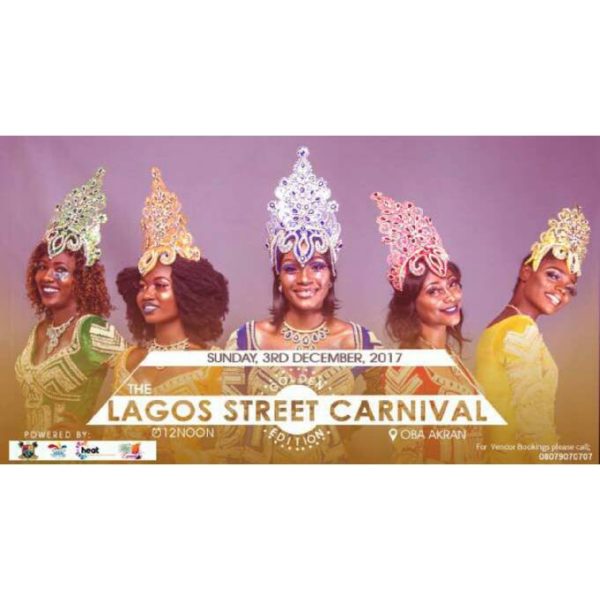 The essence of the Lagos Street Carnival is to create an avenue for people to have fun, unwind and network as it is done in other parts of the world.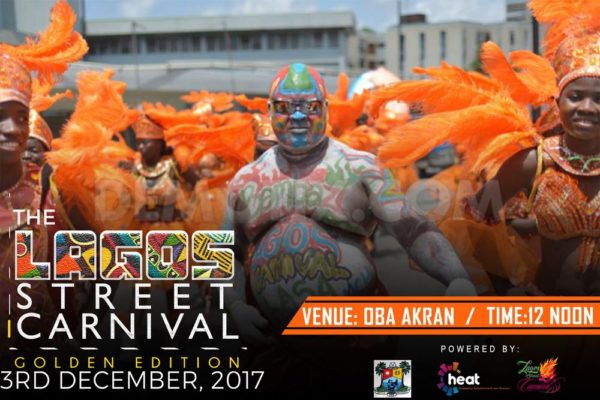 About Lagos Street Festival
In line with this direction of the State Government in using entertainment as a springboard to drive development and market the State's Tourism potentials, the Lagos Street Party, which was held last year 2016, has now metamorphosed into the Lagos Street Carnival.
It has been rebranded and repackaged to serve a much wider purpose beyond just a party. It is being organized to showcase the states potentials for, arts and entertainment at global level.
The Carnival is a platform that engenders economic development, empowerment of the people and promotes tourism. This is exemplified by the fact that, besides entertainment and fun making, the carnival offers upcoming artists and tradesmen opportunity to exhibit their skills and market their products.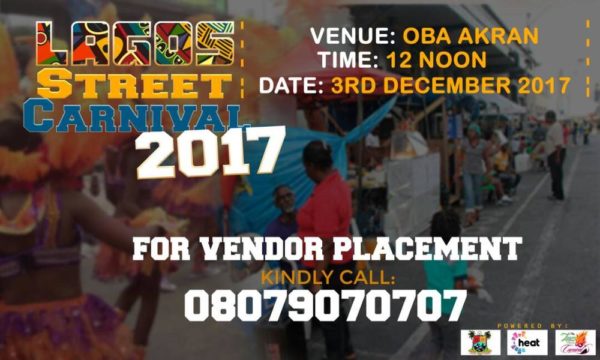 ---
Sponsored Content