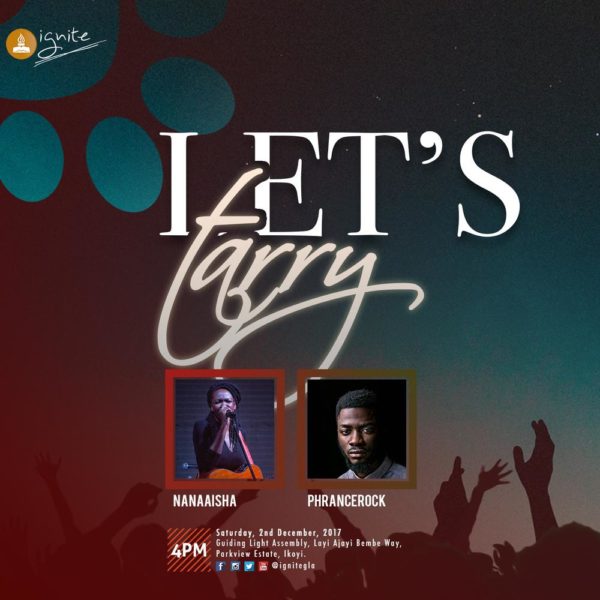 In the midst of the hard times we face, we tend to get distracted by trying to solve problems on our own. This distraction makes it hard for us to hear God and drives us into a deeper place of frustration. God wants us to just tarry in His presence, He wants us to come to a state of total dependency where He can give us rest and direction.
Date: Saturday, December 2nd, 2017.
Time: 4 pm.
Venue: Guiding Light Assembly in Park View Estate, Ikoyi.
The IgniteGla monthly fellowship is coming up. Come and join us as we discuss the theme 'Let's Tarry', please invite someone and come expectant. It is always an awesome time with God. #ignitegla, #letstarry, #fellowshipwithbelievers, #monthlyfellowship, #eventsinLagos, #growinginChrist, #learningtowait