Be a Winner! One more week to go in the Malta Guinness "Go Get It" National promo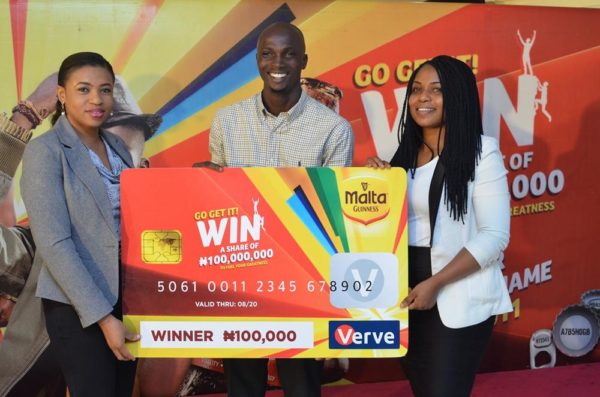 Consumers of Malta Guinness, Nigeria's favourite malt drink, have one more week to win a share of One Hundred Million Naira (N100,000,000) in the on-going Malta Guinness "Go Get It" National Consumer Promotion.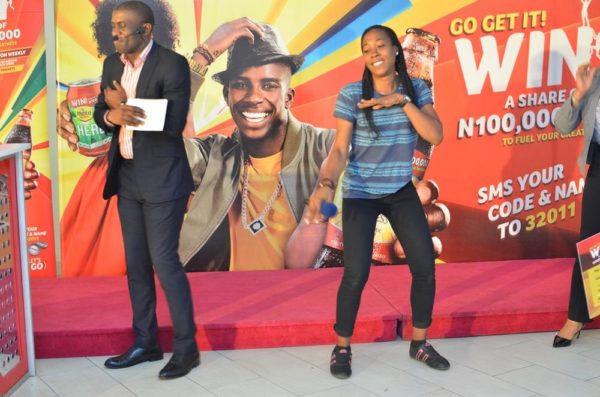 Since the launch of the Consumer promo in August, 2017, Malta Guinness has been fueling the greatness of Nigerians and fulfilling its promise of rewarding loyal consumers with amazing cash prizes. Twelve (12) lucky winners of One Million naira each have emerged, 36 Lucky winners of N100,000 each,  over 1,000 winners of N5,000 each and millions of airtime given away as rewards to loyal consumers. However, the promotion is still on and is billed to end on Thursday, November 30th, hence the call to consumers to take up the last opportunity to participate in the promo for a chance to win a share of N100,000,000 to fuel their greatness.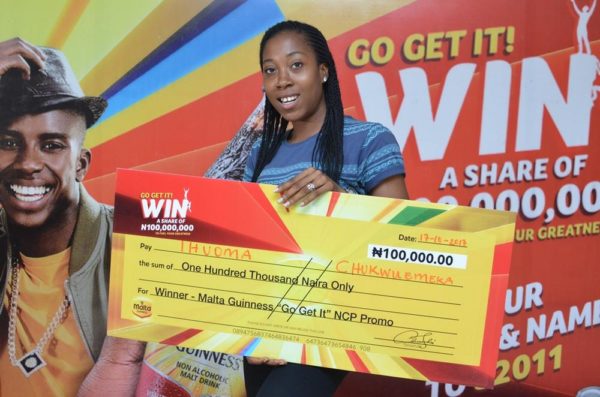 To join the list of winners in the Malta Guinness "Go Get It" promotion, consumers only need to buy a promotional bottle or can of their favourite Malta Guinness, look under the crown cork or can ring pull to reveal a code, SMS the code with your name to 32011, eg: SMS T8R7KYU7 MARY to 32011.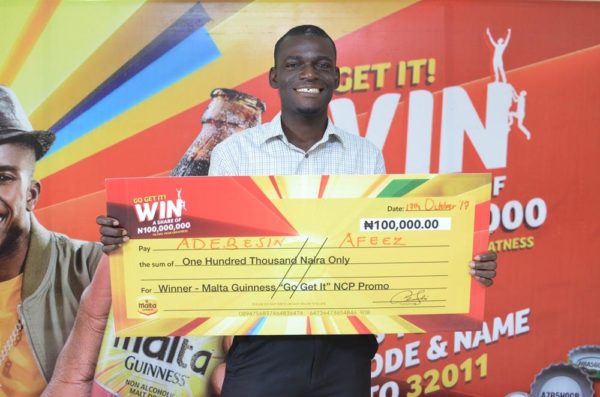 According the Ifeoma Agu, Brand Manager Malta Guinness and Premium Non-Alcoholic Drinks; "We believe that dreams don't just run on drive, they require energy to make real and sustain, hence the Malta Guinness "Go Get It" National Consumer Promotion was launched as a platform to showcase the brand purpose of Malta Guinness which exists to fuel the 'Can-Do' spirit of Nigerians. We have through this promotion provided Nigerians with the energy needed to make their dreams come true, turning the Malta Goodness into Greatness"  The testimonials from the lucky winners have been a testament to our commitment to reward our loyal consumers and fuel their greatness."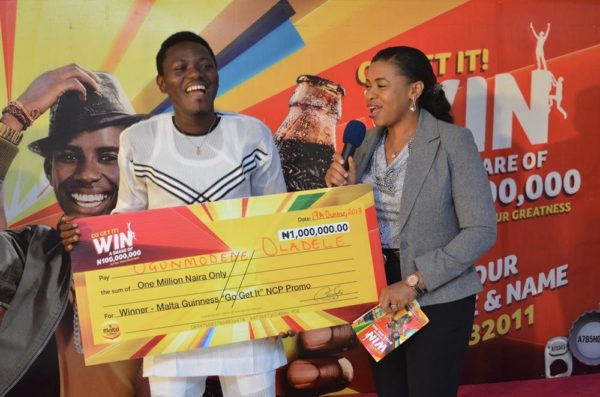 The draw to select the final lucky winner of One Million Naira (N1,000,000) and three other lucky winners of One Hundred Thousand Naira (N100,000) will hold on Thursday, November 30, 2017. Instant daily prizes of N5,000 and Millions of Airtime are up for grabs every day until 30th of November, 2017. Consumers can watch the live streams on the Malta Guinness Pages on Facebook, Twitter and Instagram. Follow @maltaguinnessng on Twitter and Instagram or Like the Malta Guinness page on Facebook for more details. So what are you waiting for? GO GET IT! Let's Go!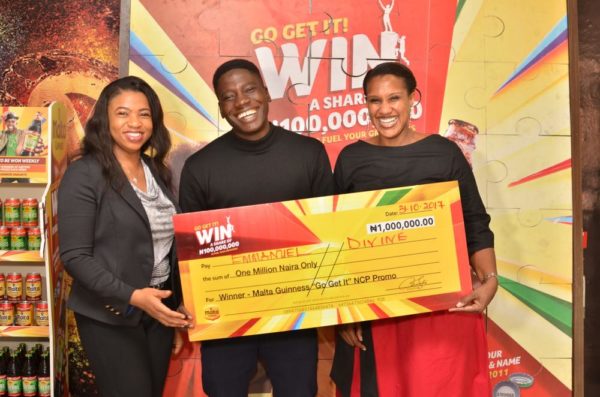 —————————————————————————————————————–Sponsored Content