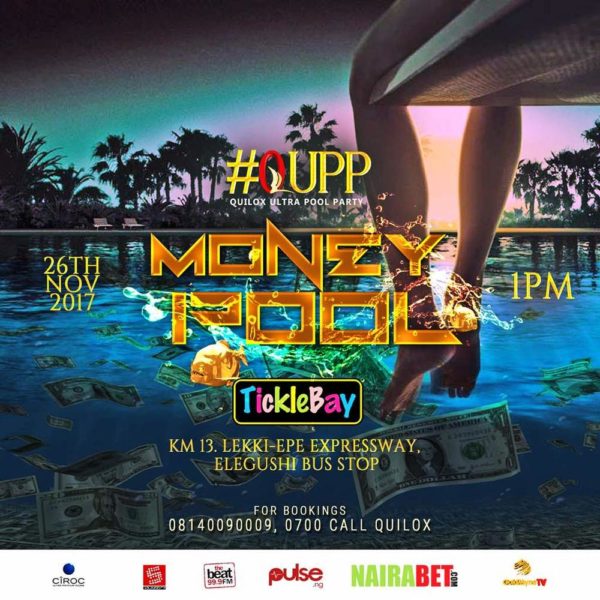 "Cocktails, Color's, Class, Cash, and place your bets on all you can".
That will be some of the scenes from the November edition of the Quilox Ultra Pool Party. It's that time of the month and it's going to be a very lavish November as the theme of this month's party is The Money Pool.
Date: Sunday, November 26th, 2017.
Time: 1 pm – 11 pm.
Venue: Tickle Bay, KM 13 Expressway, Elegushi Bus stop.
Side attractions will include performances by Que Peller, Base One, Beezy, Airboy, dance choreography, Ciroc Pong, water guns, co2 guns, pool games and many others.
DJs for the night are; VocalTeknix, DJ Hazan and DJ Tiami, the host for the day is Ben Foster.
Dress code: Come looking like a bag of Money
Booking Information.
Cabana bookings: 08140090009
Email: [email protected]
You can visit our website.
Follow us on Instagram
—————————————————————————————————————Sponsored Content