Socially Africa partners with P&G to Give Back to the Society through 'Art for a Cause'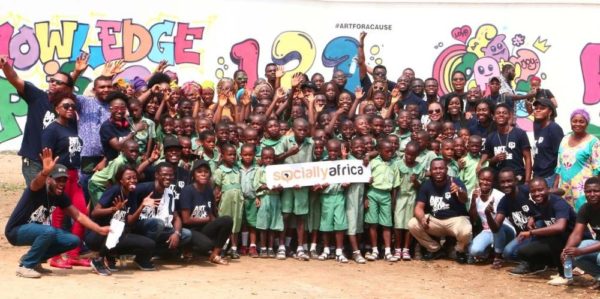 The 9th Edition of Art for A Cause took place on the 24th of November, 2017, executed by Socially Africa in partnership with Procter and Gamble (P&G) Nigeria, makers of brands like Always®, Oral B and Safeguard®. Socially Africa is a Trellis Group social enterprise committed to promoting a culture of impactful giving. It is more than a platform, it is home to every person who wants to see a better world.
Art for a Cause is a community development project founded by Socially Africa and has been seen 9 consecutive editions successfully executed. This edition was a full suite of events that ranged from Arts and Craft to General Hygiene Training, Wall painting and a drawing competition.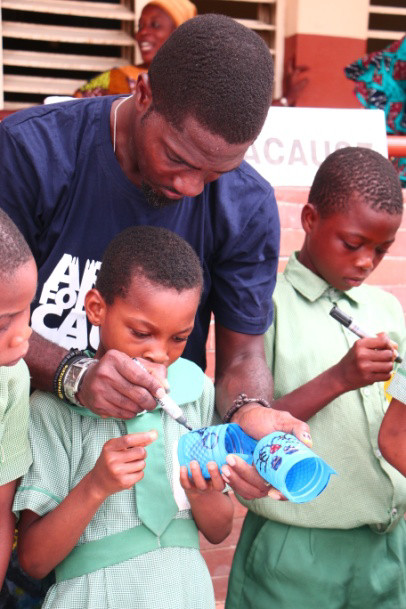 Commencing at 8:30 am, the event started with Wall Painting done by different teams and led by various visual artists which included the likes of Stacey Ravvero, Osa Seven, Rhey'mesi Fred and Yusuf Shittu.
5and10 Kraft led the Arts and Craft session, creating beautiful DIY plastic bottle planters with the kids, the drawing competition saw some of the talented pupils create original and inspired art, and the session on hygiene educated the kids on proper hand washing techniques and general hygiene practices.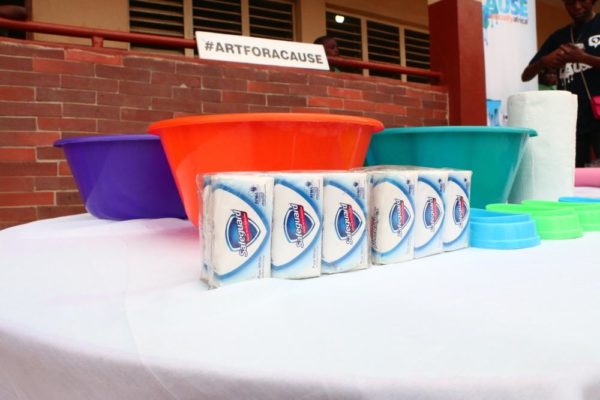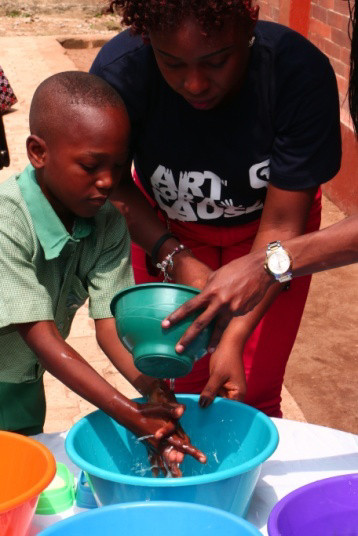 The event culminated with having the kids mark the day by imprinting their palms on what has come to be known as the signature AFAC Tree, an indelible affirmation that they were part of something great. An inspiration for years to come.
The 9th Edition was an outstanding success with amazing coordination and precision from the Socially Africa Team in partnership with the P&G team, and an unmistakable consensus to make the next edition, AFAC 10 even more impactful on the lives of children and society as a whole, one wall at a time.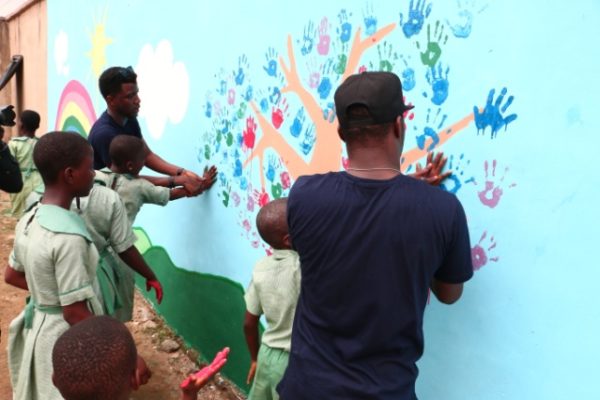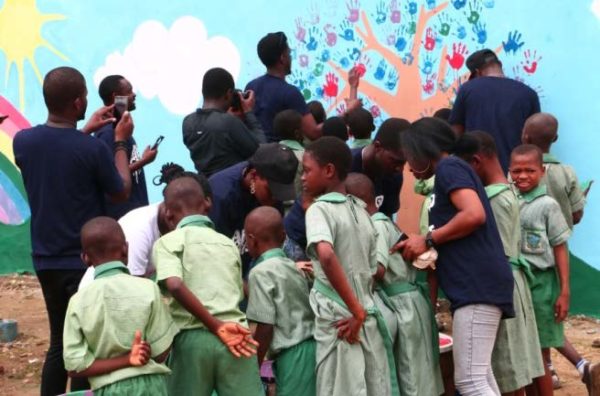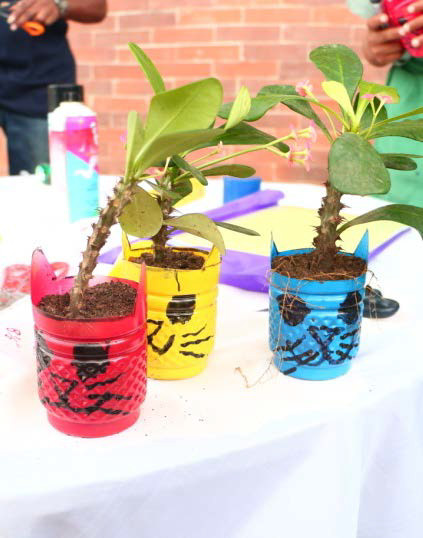 ———————————————————————————————————————
Sponsored Content