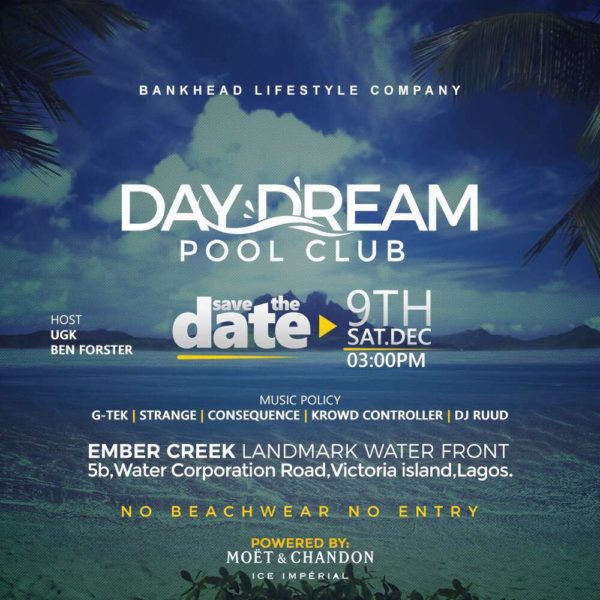 With a successful run of Grill at the Pent, the Bankhead Lifestyle Company is set to launch Daydream Pool Club this weekend at the Ember Creek Landmark Waterfront. Set against the backdrop of the waterfront, the pool club is a paradise on its own with a breathtaking view, rooftop infinity pool, lavish space with cabanas and of course the coolest crowd in town.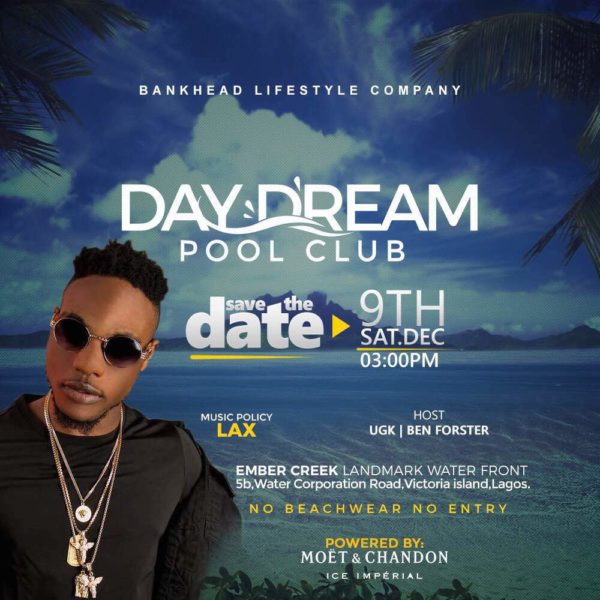 The long-awaited launch of Daydream Pool Club promises to give the Cirque du soleil meets Nikki beach vibe with jaw-dropping contortionists, fire breathers and more for your delight. Experience a world-class taste of carefully prepared international and local dishes, signature exotic cocktails, champagne and selected wines on our food and drinks menu.
Powered by Bankhead Lifestyle Company, the official opening of Daydream Book Club is sure to be the highlight of your weekend with music performances from L.A.X, Shaydee, Dremo and more.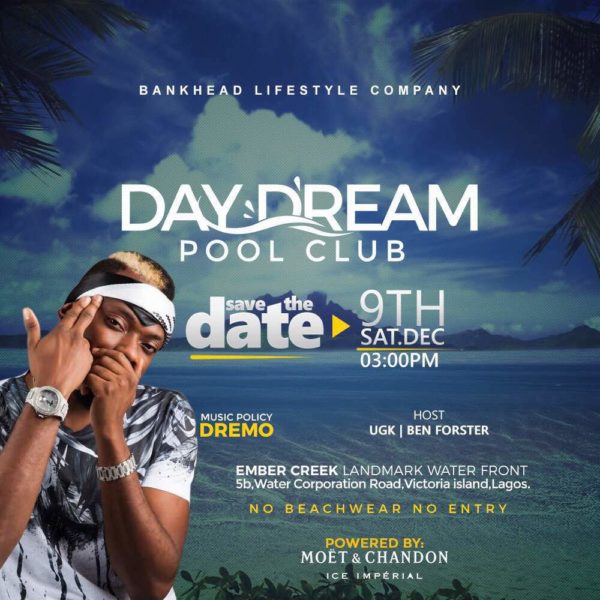 Date: Saturday, December 9th, 2017
Time: 3:00 pm
Venue: Ember Creek Landmark Waterfront, 5B, Water corporation road, Victoria Island, Lagos.
Dress code: Beach wear only
Music Policy: DJ G-Tek, Consequence, Krowd Controller, DJ Ruud and Strange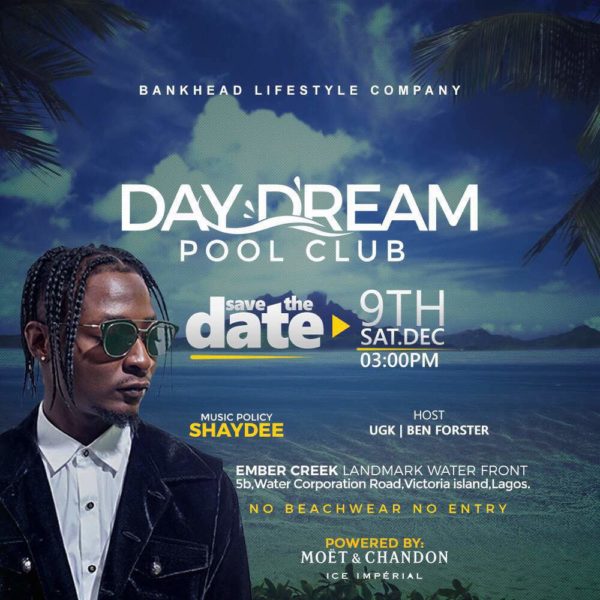 Beach wear or No Entry
Hosted by Keturah King, MC UGK and IamJimmie.
Please note this is a day party (No African Time).
——————————————————————————————————————-
Sponsored Content