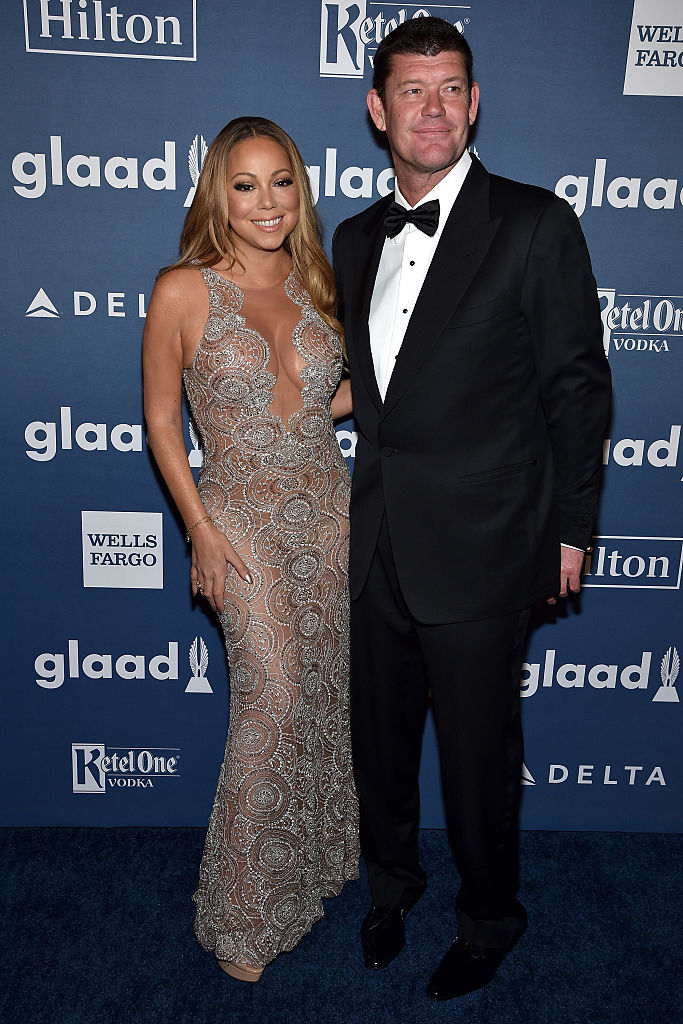 Mariah Carey has received a multi-million-dollar settlement from her ex-fiancee, James Packer after they split in October 2016 because their breakup "inconvenienced her".
According to ET, the 47-year-old singer gets to keep her $10 million engagement ring, alongside her settlement, although the specific amount hasn't been disclosed.
Speaking on the relationship between Pecker and Carey, their source reveals; "She still has the ring and wears it now on her middle finger, they 100 percent have not spoken for a year, maybe even longer than that."
Last November, Mariah Carey was seeking a $50 million "inconvenience fee" from her billionaire ex-fiance post-split, as she wanted to be compensated for uprooting her life in New York and moving to LA to be with him.