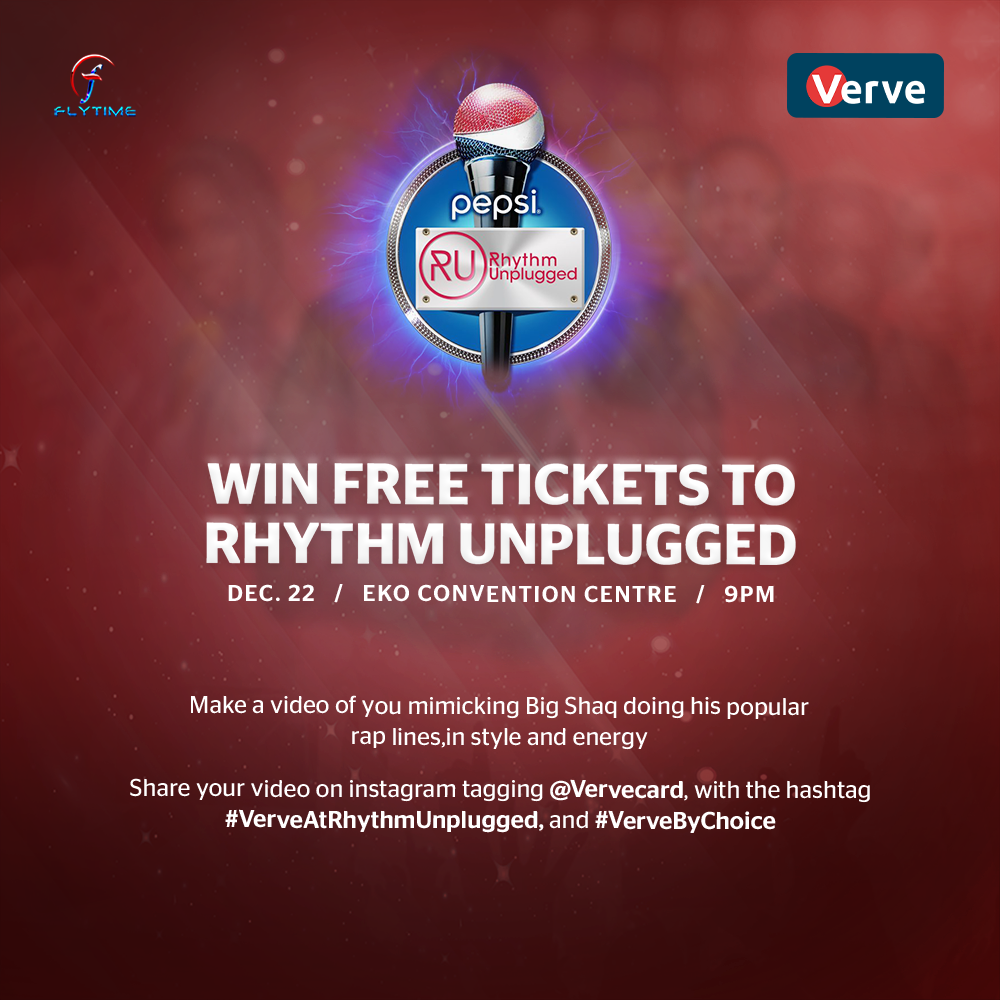 Africa's most convenient, accessible, secure and rewarding payment chip card, Verve is giving out free tickets to this year's Rhythm Unplugged.
Date: Friday, December 22nd, 2017.
Venue: Eko Convention Centre, Lagos.
To win a free ticket:
Simply make a video of you mimicking @bigshaq doing his popular rap line ''The thing goes skrrrr…'' with energy and style.
Upload your video on Instagram and tag @vervecard using the hashtags #VerveAtRhythmUnplugged #VerveByChoice.
——————————————————————————————————————-Sponsored Content