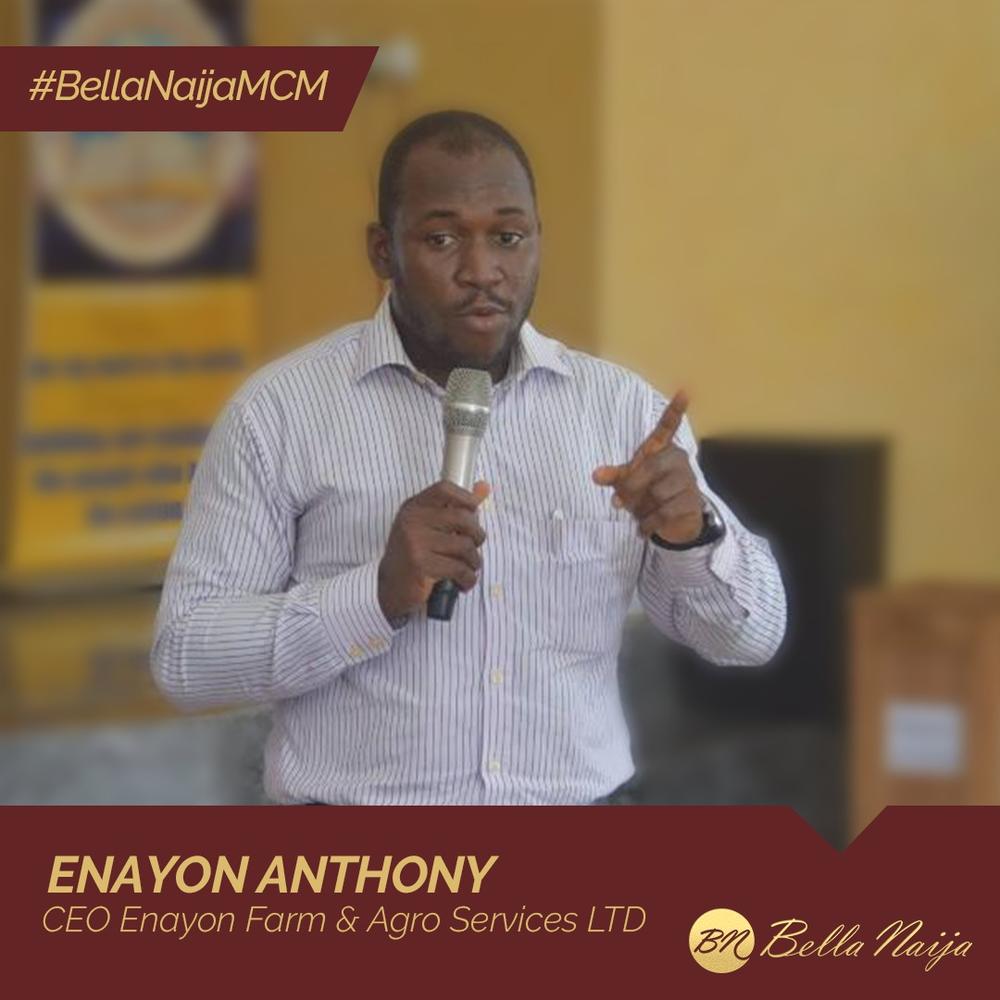 When #BellaNaijaMCM this week Enayon Anthony decided to venture into agriculture – fish farming – in 2009, his was laughed at by some of his mates, described as being backward and "local". But who says being "local" doesn't produce wealth and fulfillment? Enayon edged on, shutting down the voices and ventured into the business.
Enayon was inspired by his mother who also raised catfish which she cooked for the family. After carrying out his market research and sourcing for funds, he started his business; but it wasn't a smooth ride. He lost some fingerlings due to lack of adequate nutrition but he didn't stop. He learned the lessons and took adequate steps to ensure that the fish are well fed and are adequately taken care of. He calls them his friends.
Today, Enayon does not need to aggressively market his products to get them sold. Due to his impeccable service and healthy fish, buyers take the pain of finding him and his customer base keeps increasing as a result of referrals.
In a few years, Enayon expanded so wide that he now exports his products and there's no stopping him.
Enayon is a member of the Young African Leaders Initiative (YALI) Network and has been featured on the platform's website.
We celebrate Enayon for walking in the road less traveled at the time, and blazing the trail for many young agro-entrepreneurs.