Residents in Makurdi on Wednesday trooped out on the streets to protest against Tuesday's attack on some farmers, calling on the presidency to bring the culprits to book.
The residents were seen with placards bearing inscriptions such as "presidential intervention needed" and "stop this incessant blood bath".
Some of the protesters, who shouted on top of their voices, said the Federal Government should intervene and stop the madness.
The protesters, mostly youths, have barricaded most routes leading in and out of the state.
The youth have vowed not to leave the streets until the presidency speaks on the killings.
The residents were seen crying for help as some gunmen unleashed violence and mayhem on some rural communities in
the state
Terhemen Anum said some residents in Guma and Logo local government areas and yet to be determined number of peasant farmers, women, children and the aged were attacked while "no one has spoken from the high places".
Another resident, Ruth Agba, said there was evidence that the gunmen killed some farmers, burnt down their homes and destroyed their farms, crops.
Agba said the attackers mode of operation did not differ from Boko Haram terrorists while the extent of impact and devastation on their victims should declared as terrorism.
Governor Samuel Ortom had declared that gunmen killed over 20, injured over 30 in Benue between Monday and Tuesday in Guma and Logo local government areas.
Ortom disclosed this while addressing newsmen on Tuesday in Makurdi after the State Council Security Meeting.
He said that out of the number, nine were Livestock Guards who were to ensure the full implementation of the Anti-Open Grazing Law which was signed on Nov.1, 2017.
Ortom called on the Federal Government to wade into the matter,s to avert further destruction of lives and property.
The attack is the first in the year; in 2017, over 20 attacks were recorded.
See photos from the protest below: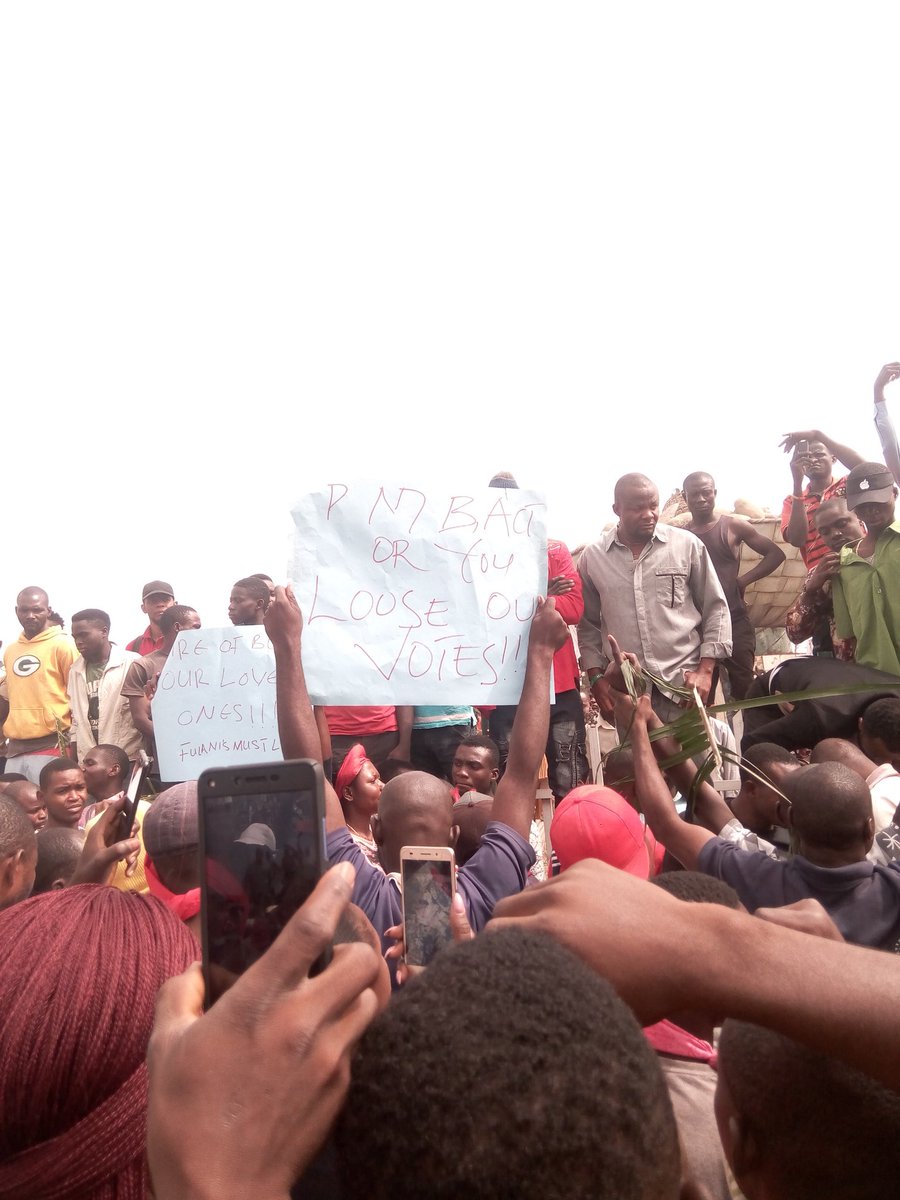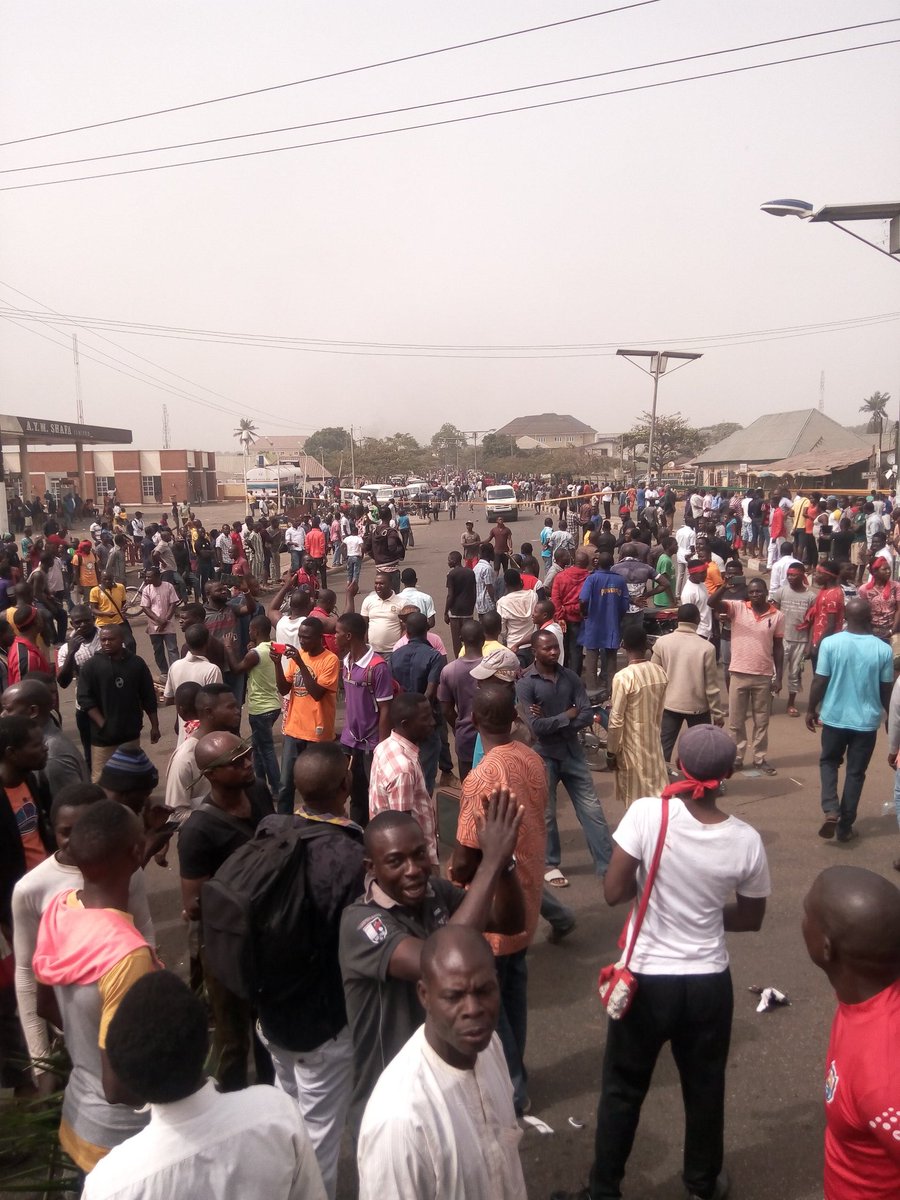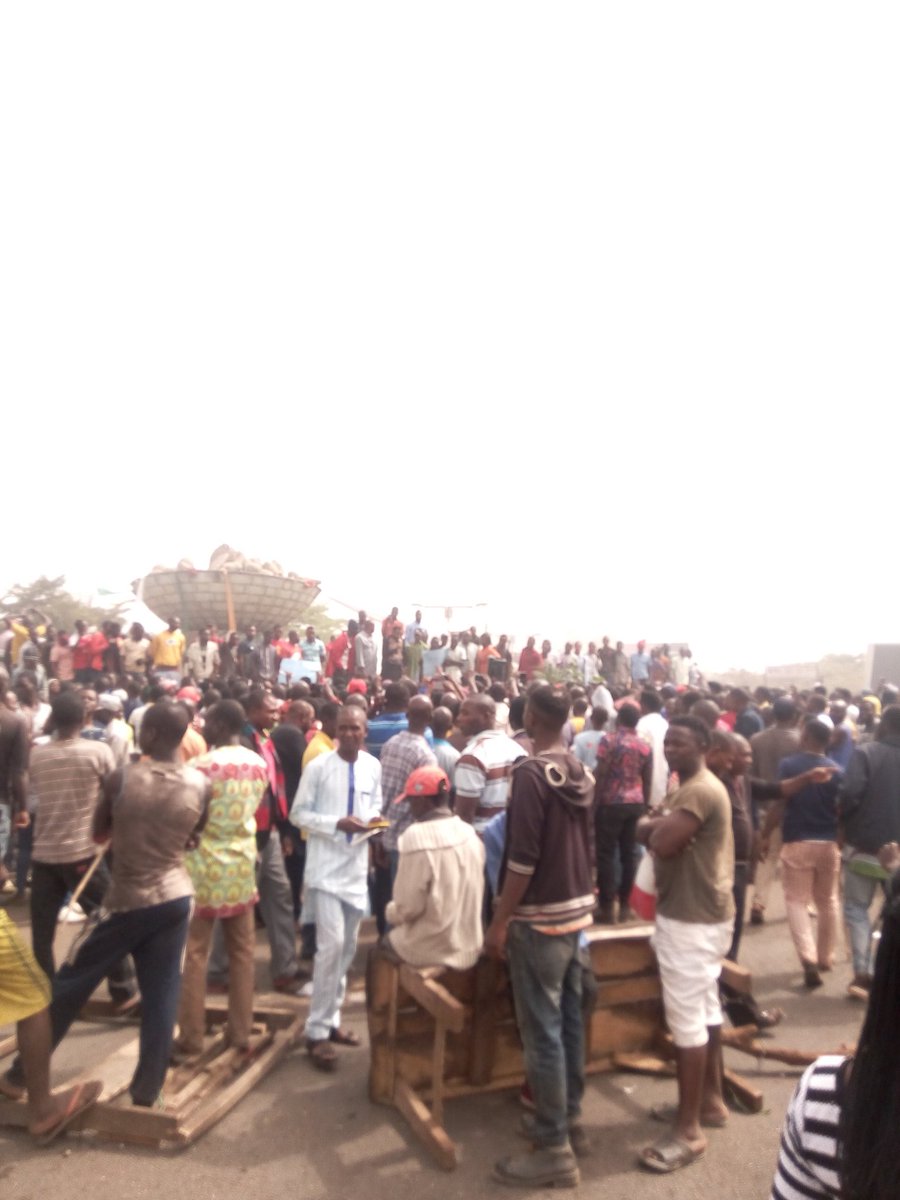 Photo Credit: @CollinsUma