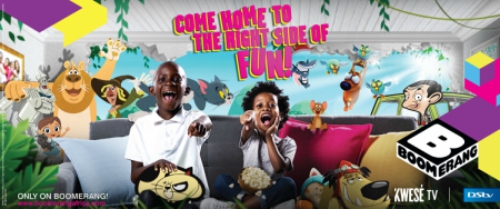 Come home to the right side of fun! Tin-Man said that "happiness is the best thing in the world" in the beloved classic Dorothy and the Wizard of Oz. We sure agree, and for this spring, we invite you to enjoy lots of special moments of happiness and laughter with your family, in front of new adventures and modern remakes filled with family fun on Boomerang!
A new year and a fresh start! This spring, we are bringing some giggles to your home from your favourite characters Dorothy, Oggy and his lovely cockroaches, Scooby-Doo (or ScooBERT-Doo as he was originally called!) and company! We also have some new friends to present, that you might already know about. Does 'Angry Birds' ring a bell? In February, all you need to do is sit back, relax and laugh when you get to see them angrier (and funnier!) than ever in their first-ever television show- Angry Birds Toons! Those birds sure are tough fighting pigs and so impressive that the creative team behind the production named their official spokesperson The Mighty Eagle!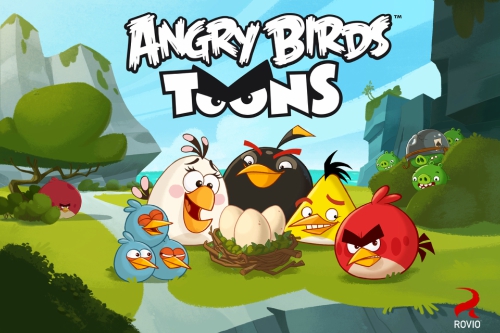 Speaking of games turned into TV shows, don't miss out on new wonderfully funny episodes of Pat the Dog also based on the game hit. Now, if your kids are craving actual games after these great shows, log onto BoomerangAfrica.com for plenty of great games and entertainment to keep them occupied for hours on end! But wait… there is still more: follow our Boomerang Africa YouTube page for more funny clips, shows and ideas of how to have FUN! Now that's a good new year's resolution: to laugh more!
On TV this new year, you will see Dorothy back in the land of Oz with her red slippers (which used to be silver!) in new episodes of our magical series Dorothy and the Wizard of Oz. Our beloved Scooby is also back in new crazy adventures this spring, solving mysteries with the other members of Mystery Inc in the films Scooby-Doo 1 and 2: Monster's Unleashed!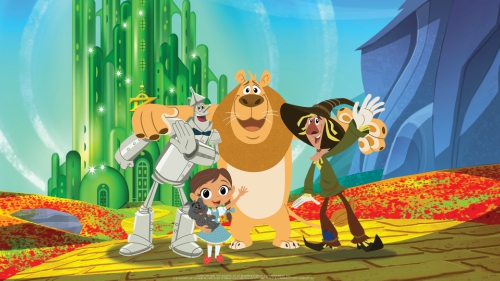 In the end, there is no place like home! Boomerang wishes you and your family a wonderful New Year, filled with shared moments of happiness and laughter. So, gather the family around, turn on Boomerang (available on DSTV Channel 302 and KweséTV 512), click your heels three times and let the adventure begin!
——————————————————————————————————————–
Sponsored Content