Cross River State Doctors threaten Withdrawal of Services following Kidnap of Members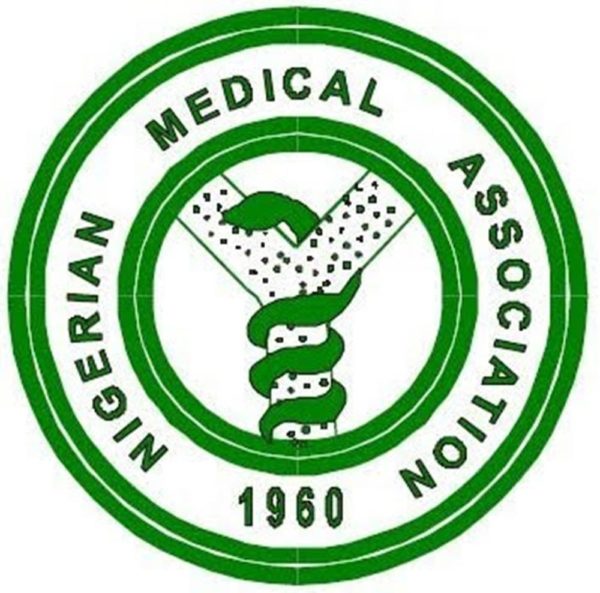 The Nigerian Medical Association (NMA), Cross River State chapter, has threatened to withdraw services across the state following the recent kidnapping of its members.
In a press statement released by the association, it was said that following an emergency meeting on Monday, at the Conference Hall of the General Hospital Calabar (GHC), the body has resolved to withdraw its services if any of its members is kidnapped in the state.
The association also asked that the state government declare a state of emergency on security.
Read the statement below:
COMMUNIQUE ISSUED BY THE NIGERIAN MEDICAL ASSOCIATION (NMA)
CROSS RIVER STATE BRANCH AT THE END OF AN EMERGENCY GENERAL
MEETING (EGM) HELD AT THE GENERAL HOSPITAL CALABAR (GHC) ON

MONDAY 8TH JANUARY, 2018.

The Nigerian Medical Association (NMA) Cross River State branch held an Emergency General Meeting (EGM) at the Conference Hall of General Hospital Calabar (GHC) on Monday 8th January, 2018 to review the notice of total and indefinite withdrawal of services following the kidnap of one of her members in the backdrop of similar spate of doctor-targeted kidnapping events in the past two years.

OBSERVATIONS:
1. It is noteworthy that in the last one (1) year within the State capital alone, five (5) Doctors and three (3) of their dependents/ family members have been kidnapped at various times and locations. This works out at nearly one medical doctor-targeted kidnap per month within the State capital alone.

2. In the past two (2) years within Cross River State, our Association has had cause to draw the attention of the authorities to the incessant cases of kidnappings and other urban crimes which have threatened the socioeconomic fabric of our State.

3. We have also noticed with utter dismay and drawn attention of the authorities to an upsurge in the cases of targeted kidnapping of Medical Practitioners. These attacks are frequently perpetrated on our colleagues, while they are discharging their legitimate duties of saving lives.

4. In as much as we as Doctors are sworn to an oath that requires us to save the lives of members of the public who are in need of our skill set, we have observed with dismay a dangerous trend in which the security and lives of the same Doctor is being threatened by some disgruntled members of society, while the State authorities and security agencies stand aloof and complacent at the very least.

5. State Government and various security agencies in the State seem unable to offer any meaningful assistance.

6. Information provided by the victims upon release suggests high level of complicity

7. Following the recent kidnap of one of our members, Doctors in the entire state had planned to sit at home in demand for their safety culminating in his sudden release.

RESOLUTIONS:
1. The Nigerian Medical Association will henceforth withdraw all medical services without any notice, any time a doctor or dependent(s) are taken captive in future.

2. Doctors are not unmindful of the effects of such a withdrawal of service knowing our critical role in health service delivery, however this decision was reached after careful consideration of the facts and dutiful resolve to demand action from Government to protect us and the populace.

3. We wish to remind the State Government that It is her duty to provide adequate security for its citizens.

4. The State Government should as a matter of urgency declare a state of emergency on security in Cross River State.

5. Arising from the meeting and in consideration for the public, the Nigerian Medical Association Cross River State has suspended her notice of total and indefinite withdrawal of medical services and enjoined all her members to resume work immediately

We wish to appreciate the security agencies for their efforts towards the release of ourmember.
Long Live NMA CRS
Long Live The Federal Republic of Nigeria.

DR. EFFIONG B. MKPANAM DR.IKECHUKWU UKWEH
Chairman Secretary
Cc:
Executive Governor Cross River State
Chief Security Adviser Cross River State
Inspector General of Police
Director General Department of State Services
Assistant Inspector General of Police Zone 6
Commissioner of Police Cross River State Command
State Director Department of State Services
President Nigerian Medical Association
Commissioner for Health Cross River State
Permanent Secretary Ministry of Health, Cross River State
Director of Medical Services Ministry of Health Cross River State
Vice Chancellor University of Calabar
Chief Medical Director, University of Calabar Teaching Hospital
Medical Director Federal Neuro Psychiatry Hospital Calabar
Chairman, AGPMPN Cross River State
Chairman, NAGMDP, Cross River State
Chairman, MDCAN UCTH Calabar
President, ARD UCTH Calabar
President, ARD FNPH Calabar
President, MWAN Cross River State
President, NADHUS Calabar
President, MeDSABAMS Calabar
Medical Superintendents of General Hospitals in Cross River State
All Institutional Hospitals, Cross River State
All Mission Hospitals, Cross River State.
Chairman Nigerian Union of Journalist, Cross River State
Chairman Nigerian Labour Congress Cross River State