The Big Boss! Google celebrates Nigerian Football Legend Stephen Keshi with a Doodle on his Birthday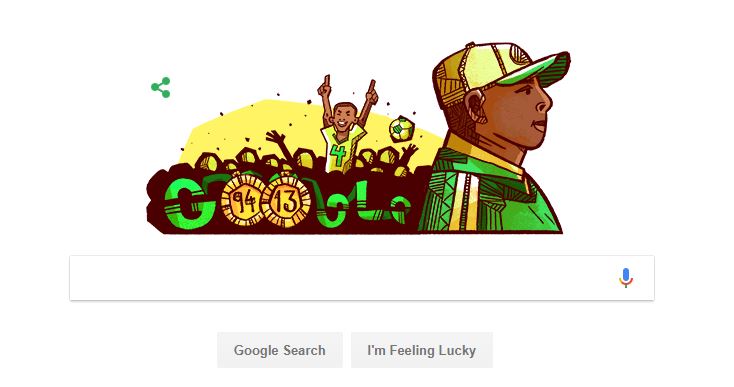 Nigerian football legend, former Super Eagles captain and manager who famously led the team to AFCON victory in 2013, Stephen Okechukwu Keshi is being celebrated by Google today with their Doodle feature.
Keshi who passed away almost two years ago would have been 56 today and is being celebrated by Google as one of Africa's foremost football legends even in death.
Stephen Keshi started his football career in 1979 and had a successful career playing for local clubs like ACB Lagos & New Nigeria Bank before moving abroad to play for clubs like Anderlecht in Belgium & RC Strasbourg in France.
He is also the only Nigerian to have won the African Cup of Nations as both Player and coach; captaining the 1994 squad to victory before leading the 2013 squad to AFCON glory as manager.