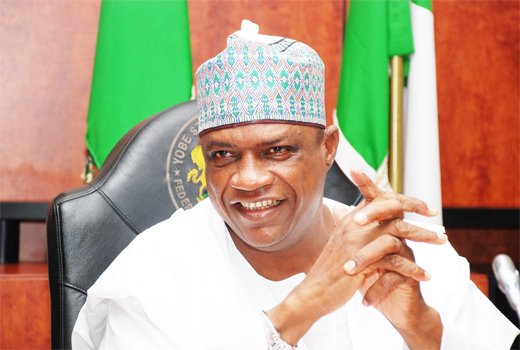 Yobe State Governor Ibrahim Gaidam has blamed the Nigerian military for the Boko Haram attack on Government Girls Technical College, Dapchi, The Cable reports.
110 girls have so far been declared missing after Boko Haram insurgents raided the school.
Gaidam, hosting the Borno State Governor, Kassim Shettima, heaped the blame on the Nigerian military.
If the army had not been withdrawn from the state, he said, the girls would not have been taken.
I blame the whole attack on Dapchi on the military and the defence headquarters who withdrew troops from Dapchi.

The attack occurred barely a week after the military withdrew the soldiers from there.

Before then, Dapchi has been peaceful, there was never such incident. But just a week after they withdrew the troops, Boko Haram came to attack the town.

When I met the theatre commander on why the military where withdrawn, he said they have shortage of manpower. To me, it is not an excuse because it's duty bound for the FG to recruit and bridge the gap.
Gaidam added that the Nigerian military is also to blame for the abduction of the Chibok girls, over half of whom still remain with their captors.
He also mentioned the killing of 29 students in Yobe in 2013 by the insurgent group, also blaming the Nigerian military for the incident. He said:
Let me be quoted anywhere, the military must take blame for the attack on Dapchi.

The same thing happened in 2013 when the military suddenly removed troops guarding the town and a week later Boko Haram went there to attack the town and the secondary school there killing 29 students.