The quality of STEM (Science, Technology, Engineering and Mathematics) education in Nigeria is on a steady decline and the causes are not farfetched; poverty, minimal or no investments in the training of teachers, inadequate learning aids, it is a long list. Traditional education is not keeping up with today's knowledge economy; training our younger generation to position for opportunities of the future and this calls for worry.
Interswitch as a forward thinking brand, passionate about powering the curiosity that drive innovation across the continent is making the big move with the launch of the Interswitch SPAK National Science Competition. The goal is to re-ignite the importance of STEM Education for the younger Nigerian generation, reward excellence and provide opportunities for more exploits because a nation can only go as far as its brightest minds. 
SPAK is an acronym for Speed, Precision, Accuracy and Knowledge. The competition is open to students in year 11(SS2) and schools across the country are encouraged to register their best students for the competition.
The Interswitch SPAK initiative holds more in store than just a competition, it will also include mentoring and masterclass sessions with the CEO, Mitchell Elegbe and other industry experts, science boot camps, Adopt-a-School programme where Interswitch employees volunteer to teach at a local secondary school, and an entertaining TV series across terrestrial TV stations in Nigeria.
In an event studded with Interswitch executives, stakeholders in the education sector, students and the media, Chief Marketing Officer, Interswitch, Cherry Eromosele said: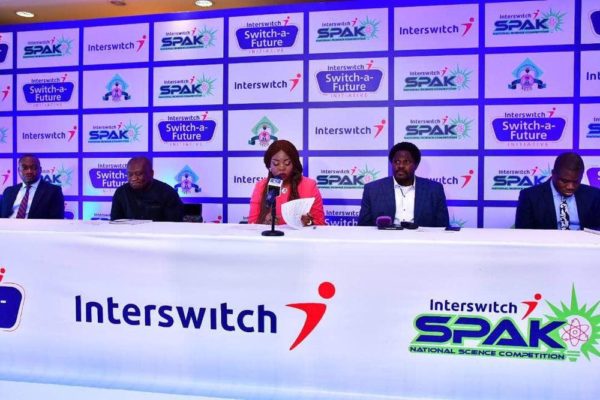 "SPAK as we have termed it, is a distinctive concept under the Interswitch 'Switch A Future' initiative. As a mix of education, technology and entertainment which align with Interswitch's fundamental values of excellence and innovation, this initiative is designed to identify, promote and spark the right support and reward for STEM students and stakeholders.
"For our youth to succeed in today's knowledge-based economy; they need to acquire the right skill set, their minds need to be re-engineered and reconciled with STEM education in order to compete in or create a job market." Cherry added. It was revealed that the top 2 students will be awarded a 5-year scholarship, a mac laptop and gold trophy; and a 3-year scholarship, a laptop and a silver trophy accordingly while the third will receive a 2-year scholarship, a laptop, and a bronze trophy.
"We are committed to building a brighter future for the Nigerian child, and we are firm believers in the Nigerian dream. It is up to us to push this country to the forefront of science, technology, engineering and mathematical development and invention." Cherry continued in her very enthusiastic remarks.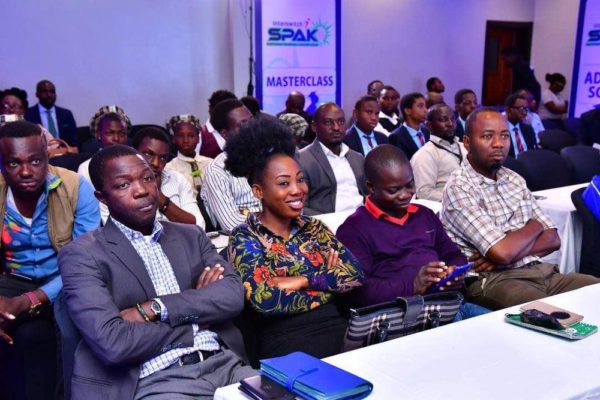 Amidst a lot of optimism, the chairpersons expressed their optimism towards the SPAK initiative. Professor Charles Uwakwe, Registrar, NECO articulated the vision of this project and thanked Interswitch for the partnership to promote STEM education in Nigeria.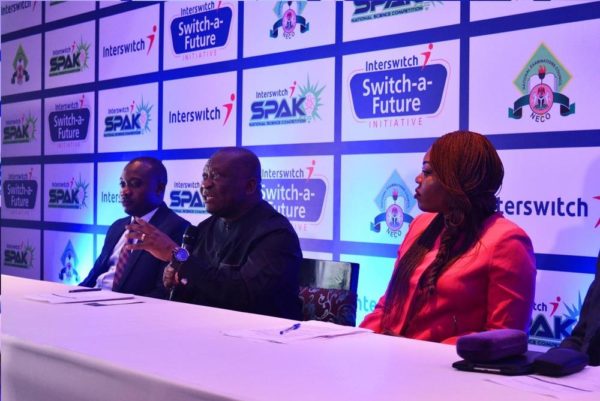 "The onus remains ours to look progressively to create systems, enabling environments and collaborate to build the future. Interswitch SPAK is powering a new future for Nigerian Students and we are making the promise as a technical partner to make sure no good talent falls through the cracks This is a journey and getting our hands in the workings of the global economy is the long-term goal."  Professor Charles Uwakwe remarked.
In her closing remarks, Enyioma Anaba, Head, Group Marketing, Interswitch thanked Professor Uwakwe "Your enthusiasm towards the Interswitch SPAK initiative gives us renewed faith in the future of Nigeria and sparks our commitment to creating that future. For us, this is not a journey of a few steps but one that will create the systems and opportunities needed to be active participants on the global stage".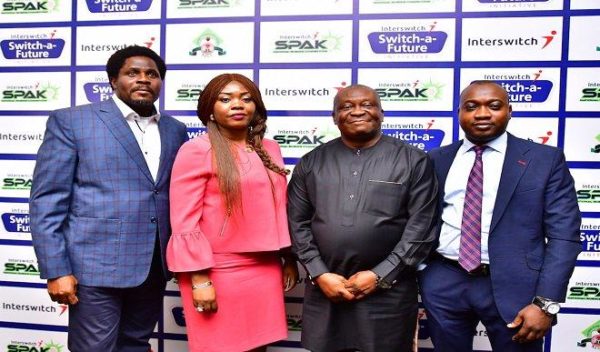 ———————————————————————————————————————
Sponsored Content