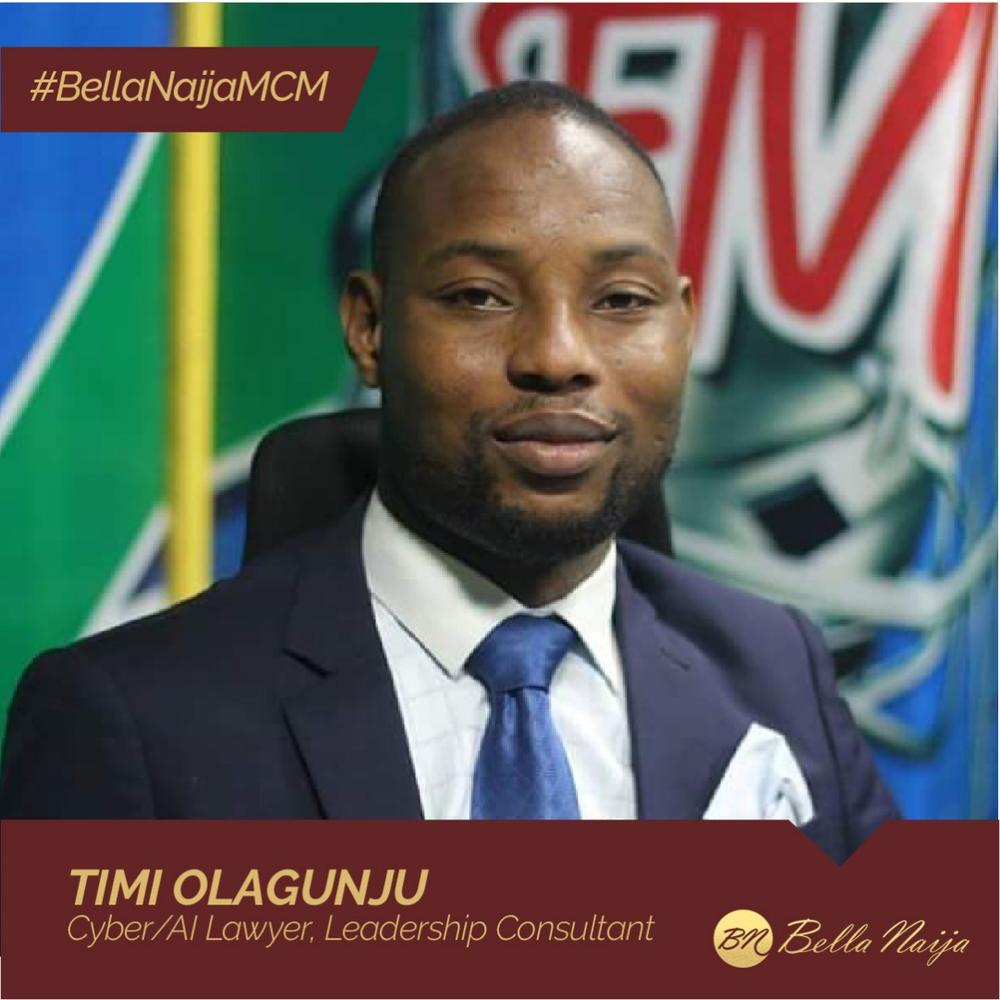 From his university days, our #BellaNaijaMCM this week, Timi Olagunju, has been involved in leadership and service. He ran for Chairman of the largest undergraduate hostel in the University of Ibadan at the time, amidst concerns that he was too young to lead.
These worries were heightened considering that there was no Student Union body at the time and Timi would also provide leadership for the university. Through what he described as "a campaign of love," Timi won the election. A year later, after his tenure, Time was nominated for the UI 'JCI' award for outstanding leadership of Halls and Faculties, and awarded the Hon. Chris Asoluka Award for Most Politically Productive Student in the University of Ibadan as well as the Professor H.O. Nottidge Award for Selfless Leadership.
Timi didn't have it easy in his life. At age 10, Timi's father left, his mother lost her job, and he was forced to finish his primary education in a barely functioning public school. At some point, even as a child, Timi had to sell ice-cream on the streets of Akoka.
Since completing his law degree at the University of Ibadan, Timi has devoted his time to fighting for good governance, human rights, democracy, the youth, and the underserved in the society.
In 2009, Timi founded Youths in Motion (YIM), a platform dedicated to making "societies better by advocating that governments, institutions, and communities do the needful."
Today, Timi describes himself as "a Technology Lawyer focused on the legal interaction and risks connected with Cyberspace/AI and a Professional Trainer focused on Design Thinking and Leadership." He is also a member of the International Association of Information Technology Lawyers (IAITL).
Timi is a 2015 Mandela Washington Fellow, a Fellow of the Presidential Precinct, a founding member of Commonwealth Alliance of Young Entrepreneurs (CAYE) – West Africa, and a Trustee of the Nigeria Internet Society (NIS). He also earned a Certificate in the Science of Communication from the Graduate School of Communication, Amsterdam.
Timi has also attended leadership, business, and policy courses at University of Virginia's Darden School of Business, the Frank Batten School of Leadership and Public Policy, and the College of Williams and Mary.
Timi has authored and co-authored three books namely: The Hustlers' Mentality, Leading From Within, and Yes Africa Can.