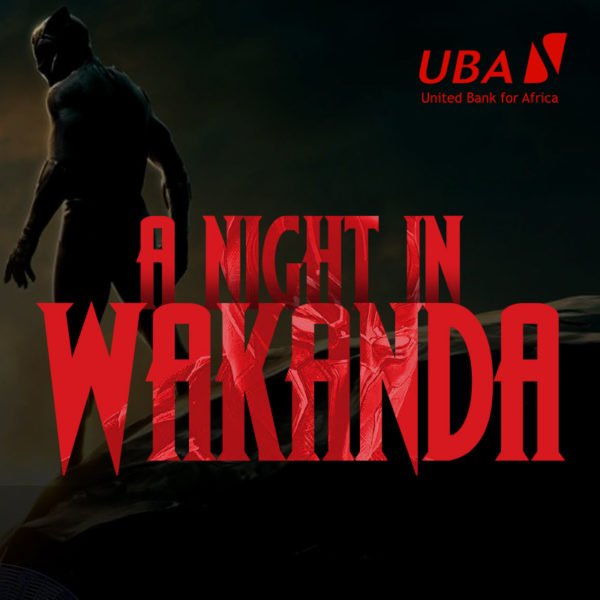 As the countdown to the release of the high octane movie, Black Panther, draws close, the buzz generated globally around the 2018 American superhero film based on the Marvel Comics character is one that has without a doubt continued to be earth-shaking. So much excitement has been generated, everyone wants to see this movie produced by Marvel Studio and distributed by Walt Disney Studios Motion Pictures.
The excitement might not be unconnected with the unique storyline and rich cast of superstars which include Chadwick Boseman as T'Challa/Black Panther, alongside Michael B. Jordan, Lupita Nyong'o, Danai Gurira, Martin Freeman, Daniel Kaluuya, Letitia Wright, Winston Duke, Angela Bassett, Forest Whitaker, and Andy Serkis.
The story which focuses on Africa's rich culture and will be premiered tomorrow at Imax Filmhouse Cinemas, Lekki, celebrates excellence and the embodiment of greatness which Africa personifies.  It also relays how  T'Challa  returns home as the king of Wakanda but finds his sovereignty challenged by a long-time adversary in a conflict that has global consequences.
In the movie, Wakanda is a kingdom that has developed technologically, independent of the rest of the world. Its design philosophies and methodologies are different and often incompatible with conventional equipment. Wakanda is the world's most technologically advanced country. For example, Wakandan computer technology is more powerful than that of the rest of the world and completely immune to outside hacking, as it is not based on binary electronics. It emulates the behavior of electronics at hugely enhanced efficiencies, allowing it to easily hack almost any conventional system. Vibranium was used liberally in Wakandan technology, but the recent destruction of all Vibranium has forced large-scale redesigns.
Knowing that others would attempt to manipulate and dominate Wakanda for this rare and valuable resource, T'Chaka conceals his country from the outside world. He sells off minute amounts of the valuable vibranium while surreptitiously sending the country's best scholars to study abroad, consequently turning Wakanda into one of the world's most technologically advanced nations. Eventually, however, the explorer Ulysses Klaw finds his way to Wakanda and covers up his work on a vibranium-powered, sound-based weapon.
The story is powerful and mimics real life to a certain extent. It kind of makes me understand why the United Bank for Africa would connect to this movie and decide to make it a night for clients. UBA(United Bank for Africa) has a wide footprint across Africa and they are very well known for being first in innovation. Their new AI, Leo, the chat banker would do so well in Wakanda! Hopefully even better in the real Africa.
In celebration of Africa and the belief that Africa would someday rise to its desired height of greatness, UBA's Leo is giving out free tickets to movie enthusiasts and individuals who would like to see the epic film. The theme of UBA's event is 'A night in Wakanda with Leo'. How cool is that! I need to meet this Leo.
The bank has also put up a poser on its social media platforms regarding what to wear to the premiere. If you ask me what best depicts an occasion where Africa is celebrated, my answer would be,  a special African attire that makes you look like an African King or Queen!
I am going with style and panache because I have to be on that red carpet. Oh sorry, Black carpet! I can't wait to see how people will be decked out. Hopefully more African themed than the premiere of Black Panther in Hollywood.
—————————————————————————————————————————————————
Sponsored Content