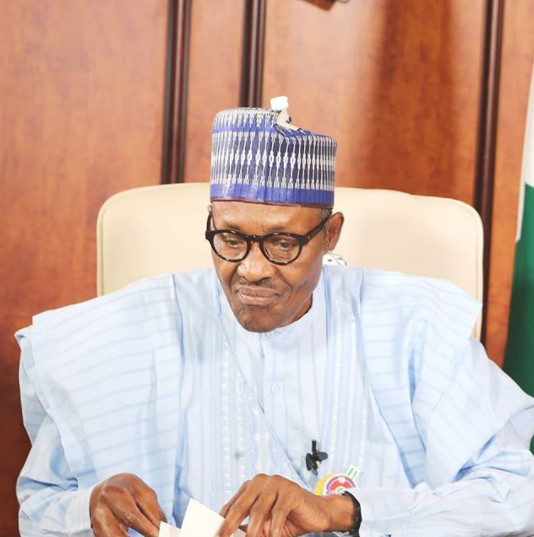 Special Adviser to the President on Media and Publicity, Femi Adesina, has said if President Muhammadu Buhari does decide to run in 2019, no one has a chance to beat him, The Cable reports.
Adesina said this in an interview with reporters over the weekend.
Buhari has not revealed if he would be running or not, Adesina said, because it would give saboteurs less time to do damage.
If the president does announce his intention to run too early, saboteurs will attempt to destroy the country politically, socially, economically, Adesina said.
You know the peculiarity of Nigeria particularly now. If the president speaks too early, it's a problem. There is a lot of sabotage in the country.

You have also heard so many have said 'don't run.' Because they know that if the president runs, other people should just run away because they don't have the foggiest chance in hell to beat him.

So, they want to discourage him from running. Now, if he tells you 'I'm going to run,' and elections are still one year away, it gives them one year to sabotage the entire country from all fronts – politically, socially, economically – they would throw everything at him just to dissuade him from running.

So, when you know that, why then do you speak early? I think it makes a lot of sense for you then to keep things close to your chest till it is time for you to then say, 'ok, I'm running' by which time they can do less damage.