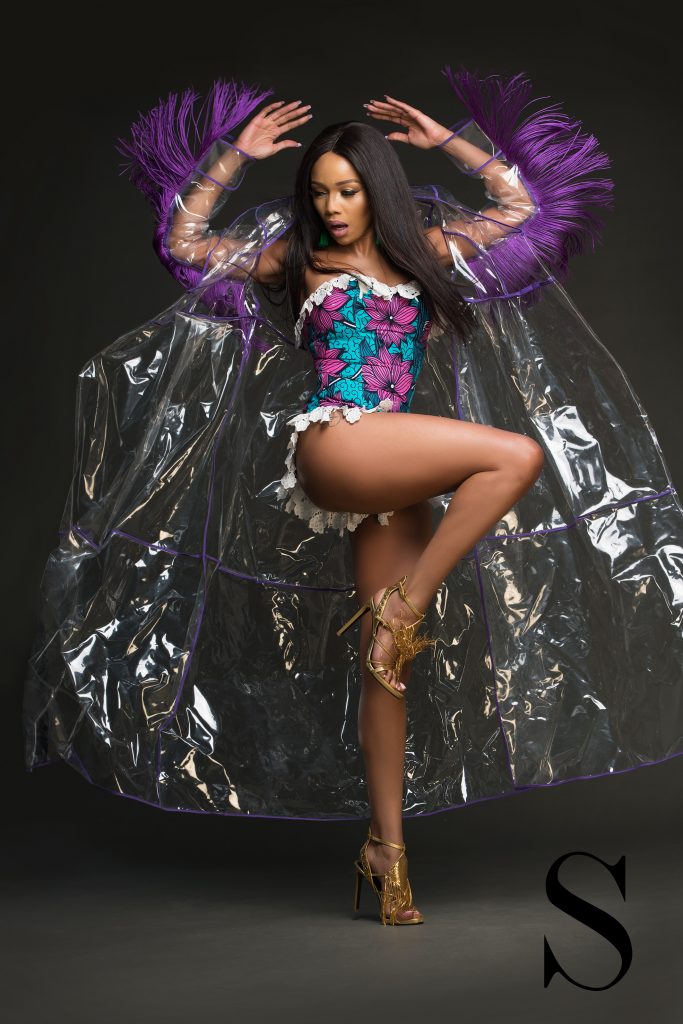 SCHICK Magazine features South African Media Personality and digital phenomenon, Bonang Matheba, in its new edition themed, 'The Love Issue'. The quarterly publication for smart, stylish and successful African women, spent the day with the stunning Bonang at Casa Ilashe Lagos, to talk about love and relationships, her audacious tenacity within the entertainment business and what's next after turning 30.
See excerpts of the cover story below.
On Life after 30:
"I feel emancipated; I think after emancipation comes happiness. I don't know if I can call [what I feel] happiness, but I feel free, I feel strong. I know people would say, she's just saying that because she doesn't want anyone to know she's gone through a breakup but spiritually I've changed, and I've changed my approach to situations. I've been seeing a life coach who helps me through everything so I feel strong. I'm 30, I'm beautiful, I'm sexy and I work very hard – I've been working hard for 15 years now, so I feel like I can conquer the world."
On Relationships:
"I love every relationship I've been part of, my friendships, my work relationships, I've enjoyed every single one of them. I believe that if you're in a relationship, whether romantic or not, you need to take away a lesson." The high-spirited beauty affirms, "It is your responsibility to identify why they were in your life and what lesson came with that particular relationship because you can't just be with people and not learn from them. You can't share experiences, energies and memories with people, without there being a reason or purpose."
On Misconceptions:
"When you stand up for yourself as a woman, you're a b*tch. When a man stands up for himself, he's the man and that's all. The world doesn't know how to interpret or deal with a strong woman so I rise above, I return hate with love, kill them with kindness and bury them with success."
The digital version of SCHICK Magazine is on sale NOW at www.iamschick.com/buy or you can buy the print version from the 28th of March in select newsstands nationwide.
Credits:
Photography: @KelechiAmadiObi
Styling: @JaneMichaelEkanem
Makeup: @Bregha
Hair: @Fmpstyle