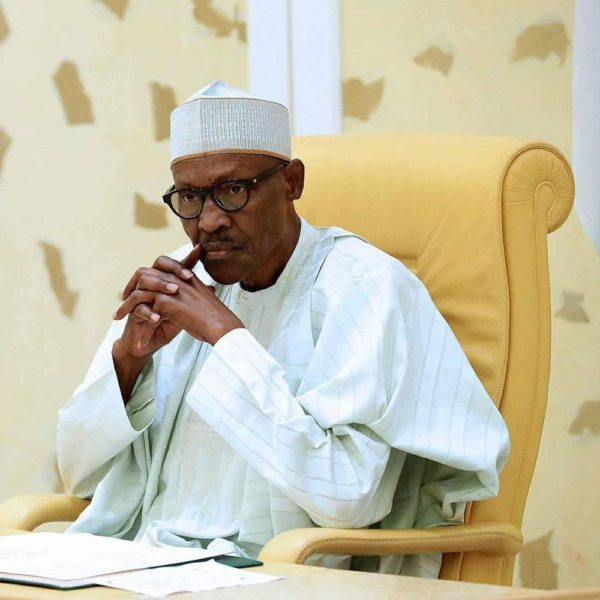 The presidency has responded to Nigerians' reactions to the comments made by President Muhammadu Buhari at the Commonwealth Business Forum.
President Buhari, speaking at the forum, said a lot youths in Nigeria want to sit around and do nothing, expecting free education and housing.
Nigerians have since condemned the comment, even trending #LazyNigerianYouths on Twitter, highlighting their achievements.
Writing on his Facebook, the Special Adviser to the President on Media and Publicity, Femi Adesina, has said the president only said, "a lot of" not "all" of the youths want to sit and do nothing.
Manipulators and twisters of statements interpreted the comment to mean the president deride all of the Nigerian Youth, Adesina said.
Read the statement below:
PRESIDENT BUHARI COULDN'T HAVE DERIDED ALL NIGERIAN YOUTHS

At the Commonwealth Business Forum in London on Wednesday, April 18, 2018, President Muhammadu Buhari gave a keynote address on Making Business Easier Between Commonwealth Countries. The presentation was followed by a discussion, and question and answer session.
Responding to a question, President Buhari had cause to talk about some Nigerian youths, and he said: " We have a very young population; our population is estimated conservatively to be 180 million. More than 60 per cent of the population is below the age of 30. A lot of them have not been to school and they are claiming that Nigeria has been an oil producing country, therefore they should sit and do nothing and get housing, healthcare and education free."
Typical of their stock in trade, manipulators and twisters of statements of Mr President, who lie in wait to make mischief, interpreted the comment to mean that President Buhari had taken all Nigerian youths to the cleaners. But elementary English recognizes a wide gulf between "a lot of" and the word "all." How can "a lot of them," suddenly transmogrify to mean "all of them?" Mischievous and unconscionable!
There is no way President Buhari, father of the Nigerian nation in every sense of the word, who equally has biological children of his own in the youths age bracket, pass a vote of no confidence on all youths. It can only exist in the imagination of those who play what the President has described as "irresponsible politics" with everything.
President Buhari has always applauded and celebrated Nigerian youths who excel in different areas of endeavour, from sports, to academia, and other realms. And he will continue to do so, because he values the youths, and knows that they are the fulcrum on which the future of the country rests.
Indeed, every country has its share of idle population, and it is the bounden duty of government at all levels, to create an enabling environment for them to actualize their potentials. That is what President Buhari is committed to doing.
The focal areas of the administration; securing the country, reviving the economy, and fighting corruption, are actually intended to give youths a future and a hope. This much was emphasized in an April 5, 2018 comment by President Buhari, while receiving Letter of Credence from the Head of Delegation of the European Union to Nigeria, when he said: " Our insistence on probity is to encourage people to be accountable, and accept honesty as a lifestyle so as to secure the future of our youths.'' The President also said more than 60 percent of Nigerians fall into the age category of youths and deserve to inherit a stable and prosperous country that they can be proud of, adding that the government will work assiduously to prevent waste and the depletion of resources by corrupt Nigerians.

It is futile for mischief makers to lie in wait, and take a minor part of the words of the President, and turn it into negative commentary, peradventure they could diminish the profile of the President. Nigerians across all walks of life know who is serving them faithfully and truly, and they will always reciprocate such fidelity as occasions demand.

Femi Adesina
Special Adviser to the President
(Media and Publicity)
April 19, 2018