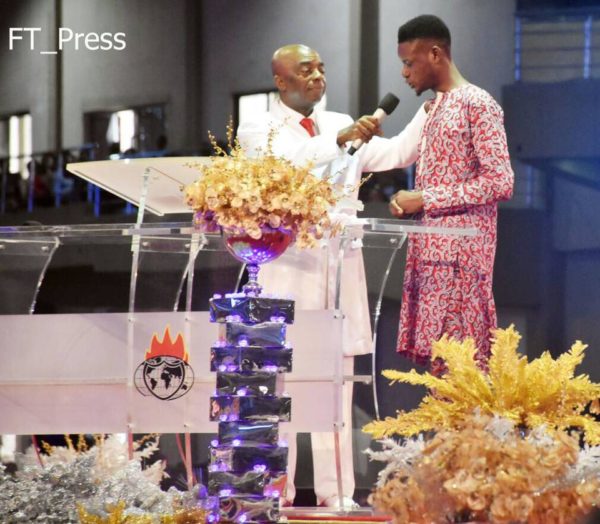 A man, Luiz Fidelis, who had been referred to the LUTH mortuary was reportedly resurrected by a pastor with the Living Faith Tabernacle Church, popularly known as Winners Chapel.
Writing on their Facebook, the church told the story of Fidelis, who was reported to have vomited 2 cowries after the Pastor poured some anointing oil into his mouth.
Read Fidelis' story below:
Luiz Fidelis was referred to the mortuary by the officials of LUTH-Lagos University Teaching Hospital,after being taken to other three major hospitals in the state. His Area pastor ordered for him to be brought home, after which he called on the God of his father Bishop David Oyedepo, he placed the prophetic mantle round his neck and poured some anointing oil inside his mouth. Immediately, he vomited two cowries and that was how he was restored. Fidelis is now walking gallantly in the lord. Bishop David Oyedepo while placing a seal of perfection on the former patient's life,declared that anything dying or dead around you shall be restored back to life by the resurrection power of Jesus Christ.
Jesus is Lord!
Photo Credit: Faith Tabernacle Press and Publicity Unit