#BNShareYourHustle Vol 8: Asoebi by Coloured Circles Your One Stop Shop for Fabric
Hey BellaNaijarians,
We officially kicked off a monthly friendly competition recently, where you, the BN community, nominate your favourite small-scale business and the highest nominated business gets a FREE post on the BellaNaija website and BellaNaija social media pages (Instagram, Twitter & Facebook).
The winning business becomes our #BNShareYourHustle feature of the month.
For this month, after a thorough check, the winner was Asoebi by Coloured Circles – @asoebi_cc
**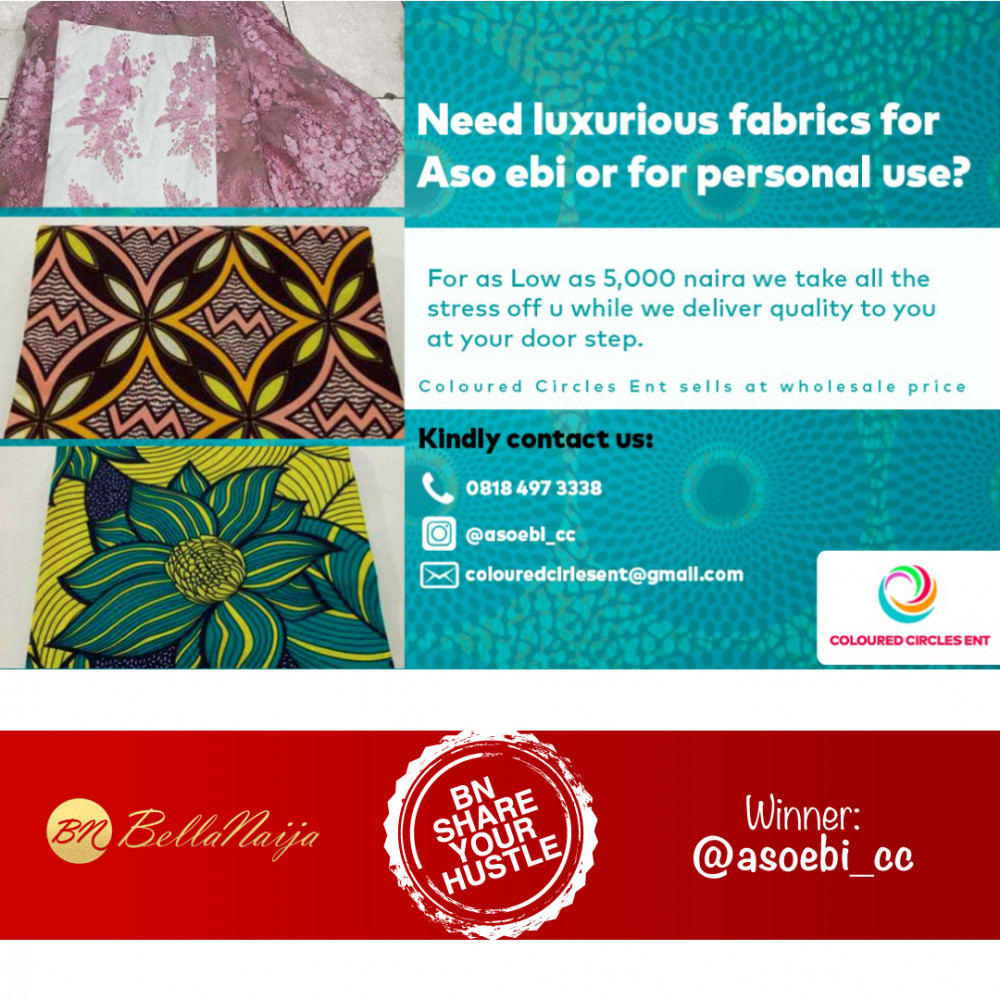 Asoebi by Coloured Circles is a fabric merchant, who get your colours provide options for to you pick the best fit for individual or asoebi as it may apply.
They provide both men and women fabrics and their services includes delivery worldwide.
How to Contact:
Call/Whatsapp: 08184973338
Email: [email protected]
Instagram: @asoebi_cc