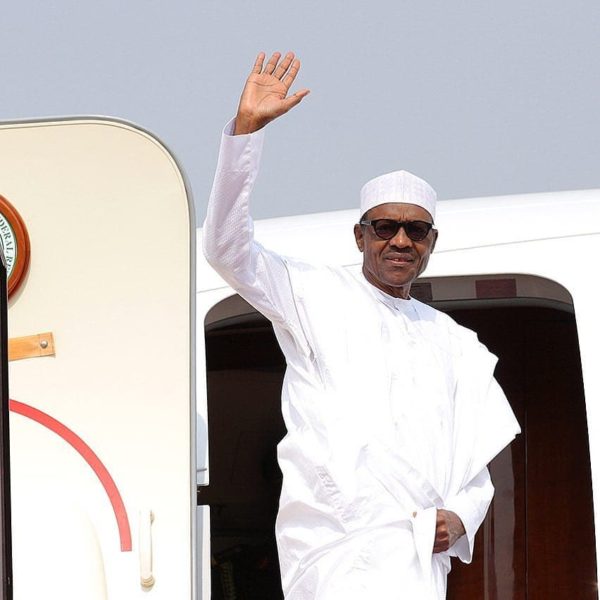 The People's Democratic Party (PDP) has said President Muhammadu Buhari's trip to the UK confirms that he is unfit to attend to state matters, The Cable reports.
Spokesperson of the PDP, Kola Ologbondiyan, stated this while speaking to journalists.
President Buhari left for the UK on Tuesday to see his doctor in the UK and is expected to return in 4 days.
Ologbondiyan said the fact that the presidency chooses to shroud the president's health in secrecy mean Nigerians are being "treated like lesser men and women without reasoning capacity." He said:
The confirmation of the presidency that President Muhammadu Buhari is unwell, ailing and unfit to attend to state matters, resulting to his latest journey to the United Kingdom for medical attention.

This admission, though belated and coming after intense public pressure, has now put to rest, speculations on the health status of the President, as well as his attendant inability to effectively govern.

It is however very unfortunate that the president and his handlers had chosen to shroud the issue of his persistent illness in secrecy under a government that prides itself on claims of transparency and integrity.

Nigerians will recall that shortly before the Commonwealth Heads of Government Meeting (CHOGM) in April, Mr. President, without transmitting a letter to the national assembly, as required by the constitution, undertook a private visit to the UK, where his doctors are known to reside, five clear days ahead of CHOGM. Nigerians were left in the dark for the period despite demands for full disclosure by the PDP.

Only last week, two days after his departure from the United States where he had gone for a state visit, Mr. President went 'missing' again.

When concerns began to mount on his whereabouts, the presidency claimed he had a technical stopover in the UK, citing flight issues, only for revelations to emerge from the same Presidency, on Monday, that Mr. President was actually in the UK to see his doctors. In these circumstances, Nigerians were taken for granted.