Must Watch Trailer! Ramsey Nouah, Chigul, Sola Sobowale, Ireti Doyle, Kunle Afolayan, Monalisa Chinda, Desmond Elliot in "Crazy People"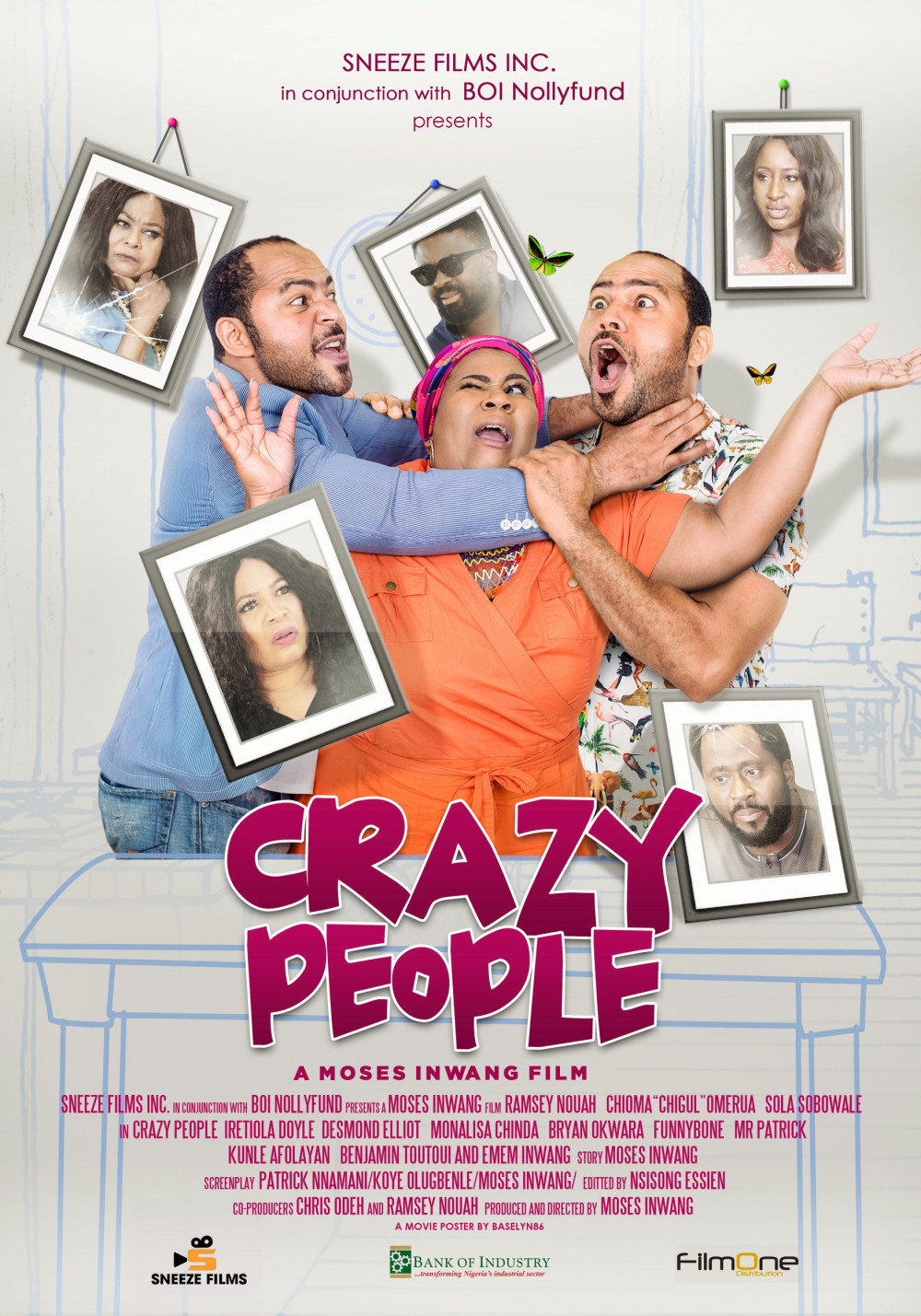 There's a new movie for you to look out for.
"Crazy People" casts Ramsey Nouah as a famous Nollywood star who returns  to the industry after a one-year hiatus on a mission to track down and prosecute one person – his impersonator. With the help of his new manager Lucinda, a fellow inmate while he was confined in Rosewood Medical Centre, a mental facility, he sets out to find the imposter within the circles of the entertainment industry. They check film sets and studios, television stations, photo studios, even nightclubs where celebrities hang out are not left out. In the course of his search, he begins to question the sanity of everyone in the movie industry as it appears everyone has accepted the fake Ramsey. He discovers producers, production companies even photographers were working with the imposter and no one could tell the difference between the fake and the real Ramsey Nouah.
Crazy People is a psychological comic thriller brimming with a bewildering twist and a spectacular blend of fiction and reality.
Produced and directed by Moses Inwang, the movie was co-produced by Ramsey Nouah, written by Patrick Nnamani and Koye Olugbenle with additional screenplay by Moses Inwang.
The star-studded cast includes Ramsey Nouah, Chioma "Chigul" Omerua, Sola Sobowale, Ireti Doyle, Monalisa Chinda, Desmond Elliot, Kunle Afolayan, Bryan Okwara, Benjamin Toutoui, Mr Patrick and Funnybone. Also guest starring is ace photographer Kelechi Amadi-Obi.
Watch the trailer below.