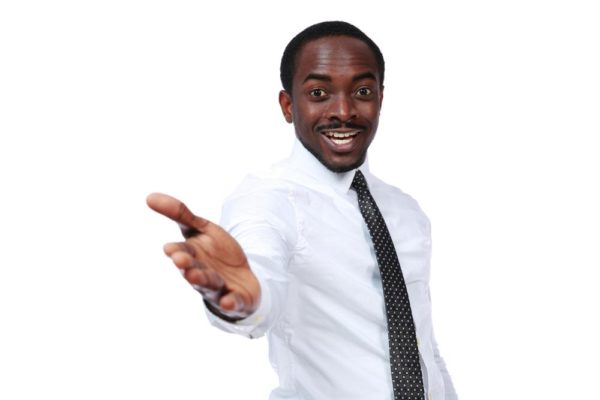 Small and medium enterprise (SMEs), in the last few years, have proven to be veritable tools towards Nigeria's economic growth. And while these small businesses seem easy to run, the owners will beg to differ. Small business owners deal with a certain degree of liability everyday; they face a variety of risks, especially when they start to work with clients and hire employees. Generally, it can be as difficult for them, as it is for larger companies to stay on top of management. They govern daily business operations, protect the business and their employees. To reduce some of the possible risks and liability, it is important that these SMEs have their policies clearly outlined.
Clear and effective policies ensure the business is well equipped to handle a number of common workplace issues. While most small businesses prefer unwritten rules as policies, it is better to have them documented for compliance reasons, to ensure a healthy company culture and protect your company from potential legal action. So, as a small business, where do you start? Here are a few policies we think are essential:
Employment Policies
This is most times covered in the employee handbook, and it addresses both business and employee concerns. It sets the standard of behavior you expect from employees and sets the standard for such things as work hours, dress code, punctuality, terms of employment (hiring and termination), wages, salary or bonuses, paid versus unpaid vacation days, sick leave, insurance and health benefits, and retirement. By laying out unacceptable behaviour and educating employees on business values through this policy, the small business owner is in a better position to manage to manage the business better.
Work Health and Safety Policy
Depending on the kind of business you are running, there are different probabilities of workplace injuries occurring; and no matter how subtle, workplace injuries have a way of affecting your business. This is because it is the business' responsibility to provide a safe workplace. It does not always have to be a policy that covers physical injuries at work, it could include decreased productivity, sick pay obligations and the cost of finding a replacement. It is important to have in place safety procedures- how to use safety equipment, how to report safety hazards, etc. and highlight the responsibilities of all employees to keep the workplace safe.
Equal Opportunities Policy
There is the tendency to want to hire a certain kind of people, either because they are of a certain tribe or race or because they are of a certain sex. But then, small businesses grow better when they offer equal employment opportunities where there is no age, sex, race, or cultural bias. This policy ensures that there is no discrimination based on color, gender, race, or disability when employees are being hired. The policy also should include a standard guide to how the business will handle situations that include the disabled or overall diversity.
I.T.  Policy and procedure
It is the internet age, and whether we like it or not, technology (Internet, email, the social media, etc.) is now a necessary part daily business. With this use of technology in businesses, it is has become important to manage inappropriate internet usage. Unknown to many small businesses owners, they could be held responsible for the actions of employees. This means that if one of them conducts illegal activities on one of the systems, the owner may be liable. Having an I.T policy will establish what is acceptable and what's not, with regards to use of company computers and internet resources; as well as the consequences an employee may face for breaching the policy.
It also outlines what workers can and cannot do on devices connected to the business' network protects the business against liability; and it protects the company's reputation, especially on social media where lines between professional and personal networks can easily become blurred.
Return/Refund Policies
This policy usually benefits small businesses that are into retail or e-commerce. Most businesses offer satisfaction guarantee to lure new business in and in cases where there is some sort of issue, the customer is dissatisfied and has escalated a complaint up the chain of command, it is important to have a strict return policy in place. While you likely won't be able to offer a 100 percent money-back guarantee, the policy guides the way will handle things. And unlike is assumed, refunds are still a possibility for service-oriented businesses, even when there is no product to resell.
Bullying, Harassment, and Discrimination Policy
This is 2018 and people get more offended by things than they used to in the past. They also realize that they have a voice and can even use it (even when unnecessary). This means that small business owner, like larger companies, face the risk of being held legally responsible for perceived acts of discrimination or harassment in their business. In order to minimize this risk, the business must have a policy in place that communicates clearly to employees what constitutes bullying, sexual harassment, discrimination and any other form of inappropriate behaviour at work. The policy should also outline procedures for dealing with grievances and complaints.
Policies are a great way for small businesses to protect themselves, while also providing a safe, fair working environment for your employees. While these policies will not completely eliminate the issues encountered by a small business owner, they will provide an element of protection they hire new team members and work with clients.
Can you think of other policies that will benefit small business owners?
Photo Credit: Dreamstime