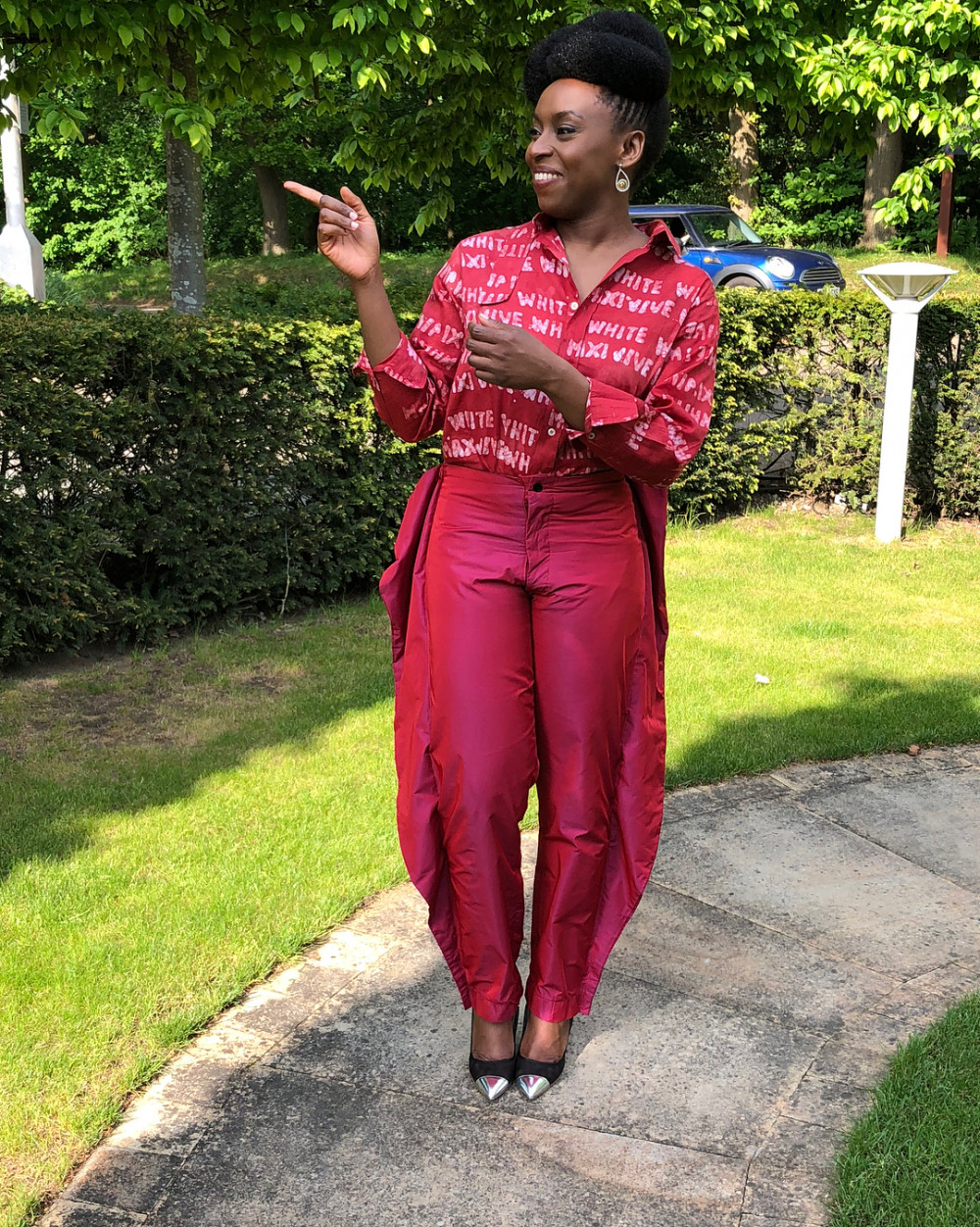 Ever since Nigerian author Chimamanda Ngozi Adichie started her project #WearNigerian, she has emerged as a style star and has been one to watch.
The author who is currently in the UK wore a red number by Nigerian designer Maxivive and she absolutely slayed it, from her hair, to her makeup right down to her pose!
She also shared a selfie with former football player, who is a legend in his own right, Theiry Henry.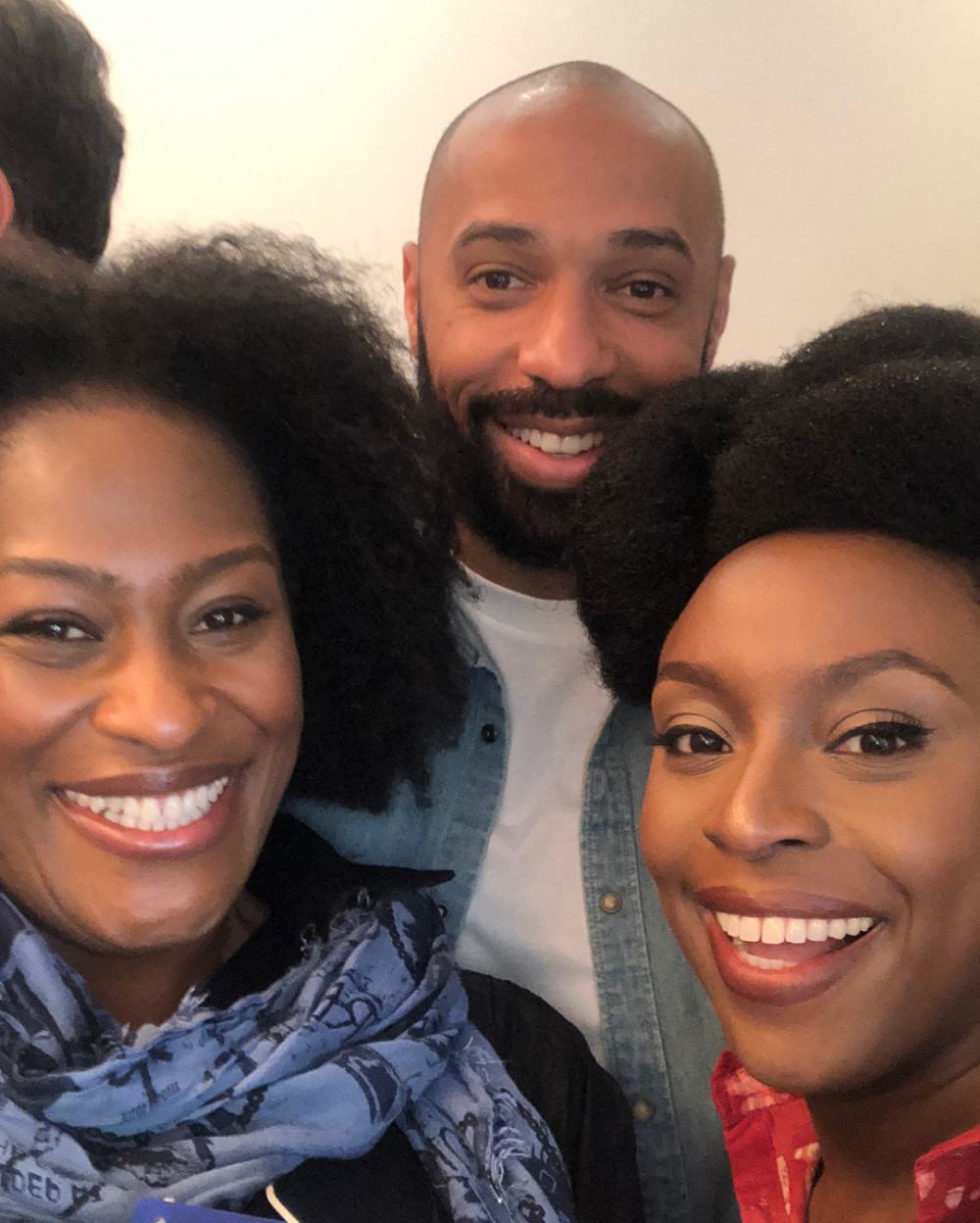 Photo Credit: @chimamanda_adichie