A Ghanaian teacher Eric Asante, was in 2005 sentenced to jail for 15 years after he was found guilty of raping and impregnating his then 14-year-old student.
The student had claimed the teacher was her lover, and on several occasions had had sexual relations with her, a claim he consistently denied throughout the trial.
Asante, after spending 13 of his 15 years behind bars, has been found innocent.
According to Graphic, Asante had in 2012 filed an appeal with the Supreme Court, asking for a leave to file a notice of appeal against his conviction.
The leave had been followed by an application for a DNA test, which was granted and proved that a son said to be the fruit of the rape wasn't his.
According to GhanaWeb, the Ghanaian Supreme Court awarded Asante GHC45,000 in damages for wrongful conviction.
The Supreme Court also ordered the state to pay him his 13 years salary.
Although he had sued for GHC7.3 million, citing a loss of income, psychological trauma, and mental disorder, the court ruled that he failed to prove that he suffered any mental or emotional disorder while incarcerated.
Twitter users are criticizing the Supreme Court, saying Asante deserves a lot more, as his life was unjustly destroyed by the conviction.
See some of the tweets below: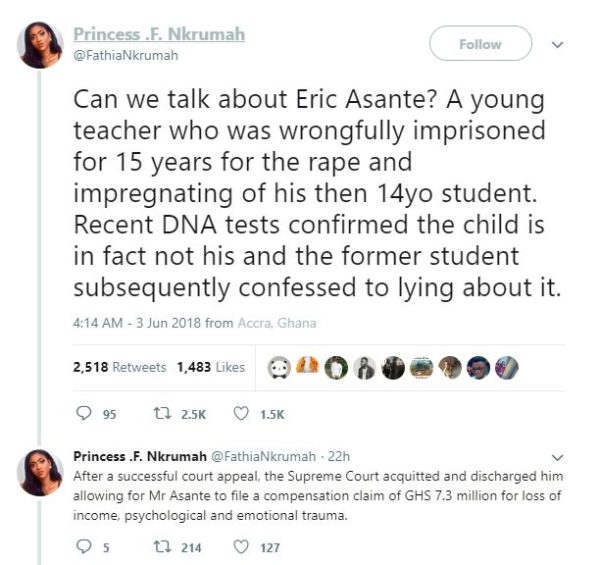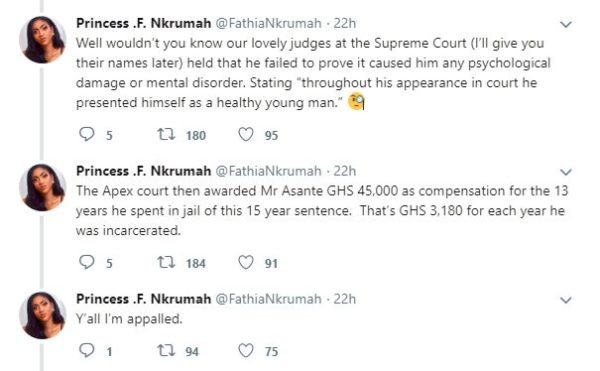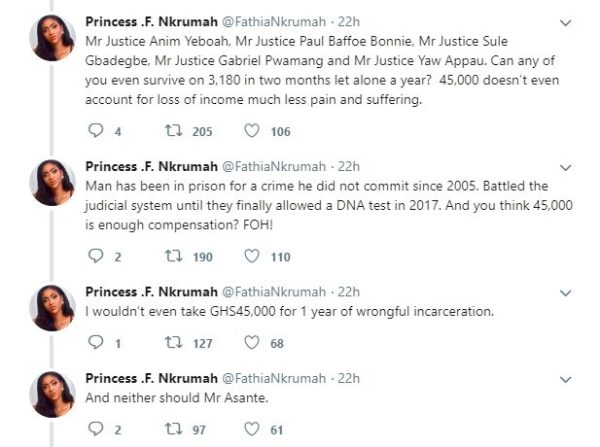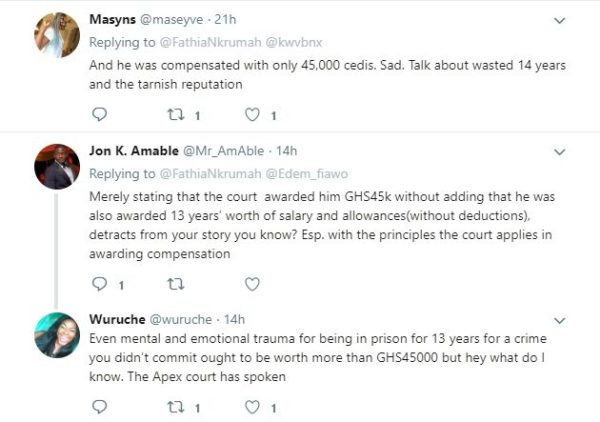 Photo Credit: PulseGH