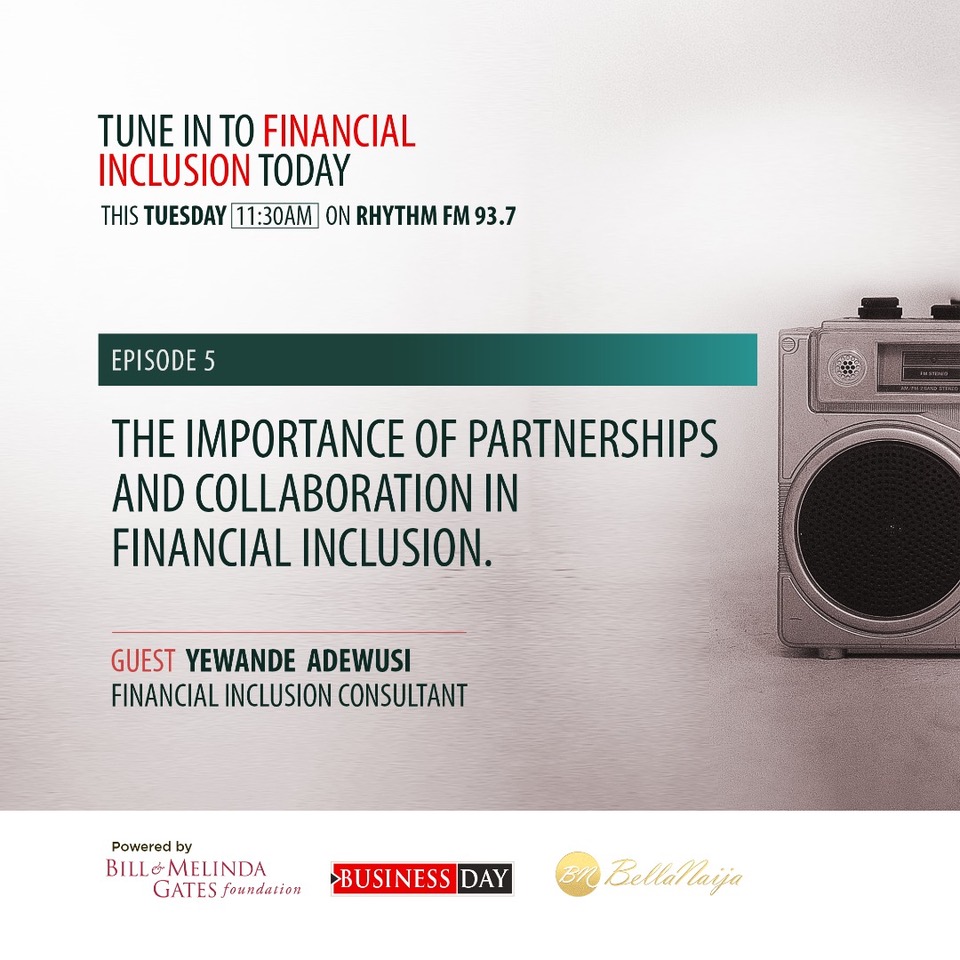 The fifth episode of Business Day's radio show "Financial Inclusion Today" will be airing in one hour!
The fundamental obstacle to the rapid expansion of financial inclusion in Nigeria is the failure of the private sector actors in the telecoms and financial services ecosystem to collaborate effectively.
Tune in to Financial Inclusion Today at 1130am WAT on Rhythm 93.7fm as Business Day's team of financial analysts Lehlé Baldé, Patrick Atuanya, Lolade Akinmurele, Bala Augie, discuss with Yewande Adewusi, a financial Inclusion consultant with years of experiences as they discuss the importance of partnerships and collaborations to expand financial inclusion in Nigeria.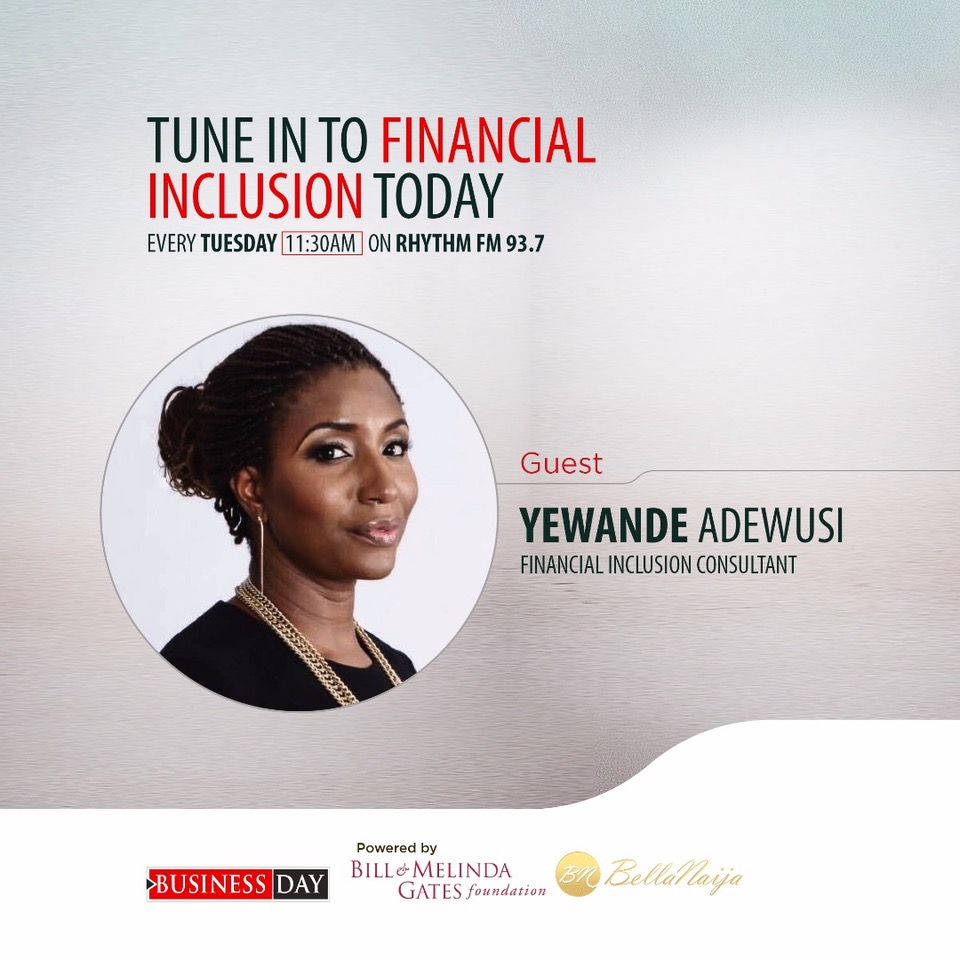 The show airs every Tuesday at 11.30am WAT on Silverbird's 93.7 rhythm FM. You can LISTEN LIVE every Tuesday here.