Owerri… Summer is here and so is Remy Martin!!!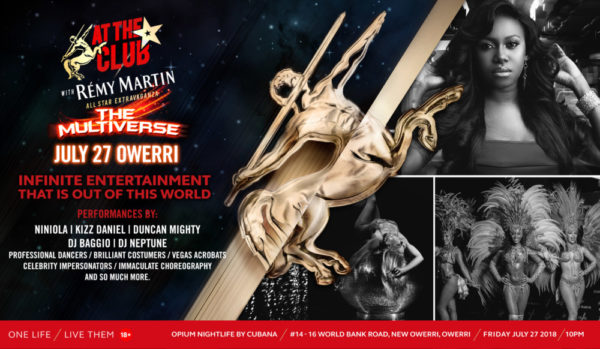 At The Club With Remy Martin is coming to the EAST!!! Promising to be a shutdown, the event will bring all of its grandeur to OWERRI!! A dance club experience fused with dance re-enactments, celebrity performances and Remy Martin of course, it plans to be a recipe for 'Enjoyment'.
Date: Friday July 27th, 2018.
Time: 10 pm.
Venue: Opium Nightlife by Cubana, #14,15,16 World Bank Road, Owerri, Imo State.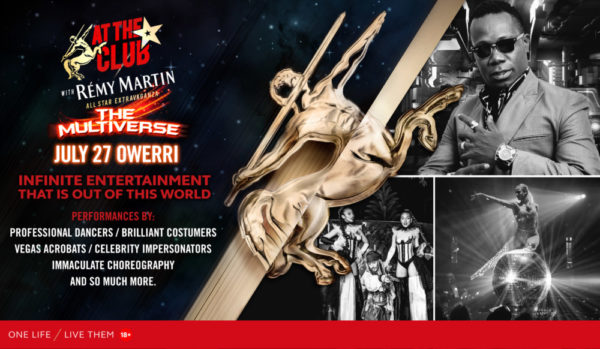 Journeying to an alternate world, Remy Martin plans to take guests to outer space for one night. The trip to 'The Multiverse' would be a trip of a lifetime. With performances from acrobats, fire eaters, Jack Sparrow, T'challa, Brazilian dancers and more, Remy Martins delivers delectation right to your doorstep.
True to fashion, Remy Martin guarantees guests nothing less than the best.
See how it all went down at the 9th and 10th editions earlier this year!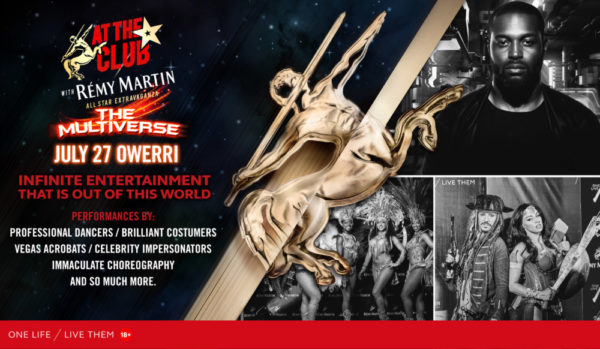 Follow @remymartinng on Instagram, Twitter, and Facebook for more details.
18+ Drink Responsibly
#AtTheClubWithRemyMartin #RemyMartinAllStar #RemyMartinNG
—————————————————————————————————————————————-Sponsored Content