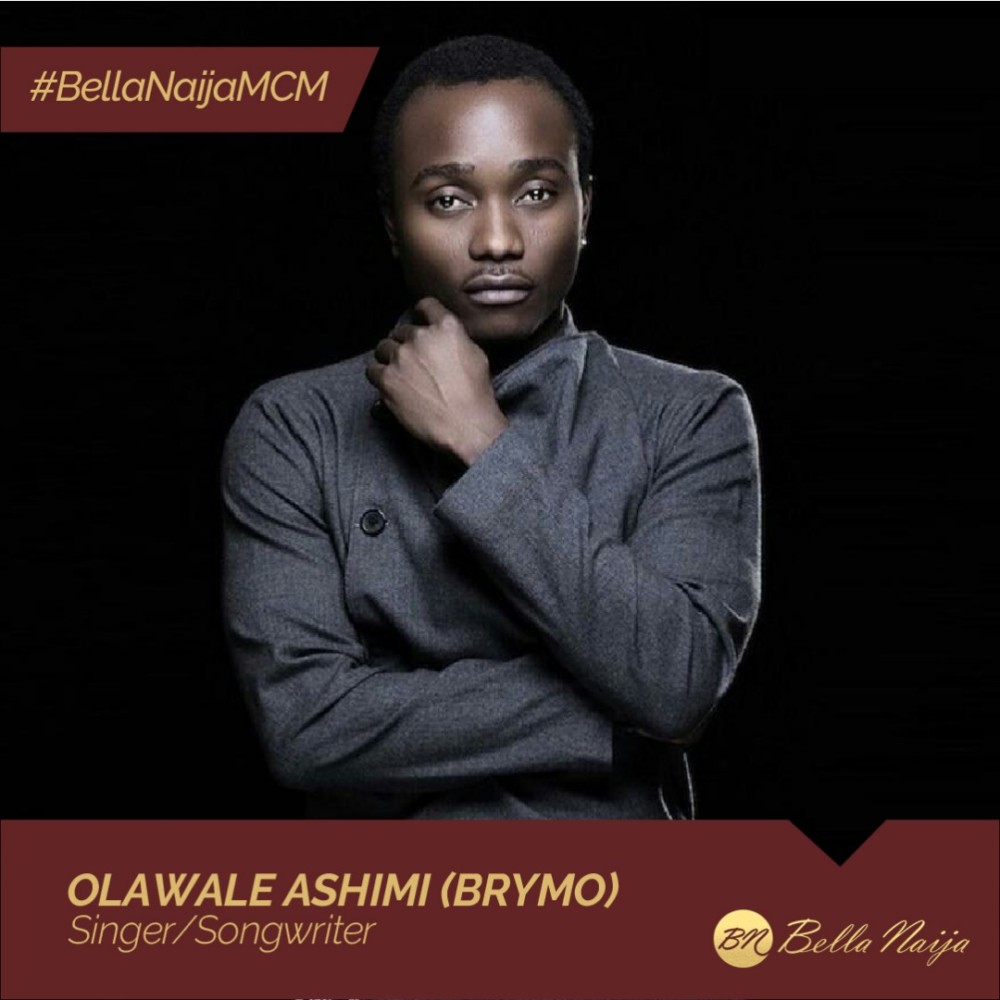 This week, in our #BellaNaijaMCM and #BellaNaijaWCW features, we'll be celebrating Nigerian musicians who are going the way less travelled in the Nigerian music scene.
Brymo, real name Olawale Ashimi, is a Nigerian singer, songwriter and composer.
The singer shot into limelight after featuring in Ice Prince's Oleku off his Everybody Loves Ice Prince album. Brymo later went on to release two of the songs he's best known for – Ara and Good Morning.
Brymo had earlier released his debut album Brymstone, which he said sold more than 2,000 copies within six months of its release, and was influenced by R.Kelly and Backstreet Boys.
Brymo's music today is a mixture of poetry and melody, and the singer took that leap after leaving Chocolate City in 2013 after three years with the label.
"My music is an analysis of myself and my immediate surroundings … music has provided an avenue to be able to express that without so much repercussion," Brymo told The Guardian in 2017 adding that he gets inspiration from Fela, John Mayer and Frank Ocean.
Brymo's music was influenced greatly by his mum, he says.
"My mum is a huge music fan, so she had a lot of favourites: Fuji music, Fela, a lot of local genres. She would take popular songs, put in her own lyrics, keep the same melody and she would do that to sing for my father. When they would fight, she would sing a song, and when they were good and happy, she would sing another song, and those songs were almost originally composed by her, except someone else composed the melody," he told The Guardian.
Brymo recorded his first song in 1999, while in secondary school and he titled it "Future". In 2002, the singer and some of his friends formed a boy band called The Aliens which disbanded three years later. The group was influenced by groups like West Life and Nsync.
Brymo has released TheSonOfAKapenta, Merchants, Dealers and Slaves, Tabula Rasa, Klĭtôrĭs, and Oṣó. The singer infuses fuji, R&B, Afrobeat, pop and rock into his music.
Although Brymo's sound is not mainstream, he's currently one of the most appreciated and celebrated musicians in Nigeria.