This video of Sports Minister Dalung & the Falconets is sparking Controversy | Watch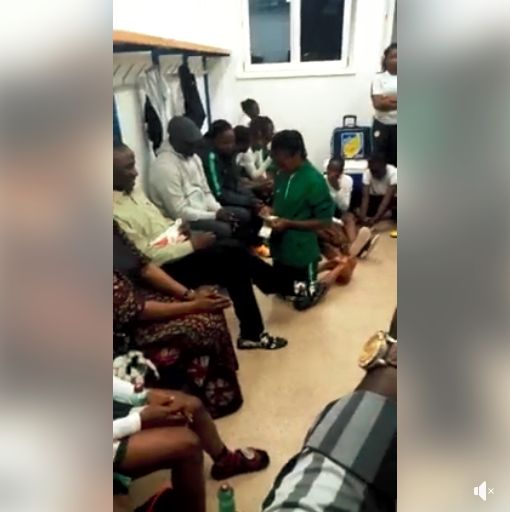 A video of Nigeria's Under 20 female football team, the Falconets and Sports Minister Solomon Dalung, is making the rounds on social media.
Facebook user Alexis Onome-Egborge shared the video on his feed, showing a player kneeling before Dalung and counting some money, which is said to be her entitlement.
Her team members and other officials looked on as she knelt.
While some feel she knelt down on their own volition, others criticised the minister for "making her" kneel while questioning the reason for handing them money by hand.
Others also questioned why it was the minister handing the athletes the money.
See the video below and let us know what you think.