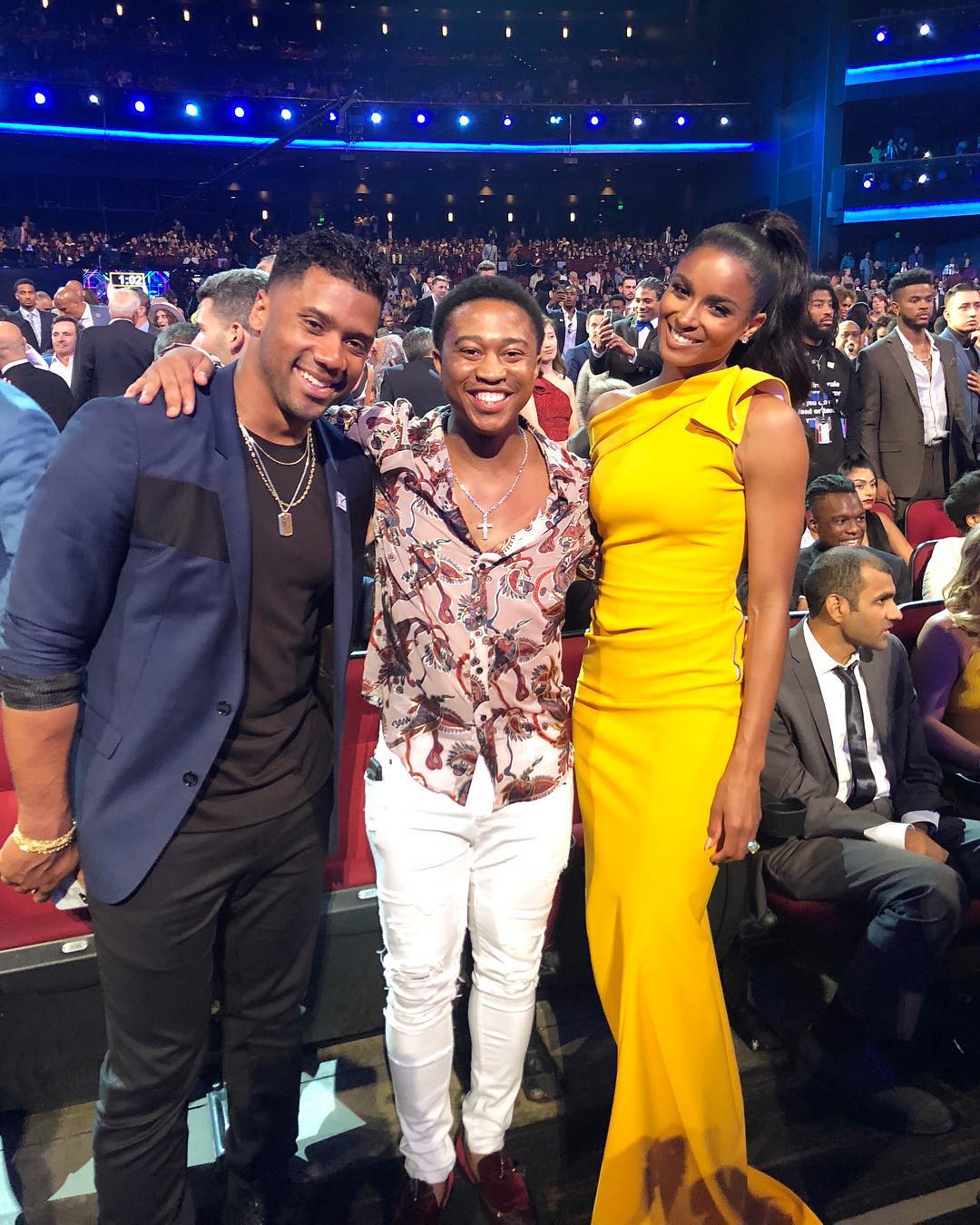 The length excited fans go to get a picture! Last night, creator of  viral In My Feelings dance challenge, Shiggy almost got into a little trouble with Russell Wilson after he tried to get a picture alone with Ciara. The comedian gave Ciara's man an epic curve at the Espys just to get a photo with Ciara.
Great news is Russell is such a gentleman! In a response video on Russell's Instagram page, the Seattle Seahawks QB convinces us that Shiggy's sins are forgiven but not without ensuring it never happens again. He shared the video with the caption:
When @TheShiggyShow trying to #LevelUp and take a pic w @Ciara… my girl. U lucky I like ur Lil shiggy dance. Next time u gettin da stiff arm.
The couple got fans cheering on social media a few weeks back when they joined the #DoTheShiggy dance challenge while on their honeymoon vacation in South Africa.
Photo Credit: @theshiggyshow