Aham Ibeleme is a Lagos-based photographer who shoots fashion and celebrity portraiture. He has an evident penchant for portrait photography, something that he has showcased over the years with his undeniably powerful depictions of some of Nigeria's biggest celebrities. Genevieve Nnaji, Wizkid, Banky W., Tiwa Savage, Omoni Oboli, Adesua Etomi, Seyi Shay …the Benin-raised photographer has had them all in front of his lens.
Aham Ibeleme is equally known for his fresh and fascinating fashion editorials and advertising campaigns and has developed an impressive client list from Union Bank, AIG, Malta Guinness, Vanguard Allure, Kimono Collection, Taryor Gabriels, JZO Fashion, Dudu Osun, and House of Tara.
Intrigued by his photographic journey and vast portfolio, BellaNaija decided to chat with Aham to know more about his career, his work and life as a rising photographer in the digital age. He has made great progress so far and certainly has some tips photography enthusiasts can all learn from.
***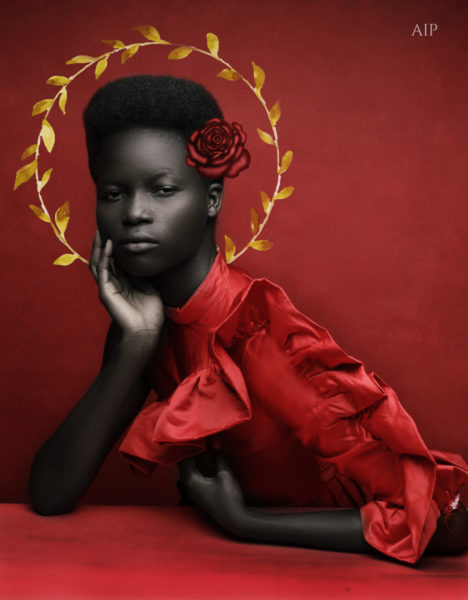 Can you tell us about yourself and your background?
My name is Aham Ibeleme. I'm from Abia state, Nigeria. I'm the first of three brothers and a sister. I grew up in Benin City, Edo state where I had my primary and secondary education. I studied Geology for my first degree at the Federal University of Technology, Owerri. I also have a Masters degree in Geographical Information System from the University of Greenwich, UK.
Did you get any kind of formal training?
I'm a self-taught. Everything I know today I learnt on my own. Photography for me started as a hobby and I always like to say that photography chose me. I didn't choose photography. Around the time I was in the UK for my MSc, I realized that I had this obsession for cameras. Living abroad, knowing that you might not be there forever, you may want to document your stay there by taking lots of photos. That's how it all started for me. I bought my first camera, the regular one everyone has, used it for a while and decided that I wanted my photos to look a little better. Next thing I knew I had bought my fourth camera and still wasn't getting the quality I wanted. I eventually took a risk and went for a proper professional DSLR camera. The rest as they say is history.
It's impressive that you taught yourself. What are your thoughts being self taught versus getting formal training
When I started there wasn't anyone doing photography trainings, let alone apprenticeship. I was forced to learn on my own from YouTube mostly. It took me a while, but I got there eventually. Today there's a myriad of photography workshops organized by accomplished photographers. I wish I had that when I was coming up. I would advise to get professional training, if one can. You learn quicker and easier.
Your area of specialty seems to be celebrity photography. How does one start on the path toward photographing celebrities?
It could be either of two ways in my opinion. You either reach out to them and offer them free photography or they reach out to you. You have to also be sure to deliver on quality. When you photograph one celebrity and you do a good job, it won't be long before the others see your work and come knocking on your door.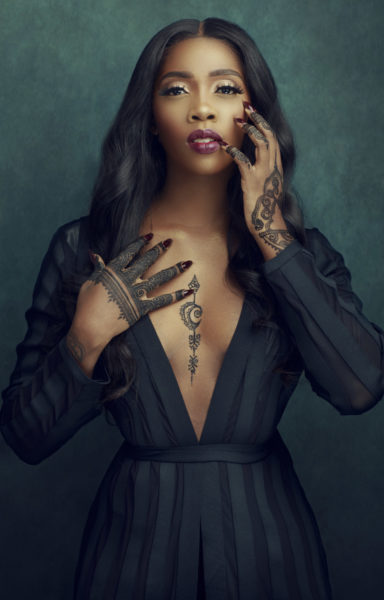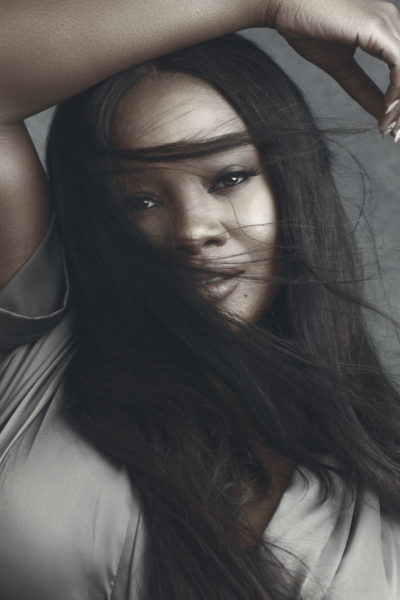 What are some tips and tricks for celebrity photography that you've learned over the years?
Celebs can be very busy people. I've learned to give it my best shot always with each celeb I work with, as they can sometimes be the gateway to my next big job. When you do a good job, the next one comes, and the others follow. It also helps to have good people skills.
What's your favorite celebrity portrait so far and the story behind it?
My favorite celebrity portrait so far would be the one with Somkele Iyamah-Idhalama . I met her Banky and Adesua's wedding and I walked up to her and introduced myself and told her that I would love to photograph her as I had always admired her great sense of style. Luckily for me she had been following my work and she know who I was. We exchanged contacts, planned out the shoot and she showed up to my studio. What I loved the most about the shoot was how professional she was with timing and how easy she was to photograph. I didn't have to direct her much and we made some of the most beautiful portraits.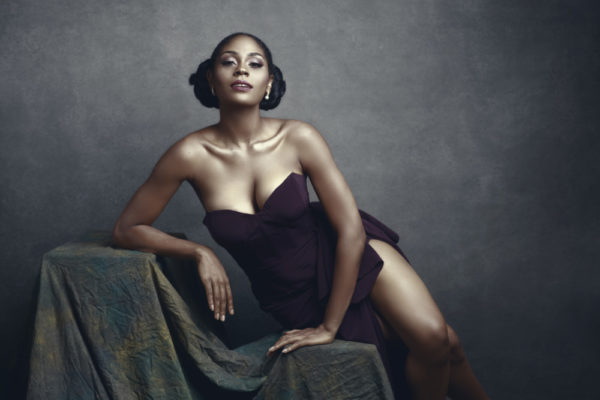 What changes have you seen in your industry over the past several years?
Most notably, I have seen changes in terms of the quality of work that photographers in Nigeria have put out over the years. There have also been changes in client/photographer relationships and photography business structures and models.
Where do you see your industry going in the future?
I see the Nigerian photography industry being a force to reckon with in the international scene in the nearest future. The goal for me has always been to transcend and expand into the international market.
Do you have any horror stories from shooting celebrities?
Of course (laughs). So, I shot this one popular female artist some three years ago, who came into the studio and gave everybody absolute hell. She had/has painful periods which set her in a mood and she made sure to announce it the moment she walked in. Throughout the entire shoot she snapped and cursed at everyone, but me. I felt for her though. It was a tough shoot to do, but we got through it.
I'm sure you've been asked this a million times, but who is the person you haven't photographed, but desperately want to?
Wole Soyinka. I love his hair.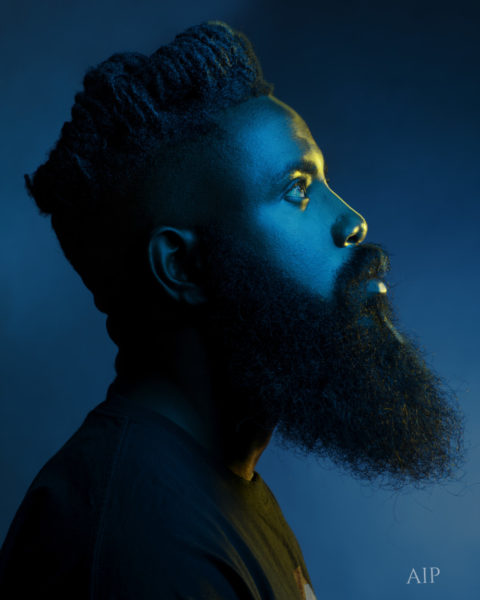 What camera gear do you use and why?
I use a Canon 5D Mark4, a canon 85mm 1.2 lens. They get the job done better for my style of photography.
Please describe your digital work-flow and the software you use?
I use Photoshop CC 2018. Depending on what I'm editing I usually start off preparing/cleaning the image by taking out skin blemishes and any other unwanted elements from the image. Then I proceed to enhance the image. I could make colors a little vibrant here and there, and then give it a final boost by adding some contrast.
You announced your own color grading pack. How did you come up with that?
I'm trying to follow the footsteps of my counterparts on the international scene. If you look at a lot of the international photographers that we look up to you'll notice that everyone of them has a product or two that earns them some extra income on the side, be it a book or a tutorial material. No one's really doing that here and so I decided why not?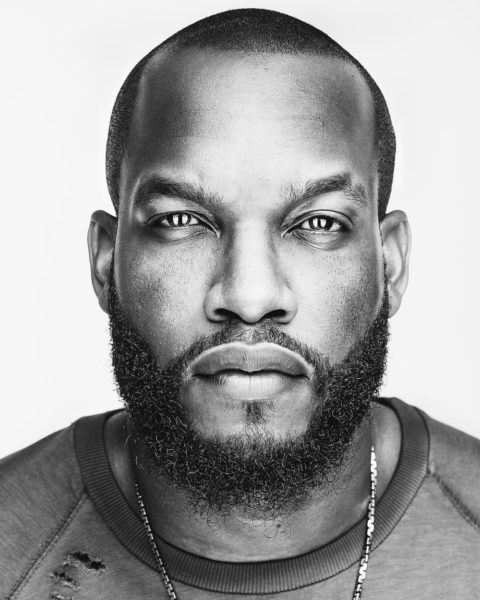 You also have published a book: How I Shot It. Tell us about that and the inspiration behind your book.
With that book I'm basically trying to set a standard for things to come. Also, I'm trying to appeal to the ones who either can't attend photography workshops, don't want to, or do not see the need for workshops. For people who like to learn on their own, the book is for them. I'm also trying to set myself apart from the crowd by doing something that not a lot of people are doing down here.
On a basic level, what are the most important skills required to succeed as a photographer?
Determination, hard work, and the sheer will to succeed at it.
How much do you shoot for personal reasons compared to what you shoot for work?
I shoot a lot for personal work. It's important to do as many personal projects as possible as it is only through that that I can show the creative side of my photography. Paid shoots require you to adhere to a brief and often times they limit your creativity and in this line of work you need to showcase a good range of your work.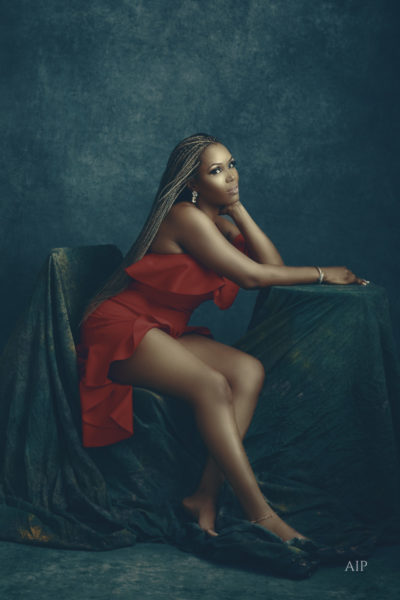 You recently organized a photographer's hangout. Tell us about that.
Being that photographers are some of the most reclusive and introverted people, the photographer's hangout was a way simply a way to get us to come out of our shells and interact with ourselves. There was a need to foster healthy relationships seeing as we can do better when we're in unity. The turnout was incredible. We got together and talked about all things photography. People spoke about the challenges they faced in the industry, some gave advises. It was great banter. We will definitely be having more hangouts.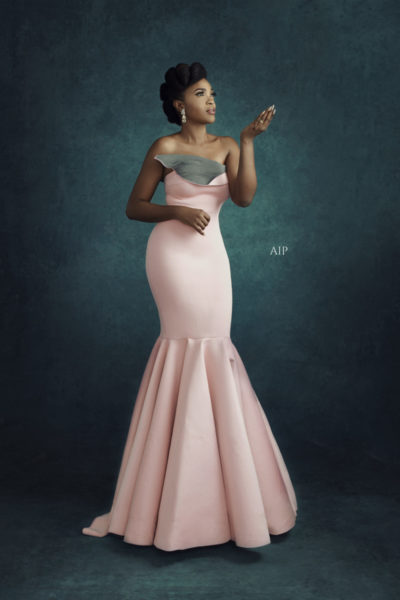 Are there any photography genres you would like to experiment with more?
I'm not sure to be honest. I do a bit of wedding photography when the clients come knocking but I'm very happy with my portrait work.
How have computer advancements, such as digital photography, affected your profession?
I've only known digital photography to be honest so I can only speak to the fact that it has affected my work positively. For one it's a lot quicker and easier to use. You can take a picture and see the results almost immediately. That's one of the advantages of living in a digital age I guess. The Internet has definitely been instrumental in projecting my work out there. It afforded me a platform like no other. With social media (Instagram, Facebook) and a website, it's been relatively easy to show my work to the world; almost for free at that.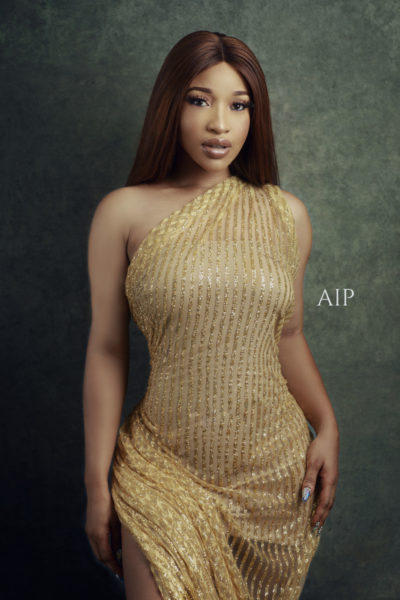 What are some of the recent trends that you see in the field of photography which could help budding photographers plan for the future?
The biggest trend has always been of "celebs" taking advantage of photographers and offering them "exposure" for free work. One needs to be careful of that. Free work sometimes is good as long as you're getting something tangible in return. Exposure is good too, as long as you're confident that it will guarantee you your next job. One has to find a balance here.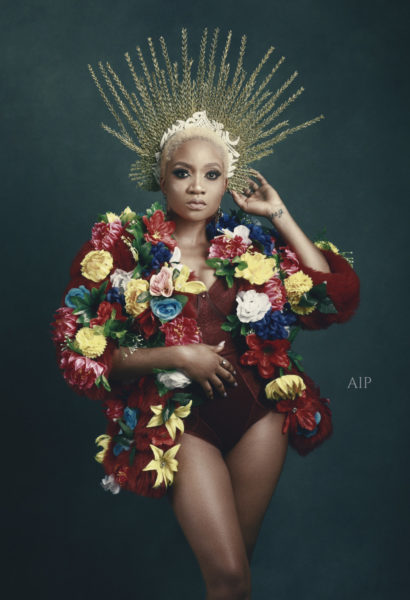 Is there anything else you'd like to share with our readers who are aspiring photographers?
I've been patient enough to allow myself grow and enjoy the process of my growth and I think that it's essential for success in one's career. I see a lot of budding photographers who buy a camera today and set up shop the following day literally building Rome in a day. The engines of life don't function that way. Patience, in this line of work, is a virtue.
Social media affords one the best platform/portfolio on which they can show their work to the world. You become a professional the minute you start getting paid for your work. By putting out their best work on social media, you appeal to clients who may need your services. You can never underestimate the power of social media. Use it wisely.
Thank you, Aham, for talking to BellaNaija. We wish you the best in your future endeavours.