Nigerians react to Lagos State Government repairing Roads around New Afrika Shrine ahead of French President Emmanuel Macron's Visit Today
French President Emmanuel Macron is currently in Nigeria!
He is in Lagos as part of the 2020 African Culture's Season and tonight he will be the guest of honor at a special event at the New Afrika Shrine in Ikeja.
The event is aimed at changing the French society's perception of the African continent through the promotion of African contemporary creation.
Ahead of the event, there have been several reports of roads around the venue being repaired by the Lagos State Government.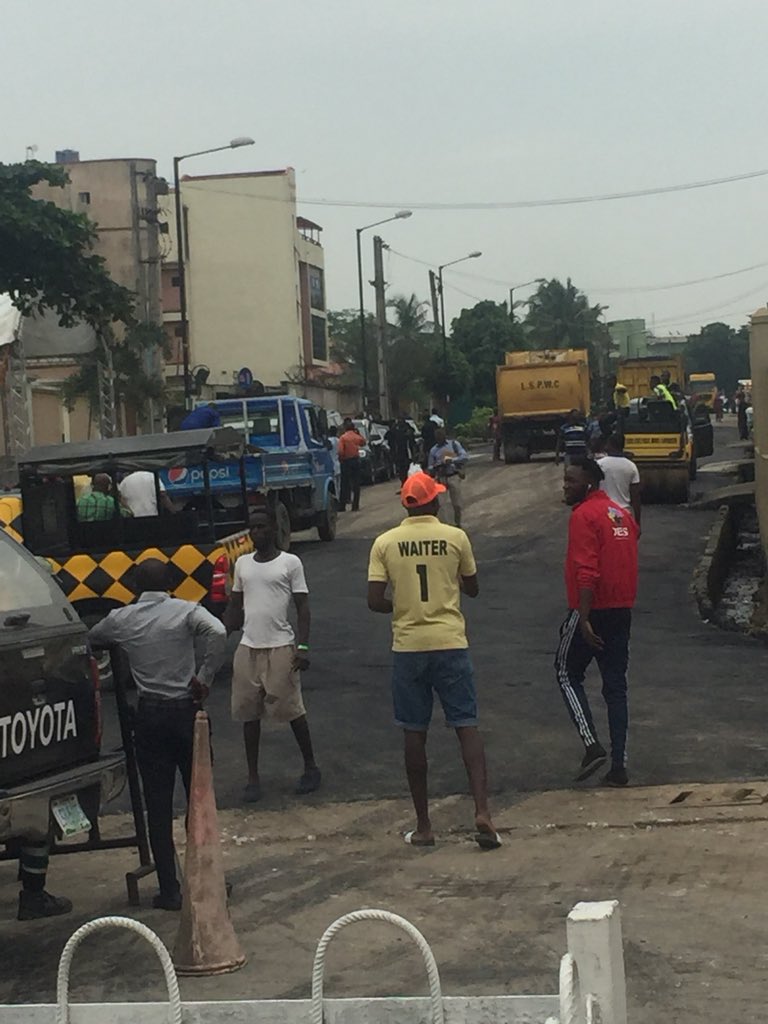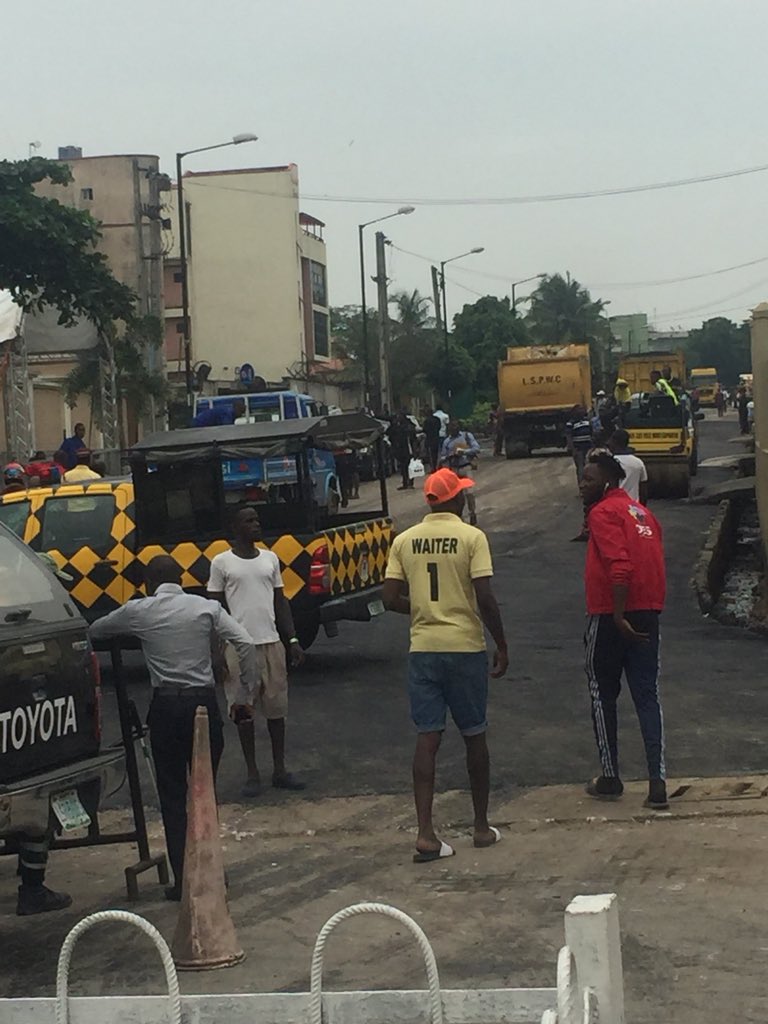 Videos have surfaced of construction workers repairing roads leading to the venue and Nigerians on Twitter have called out the hypocrisy of the government for waiting for a visit of this magnitude before repairing the roads which have been reportedly damaged for years.
See some tweets about the repairs below.