The Oby Ezekwesili Tweet saying #NigeriaAir "Must Fail" that's Generating Mixed Reactions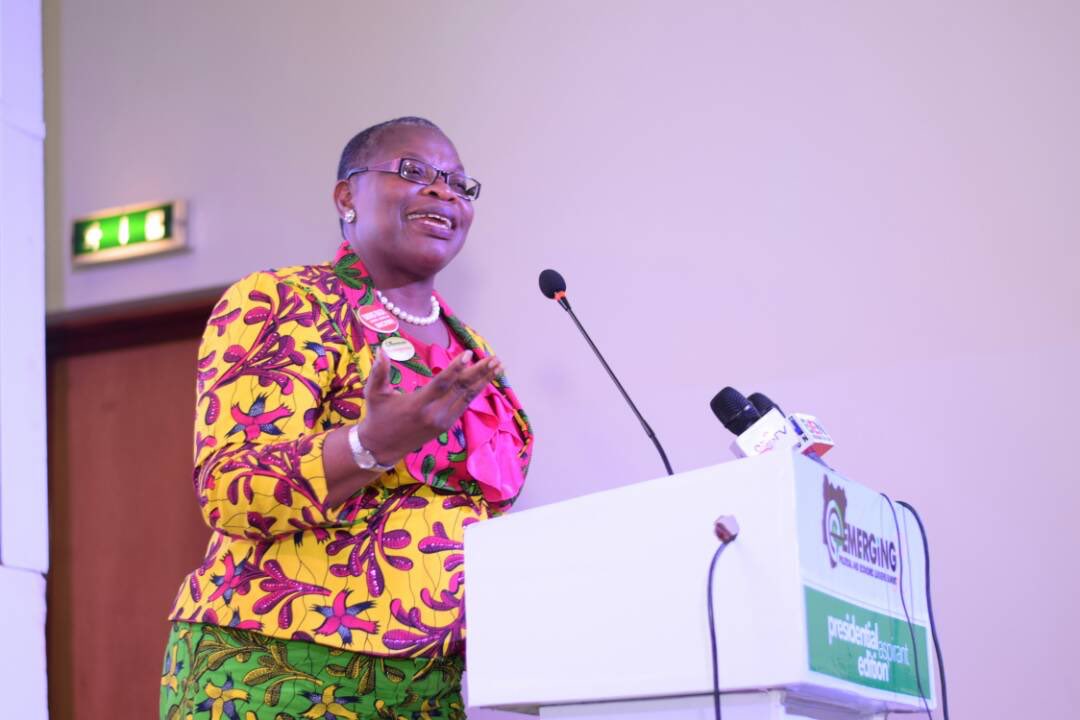 Former minister of education Oby Ezekwesili's tweet about Nigeria's national carrier "Nigeria Air" is generating mixed reactions on social media.
She says the project is a waste of scarce resources which "must fail".
The intense support and criticism began rolling in on Thursday after Ezekwesili responded to a tweet she shared on the 28th of March 2018, where she called the project a "wrong priority" which must "fail for the sake of the country".
She tweeted:
I have seen a number of commentaries on this my Tweet. Let me REITERATE it now I fundamentally consider a "National Carrier Project" A WASTE. Before we once again SINK SCARCE PUBLIC RESOURCES into a WRONG-HEADED PRESTIGE project like an airline, I am GLAD to STAND ALONE on this.
See first Tweet:
I actually believed that at some point the FG would have "advised itself" & known that the so called "National Carrier project" IS A WASTE.
Sadly not so as they are determined on what is CLEARLY A WRONG PRIORITY. It SHALL FAIL. For the sake of the country, it MUST FAIL. 👎🏾👎🏾

— Oby Ezekwesili (@obyezeks) March 28, 2018
On why she believes that the national carrier project is another one of the country's "usual elephant project," she tweeted:
The Aviation sector SADDENS me greatly. This is a sector that with the right policy&regulatory framework complemented with quality safety standards & security infrastructure will SURELY attract global capital.
But NO. Lovers of Statist system want to give us "National Carrier".

— Oby Ezekwesili (@obyezeks) May 31, 2018
Clearly her opinion on the carrier project did not go down well with many Twitter users who said she's being unpatriotic and non-supportive of the current administration. Alongside heavy criticisms are Nigerians who strongly agree with the activist that the project is a "grandiose election year project" aimed at deceiving the masses.
Check out some Tweets:
You nailed it. We all can never agree on all issues all the time. But why pointedly pray for your country to fail or its projects. No one has a monopoly of knowledge. No one. Where yours stopped is the beginning for someone else. Haba!!

— rahman alebiosu (@jabsugar) July 19, 2018
It is a pity, most of you bad mouthing her will never understand the point she is making.
I read this piece this morning and it brought me to tears. https://t.co/9XEwTmCYXl
Many of us see beyond just an announcement. We don't have a sustainable system. We need a revolution.

— Unenabasi Godwin Ekeruke (@Profunen) July 19, 2018
Exactly! Her frustration stinks to high heaven. In Shaa Allah this Nigeria Air Project will not fail and you shall be shamed in the village square @obyezeks

— MohdLawal (@mlaa74) July 19, 2018
https://twitter.com/purefoyAMEBO/status/1019887900484304896
Since your red card movement has failed, seems you have suddenly become used to failure, but, let me assure you, this Nigeria Air will not fail . It's your 3rd force agenda that will fail & Obj that will fail.

— Osquare (@osquare78) July 19, 2018
Like all conversations here, same with this #AirNigeria issue: partisan loyalties are sacrificed for common sense. Government should hands off business. But in 2018 Nigeria, some are insiting we be positive and shout praises for a dumb investment of tax payers money.

— Nwachukwu Egbunike (@feathersproject) July 19, 2018
This is just a misalligned priority or at most to score cheap political points. With all the issues bedeviling nigerian state, is it the right time to sink public funds to float another #nationalcarrier in a dysfunctional system like ours? I can't just get it.

— AJAYI OLAITAN (@IamAjayiOlaitan) July 19, 2018
What are your thoughts?