"Resign…. Get out of the place" – Bishop Oyedepo tells President Buhari | WATCH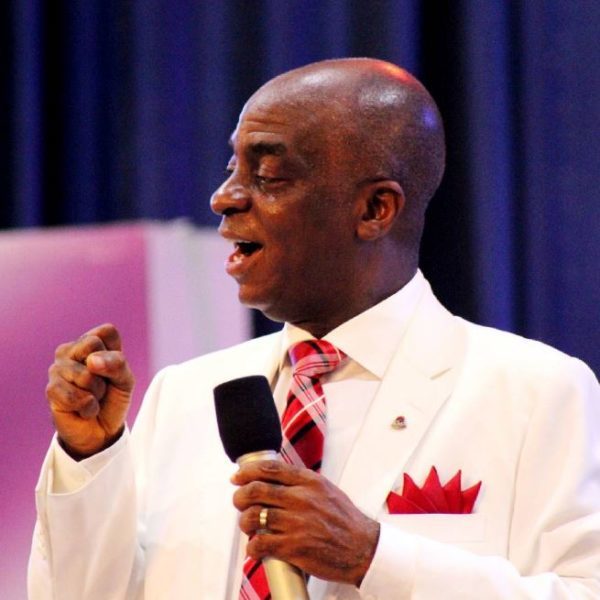 The founder and presiding Bishop of the Living Faith Church Worldwide (aka Winners' Chapel) Bishop David Oyedepo has called on President Muhammadu Buhari to resign over the continued Fulani herdsmen killings. This call was made during a program dedicated to praying for Nigeria.
The cleric who was unhappy with the state of the nation declared that enough was enough and asked his congregation not to give up their lands for cattle grazing.
"It's not just land it's your heritage. No government has authority to collect any land from those who own it and transfer it to another person. And on the other side it never happens'.
He declared that "Nigeria will never become a Fulani republic. Fulani is one of the 256 tribes in Nigeria," he said.
On the killings he said: "We must wake up and push this evil back. Not one of those so-called herdsmen (they are jihadists) has been brought to book till date."
"They wake up in the night and slice innocent children to pieces. Look I don't want to bother you with the pictures… Gruesome pictures… And you have a government in place. What!"
He concluded by saying that: "The most honorable thing for any none performing leader is to resign… That's my word for Mr President resign… Get out of the place."
Watch below (He tells Buhari to resign from the 6.30 mark):