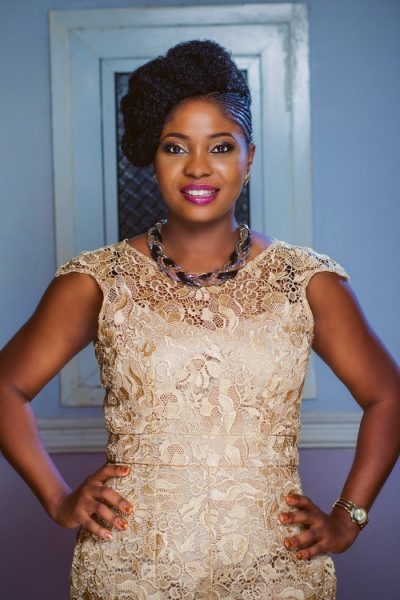 Have you heard the saying that you need money to make money? As sensible as it sounds, it is not completely true.
I received an email a few days ago and the topic has become a recurring question I get asked: how do I raise funds for my business?
The lack of funds to start or grow a business has become a common cry amongst small businesses, especially in a country like Nigeria, where banks lend at double digit interest rate. The loans are not even accessible to many people.
However, I have discovered that the greater obstacle is not the lack of access to funds, but the mindset about raising money or getting funds to run a business.
A lot of business owners seem to stay stuck because they believe since they can't access funds, they will not be able to move forward.
In the same vein, I have seen some smart business owners 'killing it' with their fund raising drive because they have used creative approaches to fund raising.
I'd like to share some smart ideas I have used and seen other people use.
Sell in advance and upsell
This is a combination of two strategies in one and I have used it several times. When I worked in consulting, I started my last business a.k.a side hustle making stylish corporate shirts. I did not make any investment in buying any equipment, or in developing a collection or doing a photoshoot when I started!
I decided to find out if there was a market for a product I had created to meet my own need first.
I made a few of these shirts for myself, wore them and cut out some pictures from magazines that looked like the designs I wanted to make. I showed these pictures to friends and colleagues to say I made mine and I could make shirts for them if they wanted.
The styles were beautiful and I got my first set of orders from three people.
I got #40,000 in advance without making any investment except for magazine clipping that I pasted in an artsy album I had bought in an art store for under #3,000.
That's how I raised capital to start a business and I had customers from day one!
Are you getting it? So how do you upsell?
Once I made the first set of deliveries (which I made sure were very well made), I immediately offered them a deal; order 5 shirts in advance and get a free shirt. That way, I made them commit to more orders and ensure that my new business was not lacking orders.
With the sell in advance and upsell strategies, I had made 100 shirts in 6 months. That was when I knew it was a serious business and I started investing in equipment, staffing etc.
I share my full strategies of starting two 8-figure revenue generating business from scratch and how you can do it in the 8-figure blueprint module of my 7 figure empire program. You can learn more and buy the program HERE.
Crowd funding
The second smart way you can raise money is through crowd funding. This is quite popular in Nigeria today. Crowdfunding is usually used to raise funds for causes, but it can also be used to raise funds for your your project, idea or business.
I have seen some interesting approaches to crowd funding. One of my clients has successfully raised funds twice using Kickstarter. He raised the first round to start the business and he got advance orders for his products.
I have also seen a popular luxury perfume brand invite investors to invest certain amounts of money in return for interest at the end of a duration. This perfume brand has successfully used this method to expand their business and open different locations.
Some people crowdfund among family and friends, where they break down the total cost of their project into small chunks and raise small amounts to make up the whole amount.
Just before you say "I don't have family and friends to give me money", I have a quick question for you: are you trustworthy? What is your track record or history with handling money?
Find stakeholders and share the pie.
Have you heard the quote 'it is better to get a small part of a big pie, than to get a big part of a small pie'? This quote applies to fundraising for your business or project.
One mindset block that holds people back is that they don't want stakeholders in their business. They want to be in full control of their business or project. I can attribute this to either lack of trust or small mindedness.
I believe one of the reasons why the Nigerian movie industry has done so well, in recent years, is because of collaboration.
Smart movie producers like Funke Akindele, Mo Abudu and Biola Alabi have partnered with multiple stakeholders to birth their movie dreams.
You might say these movies are working advertisements for these stakeholders, but isn't it better to hedge your risk and come out with a product that will reach thousands of people, than play small and reach only a few tens or hundreds?
Some people have been beaten by going into partnerships, so make sure you have a good legal advisor and dot your 'i's and cross your 't's
The next time you think about raising money for your business, I hope you will use one of these smart ways.
If you are really interested in building a business empire, I have created a step by step program where I teach the mindset and master plan that you can use to build a 7-figure business empire and beyond. We are giving a 100% money back guarantee a.k.a assurance because the program is that good. You can learn more about the program HERE.